This is the final blog in our series on understanding cushion properties with the help of ANSI/RESNA and ISO standards. See blog 1, blog 2, blog 3, blog 4, blog 5, blog 6, blog 7, blog 8, blog 9, and blog 10.
---
We greatly appreciate the interest that has been shown in this series, "Understanding Cushion Properties with the Help of ANSI/RESNA and ISO standards". Please continue to reach out with questions and comments.
We began by reviewing the structure of the ISO standards technical groups, working groups, and national committees, and explored the benefits and limitations of standards, as well as how these methods relate to clinical practice . We then dove into five specific ISO standards:
These tests are meant to help us further understand the properties of cushions, and the claims that are made to help narrow the choices to those that might best meet the client's needs. In order to compare and contrast options, it is important to ask for objective data from standardized tests, as one more tool in the clinical reasoning process.
By combining the ISO standards with the Clinical Practice Guideline for pressure injury prevention, you can more quickly find the ideal solution for your client. When backed by clinical reasoning, you can prescribe cushions with confidence, knowing your decision is supported by state of the art of clinical practice and international standards.
With this series, we wanted to highlight several of the published ISO standards for wheelchair cushions. There are, of course, many more ISO standards that apply to mobility solutions in addition to wheelchair cushions, including the entire seating and positioning system and components, as well as power and manual wheelchair specifications and tests for safety. Experts from many settings and disciplines collaborated to create these methods, including clinicians, engineers, researchers, and public policy officials. Kelly Waugh, who is very active on the ANSI/RESNA and ISO wheelchair cushion standards committees said it best, "These standards are created by us and for us."
If you wish to join these important, life changing efforts, we would love to have your involvement!
Contact me for more resources and information: kara.kopplin@permobil.com. Stay well!
---
---
For more information on the CPG, ANSI/RESNA Wheelchair and Related Seating Standards Committee, and the ISO standards for Wheelchairs and Wheelchair Seating, please visit:
https://guidelinesales.com/page/Guidelines
https://www.resna.org/AT-Standards/Wheelchair-and-Related-Seating-WRS
https://www.iso.org/committee/53792/x/catalogue/p/0/u/1/w/0/d/0
---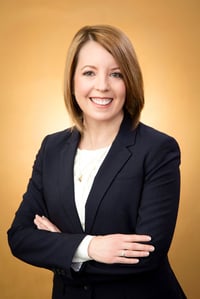 Kara Kopplin, B.Sc.Eng,
Chair of the ANSI/RESNA Wheelchair and Related Seating Committee, Director of Regulatory Science for Permobil
Kara Kopplin holds a B.Sc. in Ceramic Engineering from the University of Missouri-Rolla, U.S.A., bringing a unique and complementary materials engineering perspective to seating solutions. In her role as Director of Regulatory Science for Permobil, Inc., Ms. Kopplin actively contributes to the efforts of the International Organization for Standardization (ISO) and European Committee for Standardization (CEN) to develop object test methods for wheelchair systems and components. She is honored to chair the ANSI/RESNA Standards Committee on Wheelchair and Related Seating (WRS) in the US and encourages everyone to contribute to the development of these critical evaluation tools.