This is the 8th blog in our series on understanding cushion properties with the help of ANSI/RESNA and ISO standards. See part 1, part 2, part 3, part 4, blog 5, blog 6, and blog 7.
---
We're continuing with our series on understanding cushion properties with the help of ASNI/RESNA and ISO standards. This week we're taking a look at the flammability test method.
There are many standards for flammability that have historically been used throughout the world, for testing everything from furniture to clothing to medical devices. They usually involve applying a burning cigarette or an open flame to the material or component, then checking to see if they self-extinguish, or have a limited "burn pattern", in the allotted time. While these tests at first seem appropriate as examples of some "real life" potential situations, they can be problematic in the laboratory. Cigarettes vary considerably in burn temperatures and extinguishing times, and open flames can be difficult to control and regulate. In consideration of these challenges, the ISO wheelchair and related seating committee developed ISO 16840-10, which uses an electronic ignition source, validated against a burning cigarette, to reduce variability and provide a controlled source of heat. This flammability standard is also useful because it replaces furniture flammability standards, which are not appropriate for wheelchairs.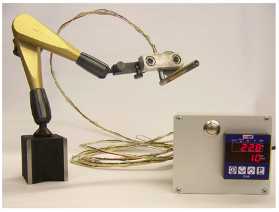 ISO 16840-10 apparatus
Some regions are still requesting furniture flammability test results for wheelchairs, though. These tests were developed for non-medical, consumer products, such as sofas, for example. The risk considerations are very different in this situation. You can imagine that someone sitting on a sofa might drop a cigarette anywhere along the cushions or the back, and there would be a lot of exposed material that could potentially catch fire. However, when you think about someone seated in a wheelchair, you realize most of the surfaces are covered by the body. Additionally, sofas have no "clinical benefit", whereas, wheelchairs are medical devices. The clinical intention of wheelchair seating is to support the person and protect their tissues from injury.
When furniture flammability standards are required, the designers of wheelchair seating are often restricted from developing the best clinical solutions because they can only use materials that will pass the furniture open flame tests. As a result, the wheelchair seating surface that is developed (cushion, back, PSD, etc.) might not be able to distribute pressure, or manage shear or microclimate as well as it could have. To further reduce the benefit and actually increase the risk to the client, some materials that pass the furniture tests do so by containing harmful chemicals, many of which are now known carcinogens.

The 2019 NPIAP/EPUAP/PPPIA Clinical Practice Guideline makes note of these considerations and clarifies that some materials used to reduce fire risk may compromise management of tissue loads and microclimate. The CPG specifically points to the ISO 16840-10 standard for guidance.
Requiring seating to pass furniture open flame testing restricts innovation and potentially compromises the benefits we seek from wheelchair seating in the first place. Broader adoption of ISO 16840-10 will help us move away from those limitations and open the door to better solutions for the client.
---
---
For more information on the CPG, ANSI/RESNA Wheelchair and Related Seating Standards Committee, and the ISO standards for Wheelchairs and Wheelchair Seating, please visit:
https://guidelinesales.com/page/Guidelines
https://www.resna.org/AT-Standards/Wheelchair-and-Related-Seating-WRS
https://www.iso.org/committee/53792/x/catalogue/p/0/u/1/w/0/d/0
---
Flame Icon made by Freepik from www.flaticon.com
---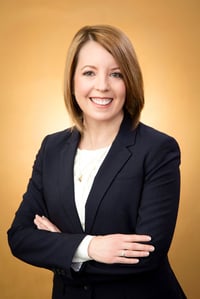 Kara Kopplin, B.Sc.Eng,
Chair of the ANSI/RESNA Wheelchair and Related Seating Committee, Director of Regulatory Science for Permobil
Kara Kopplin holds a B.Sc. in Ceramic Engineering from the University of Missouri-Rolla, U.S.A., bringing a unique and complementary materials engineering perspective to seating solutions. In her role as Director of Regulatory Science for Permobil, Inc., Ms. Kopplin actively contributes to the efforts of the International Organization for Standardization (ISO) and European Committee for Standardization (CEN) to develop object test methods for wheelchair systems and components. She is honored to chair the ANSI/RESNA Standards Committee on Wheelchair and Related Seating (WRS) in the US and encourages everyone to contribute to the development of these critical evaluation tools.