This is the 7th blog in our series on understanding cushion properties with the help of ANSI/RESNA and ISO standards. See part 1, part 2, part 3, part 4, blog 5, and blog 6.
---
We're continuing with our series on understanding cushion properties with the help of ASNI/RESNA and ISO standards. As we work our way through different test methods, our focus turns to the microclimate test method.
Microclimate is another characteristic spelled out in the clinical practice guideline (CPG) as important to the prevention of pressure injuries. The CPG defines microclimate as the temperature, humidity, and air flow next to the skin surface. These are all physical properties we can measure in a lab. There are two standards: ISO 16840-7 (draft) and ISO 16840-11. These standards use various rigid indenters, which are shaped like the buttocks and thighs, like the other ISO cushion standards. These indenters are modified to apply heat to the cushion, allowing for a measure of how well a cushion holds heat, or potentially cools the client. They also detect how well liquid moisture is transferred away from the surface, assessing whether sweat and urine could be moved away from the client. The third microclimate measure is the relative humidity measured at the interface (separate from liquid moisture). Measuring the localized humidity gives an indication of how the skin's natural cooling processes might be affected by the cushion and cover.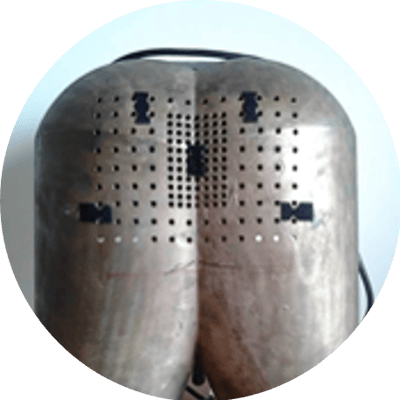 The new CPG points out there is an increasing body of evidence suggesting microclimate is critical in the development of pressure injuries, which is why we're interested in measuring temperature, humidity, and air flow next to the skin surface. The characteristics of an optimal microclimate are still a matter of debate and ongoing research. Since we are able to measure these properties, we can compare if one cushion solution offers a cooler interface or a drier interface than another. But there are no pass/fail criteria. We don't know where we would set that window—we know that when the skin is too moist, it's more vulnerable to tears and breakdown, and we know when the skin is too dry it's also vulnerable. Add on the intrinsic risks individuals have, and we're just not able to set universal pass/fail limits. However, microclimate standards are still useful for comparing options based on the client's needs.
The data can look something like the charts below. You can test a cushion with a standard cover and measure its ability to manage the heat and moisture being applied by the indenter. You can then switch to a "microclimate cover" on the same cushion to see if the results are different – whether the cover had a measurable effect on the microclimate, or not. Changing just one variable (the cover) while keeping the same indenter, load, temperature input, and moisture input allows you to isolate the effect of this change and have an idea of how it might work for your client. In the particular case below, the takeaway would be that the microclimate cover did reduce humidity but did not reduce temperature. This data provides insight not only to clinicians who are choosing seating and positioning solutions for clients, but also to product designers who need to be able to test whether their new designs or materials have a measurable, beneficial effect.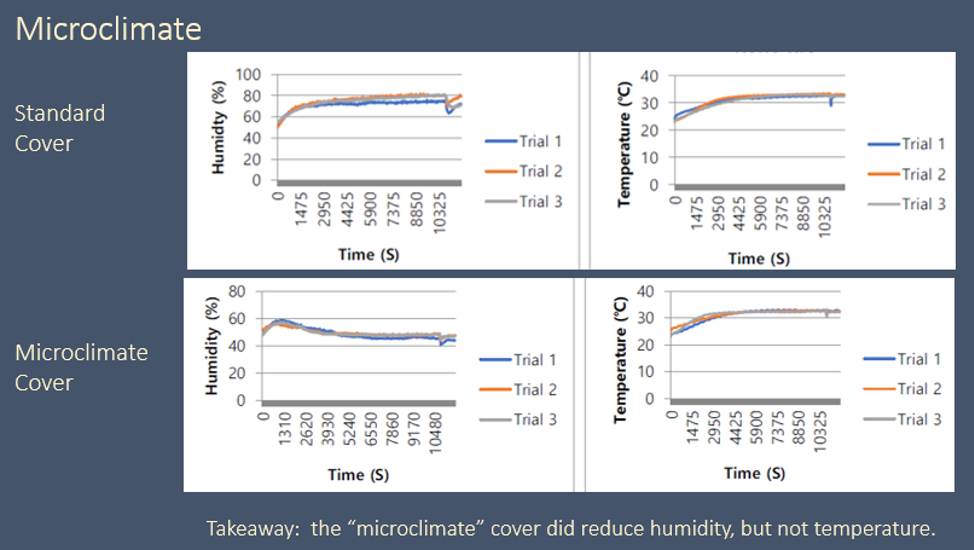 ---
Join us next week as we move on to other test methods in the ISO 16840 family of standards for wheelchair seating.
---
---
For more information on the CPG, ANSI/RESNA Wheelchair and Related Seating Standards Committee, and the ISO standards for Wheelchairs and Wheelchair Seating, please visit:
https://guidelinesales.com/page/Guidelines
https://www.resna.org/AT-Standards/Wheelchair-and-Related-Seating-WRS
https://www.iso.org/committee/53792/x/catalogue/p/0/u/1/w/0/d/0
---
Images provided by the University of Pittsburgh Tissue Integrity Management Laboratory
---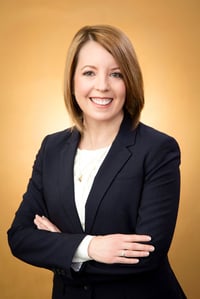 Kara Kopplin, B.Sc.Eng,
Chair of the ANSI/RESNA Wheelchair and Related Seating Committee, Director of Regulatory Science for Permobil
Kara Kopplin holds a B.Sc. in Ceramic Engineering from the University of Missouri-Rolla, U.S.A., bringing a unique and complementary materials engineering perspective to seating solutions. In her role as Director of Regulatory Science for Permobil, Inc., Ms. Kopplin actively contributes to the efforts of the International Organization for Standardization (ISO) and European Committee for Standardization (CEN) to develop object test methods for wheelchair systems and components. She is honored to chair the ANSI/RESNA Standards Committee on Wheelchair and Related Seating (WRS) in the US and encourages everyone to contribute to the development of these critical evaluation tools.