Part 1 in our series A to Z Considerations for Seating & Wheeled Mobility: A Quick Reference Clarifying Confusion Around CRT. See Part 1, Part 2, Part 3, Part 4, Part 5, Part 6, Part 7, Part 8, Part 9, Part 10, Part 11, Part 12, Part 13, Part 14, Part 15, Part 16, Part 17, Part 18, and Part 19.
---
One challenge I often face as a seating and mobility specialist is the gap in education in this specific area regarding what diagnoses and clinical presentations actually qualify for wheeled mobility. I, for one, was given very little instruction regarding wheelchair seating and positioning and wheeled mobility during my schooling. In fact, a vendor spent only four hours reviewing how to perform a wheelchair evaluation, wheelchair bases, and seating and positioning components. This was the entirety of my exposure to wheeled mobility prior to graduation!

I realize this is considered a specialty area, but if any of you share my experience as a clinician, it is a realm within our scope of practice that we cannot avoid or escape.


---



Choosing the right mobility equipment can be a real challenge in our profession!
I have found as therapist's we often view providing a wheelchair as a failure on our part and a last resort option, particularly with those patients who present in the "gray area" on the mobility spectrum. We need to increase our understanding of how the appropriate mobility device can change a person's quality of life and independence. And we must increase our knowledge of exactly who is appropriate for wheeled mobility, especially in those not-so-black-and-white patient scenarios.
When I graduated and realized the percentage of our patient population that needed or would benefit from wheeled mobility, I found myself at a loss. I knew they would benefit, but what did they qualify for, and what was the process to actually acquire the needed equipment?
In the complicated process of getting seating equipment, we, at Permobil, are making it our personal goal to help close the educational gap, facilitating comfort with and confidence in the ability of all therapists to perform wheeled mobility evaluations or recognize when it may be appropriate to refer a client to a seating specialist.
I think most of us can look at a T12 complete paraplegic and know this individual will need and qualify for a custom wheelchair as his primary means of mobility; however, patient presentations are not always this "black and white." There is a great deal of "gray area" when it comes to which patients are appropriate for and what presentations qualify for wheeled mobility. I hope to eliminate some of the confusion and facilitate a greater understanding of the goals of wheeled mobility for these "gray area" patient presentations.
Next week, we will begin looking at specific examples that clarify exactly which patients would qualify for wheeled mobility and begin shed light on this seemingly "gray area" in our profession. I look forward to delving into this with you next week!
---
---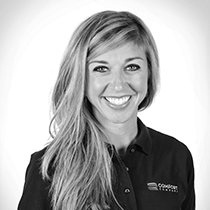 Lindsey Sharpe, PT, DPT
Lindsey Sharpe graduated with a BA in Exercise and Sport Science from the University of North Carolina at Chapel Hill in 2007 and with her Doctor of Physical Therapy from Elon University in 2010. Lindsey was a practicing clinician for seven years primarily focusing on neurological conditions and wheelchair seating and positioning.
Lindsey was first introduced to wheelchair seating and positioning during her time on the spinal cord injury team at the University of Virginia's acute rehab hospital where she discovered her interest in and passion for this niche in the therapy world. Lindsey went on to open a brand-new seating clinic with Carolinas Healthcare System in Concord, NC where she advanced her knowledge and skills performing both inpatient and outpatient seating evaluations for clients of all ages having a variety of diagnoses.