Part 19 in our series A to Z Considerations for Seating & Wheeled Mobility: A Quick Reference Clarifying Confusion Around CRT. See Part 1, Part 2, Part 3, Part 4, Part 5, Part 6, Part 7, Part 8, Part 9, Part 10, Part 11, Part 12, Part 13, Part 14, Part 15, Part 16, Part 17, and Part 18.
---
While we have covered all options for adults when it comes to power wheelchair bases, there is one last topic to address. They are Group 5 power wheelchairs, which are simply pediatric power bases
---

Group 5 Chair:
Are designed for clients who are expected to experience significant growth within the life of the chair and who weigh <125 lbs (even though some pediatric power chairs accommodate weights up to ~165 lbs.)

Are meant to be very adaptable as the child grows and/or their condition changes over time

Are comparable to Group 3 and Group 4 adult power wheelchair bases, as far as capability with speed, electronics, suspension, etc

Typically have lower seat-to-floor heights to accommodate the clients' smaller bodies during transfers, etc

While most of the power features available on adult power chairs are also available in pediatric chairs, this is manufacturer dependent
Additional Technology from Permobil
Permobil offers a pediatric power chair, the K450 MX, which performs power seat-to-floor transfers for children to be able to play and interact with their peers more readily. The seat-to-floor height ranges from 3″ to 26", making it easy to sit at a table or counter and even reach things down low.
---
Ok, we have officially covered ALL power wheelchair base options! I know that all of this can feel overwhelming and can make you want to run the opposite direction from all things wheelchair related, but, again, this is why it is CRITICAL to have a good relationship with a reliable dealer with an ATP on staff. Together you CAN navigate the world of wheeled mobility!
---
---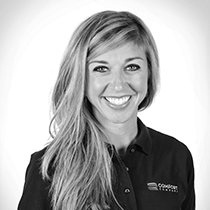 Lindsey Sharpe, PT, DPT
Lindsey Sharpe graduated with a BA in Exercise and Sport Science from the University of North Carolina at Chapel Hill in 2007 and with her Doctor of Physical Therapy from Elon University in 2010. Lindsey was a practicing clinician for seven years primarily focusing on neurological conditions and wheelchair seating and positioning.
Lindsey was first introduced to wheelchair seating and positioning during her time on the spinal cord injury team at the University of Virginia's acute rehab hospital where she discovered her interest in and passion for this niche in the therapy world. Lindsey went on to open a brand-new seating clinic with Carolinas Healthcare System in Concord, NC where she advanced her knowledge and skills performing both inpatient and outpatient seating evaluations for clients of all ages having a variety of diagnoses.