As we work our way through our blog series about power wheelchairs, our attention turns towards mechanics of the power wheelchair. Today we're taking at look at torque and tracking technology.
---
Torque
Torque is the twisting/turning force that causes rotation around an axis. In power wheelchairs this is a function of appropriate gearing of the gear box to assure the powerbase can navigate obstacles effectively.
Why should I care about torque?
When geared properly, the powerbase maintains low-end torque which allows the user to navigate a variety of obstacles without a running start. This leads to the potential for:
Reduced vibration/impact to the end user
Increased comfort
Improved ability to maintain positioning in the wheelchair
Reduced spasticity which may be elicited by quick movement/impact
Insufficient Torque
Wheelchair needs more speed when approaching an obstacle = more jarring to the client when reaching the obstacle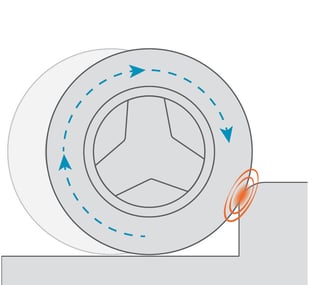 Proper Torque
Wheelchair can slowly approach an obstacle and even start climbing from a complete stop. Torque will slowly increase as needed to overcome the obstacle = smoother transition for the client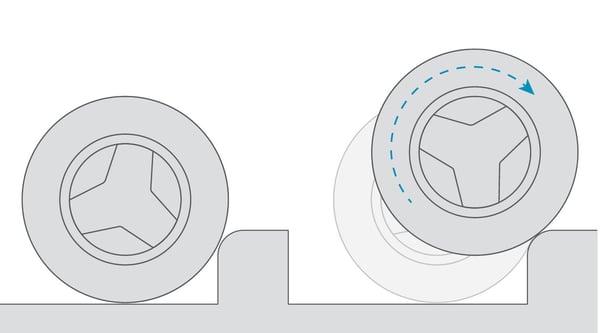 ---
Tracking Technology
"Motor technology that helps a power wheelchair to travel in a true forward direction on various terrains" (Waugh & Crane, 2013, p. 43). In short, tracking technology helps the wheelchair stay on the desired route by compensating for environmental aspects that would otherwise cause the chair to veer.
When do I need to consider tracking technology?

For alternative drive control users: tracking technology reduces the number of corrective inputs required to maintain a forward direction when on a variety of terrains such as: cross slopes, cracks in sidewalks, and thresholds.
For front wheel drive powerbases: allows for driving of front wheel drive base at higher speeds under control to prevent "fish-tailing".
Without Tracking
Additional input needed with the drive control (joystick or other) to maintain intended direction

With Tracking


Technology senses changes and adjusts without needing additional input from the client drive controls
---
Join us next time in our power wheelchair series as we take a look common funding questions about power wheelchairs.
---
---
References:
Waugh, K. & Crane, B. (2013). Glossary of wheelchair terms and definitions, Version 1.0. Assistive Technology Partners.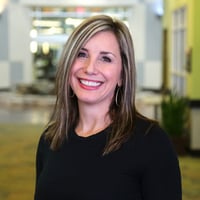 Stacey Mullis, OTR/ATP
Director of Clinical Marketing
Stacey serves as Director of Clinical Marketing for Permobil. A practicing OTR for over 20 years, she has experience in school-based pediatrics, inpatient rehabilitation, long term care, and home health. With her interest in wheelchair seating and positioning, Stacey engaged the challenges of providing appropriate seating in various clinical settings. She now uses this experience to develop programs and resources to educate clinicians on the principles of seating and wheeled mobility. She is passionate about equipping clinicians and through her previous role as Director of Clinical Education with Comfort Company and now with Permobil she has taught nationally and internationally to increase therapist capacity in this specialty area. Mullis graduated from Western University in London, Ontario, Canada with a BA Linguistics and BSc Occupational Therapy. She is a member of the NCOTA, CTF Executive Board, NRRTs, RESNA, and AOTA.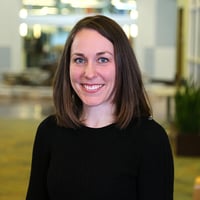 Angela Regier, OTD, OTR/L, ATP/SMS
Clinical Education Manager
Angela Regier, OTD, OTR/L, ATP received her doctorate of occupational therapy from Creighton University in 2007 and is a RESNA-certified assistive technology professional. Regier joined Permobil in 2017 as a Clinical Education Manager for the western region. Prior to joining Permobil, Regier was at Craig Hospital in Englewood, Colorado where her career focused on inpatient and outpatient spinal cord injury rehabilitation. Prior to leaving Craig Hospital, she was supervisor of the Wheelchair Seating and Mobility Clinic where she provided comprehensive seating and mobility interventions for individuals with acquired brain and spinal cord injury. Regier has published and speaks on the topic of seating and mobility for acquired brain injury and spinal cord injury. She has also served as an adjunct faculty for the Creighton University Entry-Level Distance OTD Program (Regis) in Denver, Colorado.