Our last three blogs in the power wheelchair series have been about individual power seat functions. Simply put power seat functions are the different positions a power wheelchair can achieve. Today we're looking at how power seat functions and combinations available on different power wheelchair base types.
Power seat functions can always be combined. The available power seating options, however, are dependent to some extent on the type of power wheelchair base selected. Not all power wheelchairs can accommodate all power seat functions or the amount of the power seat function required for medical and/or functional needs. Some of the potential benefits to combining power seat functions include:
Realign posture and enhance function
Enhance visual orientation, speech, alertness, and arousal
Improve physiological processes such as blood pressure regulation, respiration, bowel and bladder function
Improve transfer biomechanics
Regulate spasticity
Accommodate and prevent contractures and orthopedic deformities
Manage edema- power elevating foot supports when used in conjunction with the power tilt and recline to achieve lower extremities 30 cm above heart level has been proven to manage edema
Redistribute and relieve pressure
Increase seating tolerance and comfort
Independently change position to allow dynamic movement (Dicianno et al., 2009)
* To reduce shear while using power tilt and recline begin with tilt, then recline. To come out of power functions, come out of recline first then come out of tilt. Independent Repositioning Mode is one technology built into one manufacturers power wheelchairs that allows client's to complete this correct sequence of power seat functions with the push of one button!
The chart below offers a quick overview of features that are available on different bases, as well as typical medical conditions that may be associated with the use of different bases. Keep in mind that not all bases are created equal and be sure to try different models and ask questions!
Power Wheelchair Options

POV/Scooter
Group 1
Group 2
Group 3
Group 4
Group 5
Drive wheel placement
MWD
X
X
X
FWD
X
X
X
X
X
RWD
X
X
X
X
X
Power seat function
Posterior tilt
X
X
X
X
Recline
X
X
X
X
Power legs
X
X
X
X
Seat elevation
X
X
X
X
Anterior tilt
X
X
Standing
X
X
Power seat-to-floor
X

Indoor/
outdoor

Outdoors

•

•

•

X
X
X
Indoors

•

•

X
X
X
X
X
Alternative drive control
X
X
X
X
Type of seating capabilities
Captain's seating
X
X
Adjustable rehab seat frame
X
X
X
X
Common health issues
Arthritis pain with walking
X
X
COPD
X
Non-progressive condition
X
Neurological conditions
X
X
Progressive conditions
X
X
Children with neurological or progressive conditions
X
X
X

• Intended for smooth, flat surfaces. Limited obstacle negotiation.
•• Due to large turning radius/footprint, not ideal for use in-home/smaller indoor settings.
*Consider Group 3 or Group 4 base if using the wheelchair full time
Join us for out next blog in the power wheelchair series as we go over power wheelchair suspension.
---
References:
Dicianno, B. E., Arva, J., Lieberman, J. M., Schmeler, M. R., Souza, A., Phillips, K., Lange, M., Cooper, R., Davis, K. & Betz, K. L. (2009). RESNA position on the application of tilt, recline and elevating legrests for wheelchairs. Assistive Technology, 21(1) 13-22.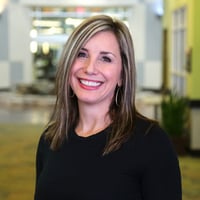 Stacey Mullis, OTR/ATP
Director of Clinical Marketing
Stacey serves as Director of Clinical Marketing for Permobil. A practicing OTR for over 20 years, she has experience in school-based pediatrics, inpatient rehabilitation, long term care, and home health. With her interest in wheelchair seating and positioning, Stacey engaged the challenges of providing appropriate seating in various clinical settings. She now uses this experience to develop programs and resources to educate clinicians on the principles of seating and wheeled mobility. She is passionate about equipping clinicians and through her previous role as Director of Clinical Education with Comfort Company and now with Permobil she has taught nationally and internationally to increase therapist capacity in this specialty area. Mullis graduated from Western University in London, Ontario, Canada with a BA Linguistics and BSc Occupational Therapy. She is a member of the NCOTA, CTF Executive Board, NRRTs, RESNA, and AOTA.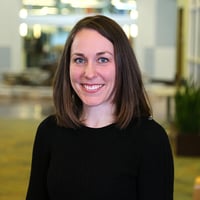 Angela Regier, OTD, OTR/L, ATP/SMS
Clinical Education Manager
Angela Regier, OTD, OTR/L, ATP received her doctorate of occupational therapy from Creighton University in 2007 and is a RESNA-certified assistive technology professional. Regier joined Permobil in 2017 as a Clinical Education Manager for the western region. Prior to joining Permobil, Regier was at Craig Hospital in Englewood, Colorado where her career focused on inpatient and outpatient spinal cord injury rehabilitation. Prior to leaving Craig Hospital, she was supervisor of the Wheelchair Seating and Mobility Clinic where she provided comprehensive seating and mobility interventions for individuals with acquired brain and spinal cord injury. Regier has published and speaks on the topic of seating and mobility for acquired brain injury and spinal cord injury. She has also served as an adjunct faculty for the Creighton University Entry-Level Distance OTD Program (Regis) in Denver, Colorado.