This is the 1st blog in our series about power wheelchairs. Check out the Power Wheelchair Guide for more information about power mobility.
---
There are two categories of equipment that have distinct requirements and criteria: Durable Medical Equipment (DME) and Complex Rehabilitation Technology (CRT). DME wheelchairs are the standard wheelchairs you see in hospitals or nursing homes and are purchased in bulk to meet short term needs. DME power mobility devices include scooters and standard power wheelchairs with a captain's seat and back. CRT products are significantly different from standard DME and include services along with products. Below we break down the criteria for each CRT classified power mobility device. To see the basic power wheelchair criteria check out our Power Wheelchair Guide.
For each of the categories of CRT power mobility equipment we will list out additional medicare requirement. Keep in mind to always look at the client needs first and not what they qualify for. You are the client advocate and can document why your client needs what you are requesting. It's not always easy, but we need to do all we can to ensure our clients have access to equipment that will best meet their medical and functional needs!
---
CRT Group 3 Wheelchairs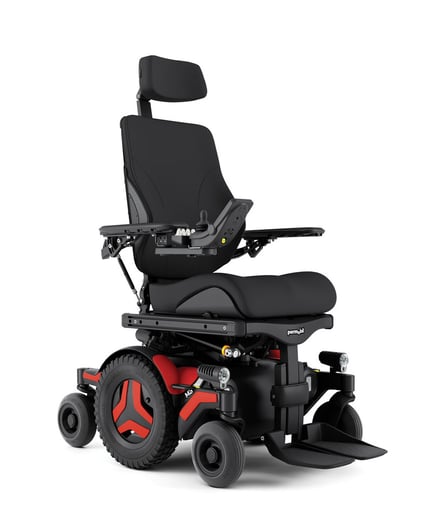 Meets all of the basic power wheelchair criteria and:
Additional Medicare requirements:
The client has a neurological condition, myopathy, or congenital skeletal deformity
What's different than a DME Group 2?
Group 3 bases allows integration of rehab seating, and typically have better drive wheel suspension
Group 3 bases offer multiple alternative drive control options
Group 3 bases offer the option of power tilt, recline, and/or power legs, and power elevate
Group 3 bases have greater obstacle climbing capabilities, battery range and increased speeds
Group 3 bases have a tighter turning radius than Group 2 mid wheel drives
* Group 3 wheelchairs are more adaptable and versatile than Group 2 wheelchairs.
---
Why would my client need a Group 3 rather than a Group 2?
Neurological conditions are the main reason a patient would need a Group 3 power wheelchair:
Neurological conditions are often associated with abnormal tone and/or reflexes. Drive wheel suspension becomes important to minimize jarring forces that can trigger tone or make the patient unstable or result in shifting out of position
When using a power wheelchair all day, the distance per charge is important
Group 3 suspension will provide the safest navigation over uneven terrain, and minimize jarring forces
Group 3 base stability during obstacle negotiation is greater. For clients with impaired sensory-motor function, this may reduce the risk if they cannot sense the wheelchair is tipping
Availability of larger drive wheels for all day and various terrain use
Need for power seat function(s) that are not available on Group 2 PWCs (whether at all, or not to the extent required for adequate pressure reliefs)
---
CRT Group 4 Wheelchairs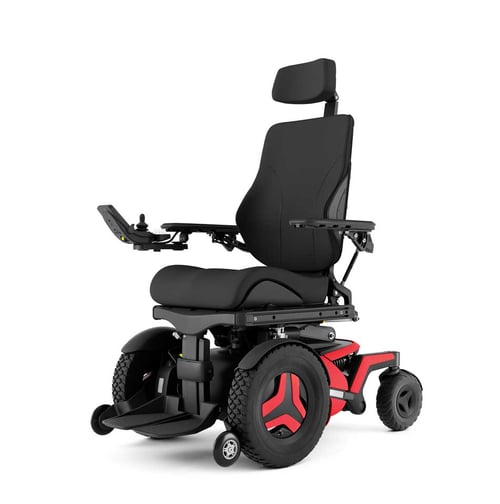 Meets all of the basic power wheelchair criteria and:
Additional Medicare requirements:
The client requires the improved suspension to minimize pain and/or triggers of spasticity when driving over a variety of terrains and obstacles
The client requires the stable base to safely use maximum amounts of seat elevate and standing
What's different than a Group 3?
Group 4 bases are designed for stability to accommodate greater amounts of anterior tilt, seat elevation, and standing
Group 4 suspension is designed for multiple terrains and can decrease the transmission of bumps and vibration to the person in the wheelchair
Group 4 bases typically have a higher speed motor package
---
CRT Group 5 Wheelchairs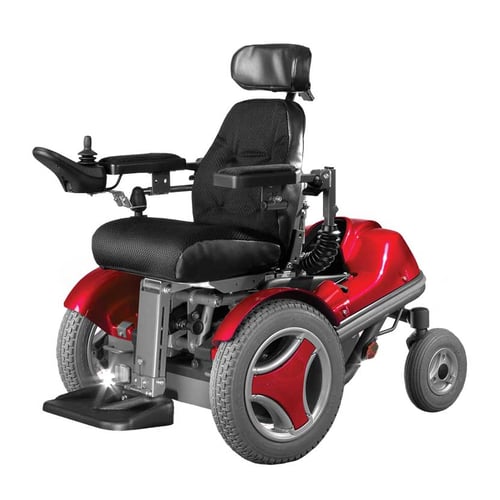 Meets all of the basic power wheelchair coverage criteria, as well as the criteria for a Group 2 base, and:
Additional Medicare requirements:
The client is expected to grow in height
What's different than a Group 3 or Group 4 base?
Group 5 base is a pediatric power wheelchair base

Some Group 5 bases have a smaller functional footprint due to the smaller spaces expected to be explored by a young child

Group 5 may have additional power seat functions useful for a small child, such as a power seat-to-floor function that moves the child to floor level for exploration and play

Group 5 power wheelchairs will also have child-sized weight capacities, seat sizes and features
---
Now that we've had an overview of the different categories within power mobility, we can look at the various drive wheel options. Join us next time when we will explain the benefits and considerations of different drive wheel options to help you make the best choice for yourself or for your clients.
---
---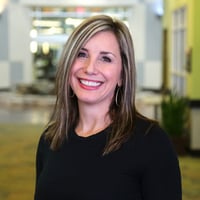 Stacey Mullis, OTR/ATP
Director of Clinical Marketing
Stacey serves as Director of Clinical Marketing for Permobil. A practicing OTR for over 20 years, she has experience in school-based pediatrics, inpatient rehabilitation, long term care, and home health. With her interest in wheelchair seating and positioning, Stacey engaged the challenges of providing appropriate seating in various clinical settings. She now uses this experience to develop programs and resources to educate clinicians on the principles of seating and wheeled mobility. She is passionate about equipping clinicians and through her previous role as Director of Clinical Education with Comfort Company and now with Permobil she has taught nationally and internationally to increase therapist capacity in this specialty area. Mullis graduated from Western University in London, Ontario, Canada with a BA Linguistics and BSc Occupational Therapy. She is a member of the NCOTA, CTF Executive Board, NRRTs, RESNA, and AOTA.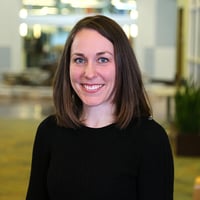 Angela Regier, OTD, OTR/L, ATP/SMS
Clinical Education Manager
Angela Regier, OTD, OTR/L, ATP received her doctorate of occupational therapy from Creighton University in 2007 and is a RESNA-certified assistive technology professional. Regier joined Permobil in 2017 as a Clinical Education Manager for the western region. Prior to joining Permobil, Regier was at Craig Hospital in Englewood, Colorado where her career focused on inpatient and outpatient spinal cord injury rehabilitation. Prior to leaving Craig Hospital, she was supervisor of the Wheelchair Seating and Mobility Clinic where she provided comprehensive seating and mobility interventions for individuals with acquired brain and spinal cord injury. Regier has published and speaks on the topic of seating and mobility for acquired brain injury and spinal cord injury. She has also served as an adjunct faculty for the Creighton University Entry-Level Distance OTD Program (Regis) in Denver, Colorado.