This is the 13th blog in our manual wheelchair guide series.See the 1st blog, 2nd blog, 3rd blog, 4th blog, 5th blog, 6th blog, 7th blog, 8th blog, 9th blog, blog 10, blog 11, and blog 12. Check out the Manual Wheelchair Guide to learn more.
---
We continue looking at configuring a K0005 wheelchair to an individual. So far we've discussed seat-to-floor height, seat slope, ergo seat, foot support-to-seat-length, front frame angle, seat width, front seat width, footrest width, seat sling depth, frame depth, seat back height, seat-to-back angle, axle positioning, rear wheel options, and rear wheel camber. Today we finish our topic of K0005 ultra lightweight wheelchair configuration by looking at caster options.
---
Caster Options
Casters affect rolling resistance, stability, and maneuverability. Rolling resistance on any caster can be decreased by properly placing the rear wheel axle (COG) underneath the center of mass of the user, and by matching the frame length of the chair to the user.
Caster size
Caster size affects FSTFH and seat angle options of the wheelchair.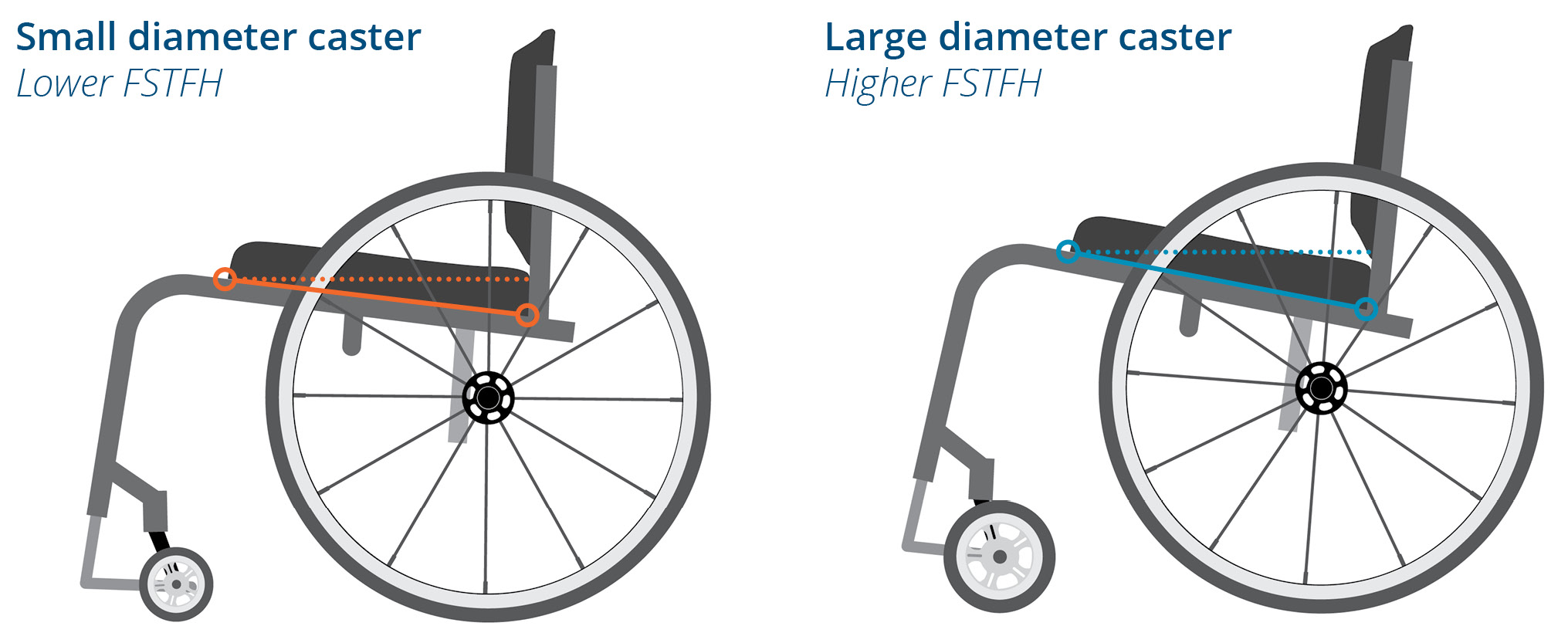 Most WC manufacturers will tell you which available caster sizes will work when you are selecting the front frame angle and STFH.
The old way of thinking is that large casters roll easier. However, the correct way of thinking is that less weight on the casters allow them to roll easier. The key is to decrease the loading on the front casters by placing the rear axle (COG) properly underneath the user's center of mass to get the most weight on the rear wheels.
*
The goal is always to minimize rolling resistance. To achieve this, choose a caster shape and size with the least contact surface to the ground.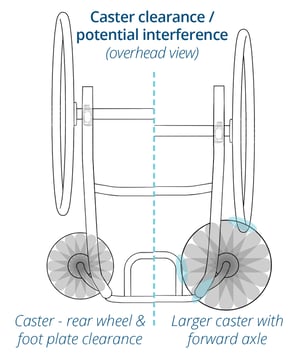 Casters - too large
May hit the user's feet
May interfere with the footplate and the rear wheels
Casters - too small
May make it difficult to go over obstacles

May get stuck in cracks and crevices
Caster shape
Caster shape is also significant to the ability to roll. The less the caster touches the ground the less force it takes to overcome the inertia it takes to make the wheel turn. Most of the time, the wider the caster is, the smaller the contact patch it has with the ground. Some styles have a tapered shape so that when on a flat surface the caster contact point is optimal. Then if the user rolls over a crack or into a softer surface (e.g. dirt, gravel) they have more surface area to help them when they need it.
Caster - too narrow
May be difficult to manage rough terrain

May have increased risk of getting caught.

Example: cracks in sidewalks
Caster forks
Caster forks provide alignment and adjustment features of the casters for stability, and maneuverability based on client's needs and preferences. Suspension caster forks provide shock absorption.
---
Join us next time in our manual wheelchair guide blog series as we look
manual wheelchair propulsion patterns and efficiency.
---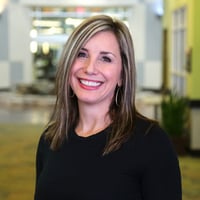 Stacey Mullis, OTR/ATP
Director of Clinical Marketing
Stacey serves as Director of Clinical Marketing for Permobil. A practicing OTR for over 20 years, she has experience in school-based pediatrics, inpatient rehabilitation, long term care, and home health. With her interest in wheelchair seating and positioning, Stacey engaged the challenges of providing appropriate seating in various clinical settings. She now uses this experience to develop programs and resources to educate clinicians on the principles of seating and wheeled mobility. She is passionate about equipping clinicians and through her previous role as Director of Clinical Education with Comfort Company and now with Permobil she has taught nationally and internationally to increase therapist capacity in this specialty area. Mullis graduated from Western University in London, Ontario, Canada with a BA Linguistics and BSc Occupational Therapy. She is a member of the NCOTA, CTF Executive Board, NRRTs, RESNA, and AOTA.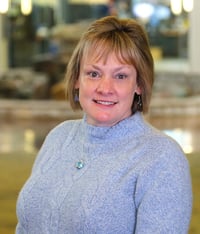 Ginger Walls, PT, MS, NCS, ATP/SMS
Director of Clinical Sales and Education
Ginger has 25 years of experience as a physical therapist in the area of neuro rehab and wheelchair seating/mobility. She directed the Outpatient therapy clinics and the Seating/Mobility Program at Medstar National Rehabilitation Hospital in Washington, D.C. Additionally, Ginger has provided a variety of continuing education courses and lectures in the area of seating/mobility for many years. She has presented at major industry conferences including ISS, RESNA, and the PVA Summit. Ginger took on the role of Clinical Education Specialist for Permobil in 2015 and was appointed Director of Clinical Sales and Education in 2020.