This is the 3rd blog in our manual wheelchair guide series. See the 1st blog and 2nd blog. Check out the Manual Wheelchair Guide to learn more.
---
So far in our manual wheelchair blog series we've taken a look at both the DME and CRT manual wheelchair options on the market. Today we're taking a closer look at the CRT K0005 ultra lightweight manual wheelchair.
Ultra Lightweight Manual Wheelchair Requirements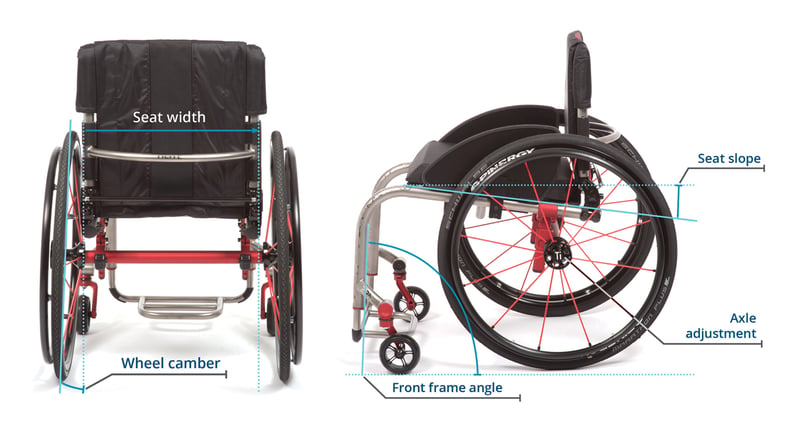 Medicare Funding Requirements:
Client is a full-time/long-term wheelchair user
Client requires customization such as axle configuration, wheel camber angle, front and/or rear seat-to-floor height (seat slope), or WC frame size that can't be accommodated by a K0001-K0004
This requires an evaluation by a PT/OT, a letter of medical necessity, and the involvement of an ATP in the equipment selection process
---
Rigid vs folding frame
Rigid

One-piece frame is comprised of bent and/or welded tubes

Leg rest hangers are integrated

Folding

Two-piece frame connected with cross bars for folding

Removable/swing-away leg rests available
| | |
| --- | --- |
| Why use a rigid frame? | Why use a folding frame? |
| Generally lighter weight due to fewer parts. This is significant for push efficiency and loading into vehicles. Less parts can increase durability | User choice! If someone has been using a folding WC for a long time or just likes folding frame wheelchairs, then that is reason enough |
| More rigid equals more efficient. Folding frames will flex more which takes energy away from the push | Standing, or partial standing, transfers are easier with swing-away leg rests. There are options on rigid frame wheelchairs, but generally a folding WC is easier for these clients |
| Rigid frame wheelchairs fit in small areas as well! Consider a fold-down back & quick release wheels | People who propel the wheelchair with their feet. There are options for rigid frame wheelchairs, but they tend to require custom builds |
| | If there is need for elevating leg rests |
| | Transport efficiency for bariatric clients |
Now that we've gone over a few more details about the K0005 ultra lightweight manual wheelchair, the next blog in our manual wheelchair guide series will focus on tips for justifying the K0005 ultra lightweight manual wheelchair.
---
---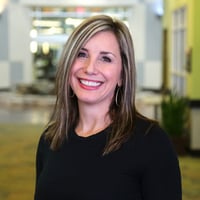 Stacey Mullis, OTR/ATP
Director of Clinical Marketing
Stacey serves as Director of Clinical Marketing for Permobil. A practicing OTR for over 20 years, she has experience in school-based pediatrics, inpatient rehabilitation, long term care, and home health. With her interest in wheelchair seating and positioning, Stacey engaged the challenges of providing appropriate seating in various clinical settings. She now uses this experience to develop programs and resources to educate clinicians on the principles of seating and wheeled mobility. She is passionate about equipping clinicians and through her previous role as Director of Clinical Education with Comfort Company and now with Permobil she has taught nationally and internationally to increase therapist capacity in this specialty area. Mullis graduated from Western University in London, Ontario, Canada with a BA Linguistics and BSc Occupational Therapy. She is a member of the NCOTA, CTF Executive Board, NRRTs, RESNA, and AOTA.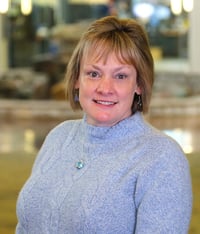 Ginger Walls, PT, MS, NCS, ATP/SMS
Director of Clinical Sales and Education
Ginger has 25 years of experience as a physical therapist in the area of neuro rehab and wheelchair seating/mobility. She directed the Outpatient therapy clinics and the Seating/Mobility Program at Medstar National Rehabilitation Hospital in Washington, D.C. Additionally, Ginger has provided a variety of continuing education courses and lectures in the area of seating/mobility for many years. She has presented at major industry conferences including ISS, RESNA, and the PVA Summit. Ginger took on the role of Clinical Education Specialist for Permobil in 2015 and was appointed Director of Clinical Sales and Education in 2020.