This is the 4th blog in our manual wheelchair guide series. See the 1st blog, 2nd blog, and 3rd blog. Check out the Manual Wheelchair Guide to learn more.
---
In our manual wheelchair guide blog series, we've discussed DME short-term use manual wheelchairs, CRT long-term use manual wheelchairs, and we've looked closer at the K0005 ultra lightweight manual wheelchair option. The K0005 ultra lightweight manual wheelchair is THE manual wheelchair for a full-time wheelchair user with goals to be active at home and in the community. Below we look at tips for justifying a K0005 manual wheelchair.
---
How can I make sure that my client gets the manual wheelchair they need?
Qualification for a K0005 is functionally based, not diagnosis based. Rule out a K0001-K0004 by documenting why the "least costly" alternative is not effective. Include a description of the client's routine activities and whether they are fully independent in the use of the wheelchair.
Use objective tests and measures such as a Wheelchair Propulsion Test
Compare an optimally configured ultra lightweight wheelchair vs. lower-end wheelchair; time propulsion over a fixed distance; count push strokes; differentiate quality of propulsion; document pain, fatigue, or perceived exertion; utilize pulse oximetery
Consider safety, efficiency, and ability to independently complete all mobility related activities of daily living (MRADLs) all day, every day, in a timely manner with a lesser MWC
Consider the need to configure an ultra lightweight wheelchair for better posture and mobility
Document the unique features of a K0005 and why they are needed:

Adjustable front and rear seat-to-floor heights
Individualized seat and frame width and depth
Axle adjustability
Seat slope
Rear wheel camber
Seat back angle
*
Examples
why
the features may be needed:
An adjustable axle plate is required for center of gravity adjustment to allow for efficient propulsion and decreased shoulder pain from 6/10 to 0/10.
An adjustable axle needed to allow for efficient propulsion compared to a lesser WC: Person took 35 push strokes & 5 min to propel 40' to bathroom, compared to ultra lightweight WC, where it took 15 push strokes & 2 minutes.
Additional seat size options are required as my client of 6' and 170 lbs does not fit the standard configurations of lower-end manual wheelchairs.
Join us next time in our manual wheelchair guide blog series as we continue to look at the K0005 ultra lightweight manual wheelchair this time turning our focus to configuration.
---
---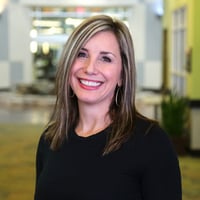 Stacey Mullis, OTR/ATP
Director of Clinical Marketing
Stacey serves as Director of Clinical Marketing for Permobil. A practicing OTR for over 20 years, she has experience in school-based pediatrics, inpatient rehabilitation, long term care, and home health. With her interest in wheelchair seating and positioning, Stacey engaged the challenges of providing appropriate seating in various clinical settings. She now uses this experience to develop programs and resources to educate clinicians on the principles of seating and wheeled mobility. She is passionate about equipping clinicians and through her previous role as Director of Clinical Education with Comfort Company and now with Permobil she has taught nationally and internationally to increase therapist capacity in this specialty area. Mullis graduated from Western University in London, Ontario, Canada with a BA Linguistics and BSc Occupational Therapy. She is a member of the NCOTA, CTF Executive Board, NRRTs, RESNA, and AOTA.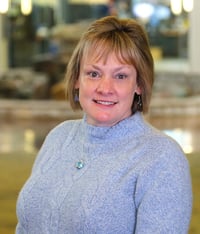 Ginger Walls, PT, MS, NCS, ATP/SMS
Director of Clinical Sales and Education
Ginger has 25 years of experience as a physical therapist in the area of neuro rehab and wheelchair seating/mobility. She directed the Outpatient therapy clinics and the Seating/Mobility Program at Medstar National Rehabilitation Hospital in Washington, D.C. Additionally, Ginger has provided a variety of continuing education courses and lectures in the area of seating/mobility for many years. She has presented at major industry conferences including ISS, RESNA, and the PVA Summit. Ginger took on the role of Clinical Education Specialist for Permobil in 2015 and was appointed Director of Clinical Sales and Education in 2020.