This is the 5th blog in our series about MyPermobil and Fleet Management. See part 1, part 2, part 3, and part 4.
---
The new MyPermobil Voice Assistant feature provides the opportunity for hands-free power wheelchair insights. After linking the MyPermobil app with Amazon Alexa or Google Assistant, use your voice to access important wheelchair information including your battery charge status, distance traveled, and individual seat function usage. The Voice Assistant feature is available on Permobil power wheelchairs with a ConnectMe1 unit, Firmware v11 or higher or a ConnectMe2 unit (M & F-series Corpus wheelchairs purchased since December 2019).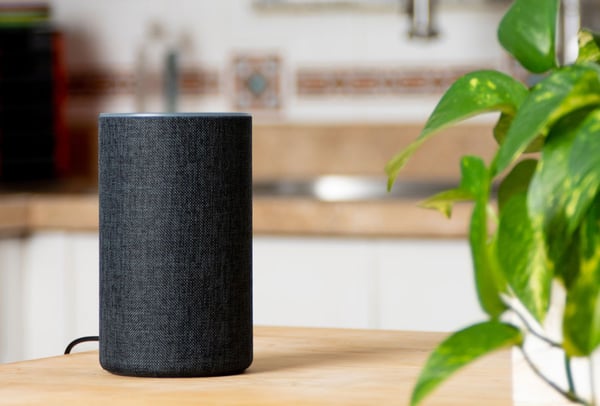 Use at home or when you're on the go with any Amazon Alexa or Google Assistant enabled device or smartphone app. Once MyPermobil is linked with Alexa or Google Assistant, you can ask the MyPermobil Voice Assistant questions about your power wheelchair including:
What is the current battery charge?
When did I last charge?
What is my estimated range? (indoors/outdoors)
How far can I drive?
How many repositions have I done today?
What are my usage records? (e.g., driving, seat repositions)
What's my serial number?
Is it difficult to directly access apps on your smartphone? Would you like to ask about the charge status of your wheelchair to assure it was plugged in? Consider trying the MyPermobil Voice Assistant today! Keep in mind, Permobil does not have a direct impact on how well Google and Alexa understand each person, but the technology is getting more inclusive every day! Is voice control not for you? Not to worry. You can also access your phone and the MyPermobil app with the built in Bluetooth included in the Permobil Joystick Module, Color Joystick Module, or OMNI2. And of course, through direct access by touching your smartphone screen.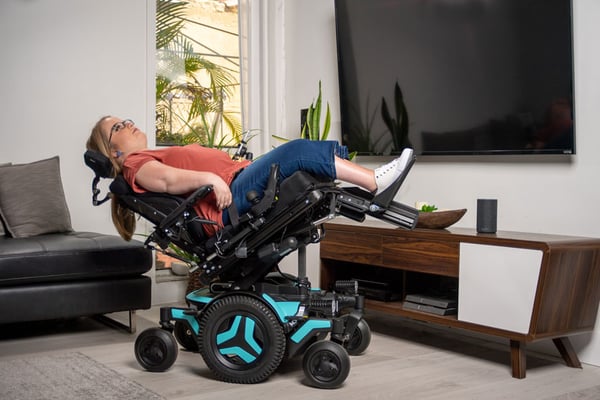 Link the MyPermobil app to Amazon Alexa or Google Assistant and get started today. Click here for the Voice Assistant quick set-up guide. And be sure to check out our latest MyPermobil video demonstrating Voice Assistant. Join us next time as we explore one individual's experience with using the MyPermobil app.
---
---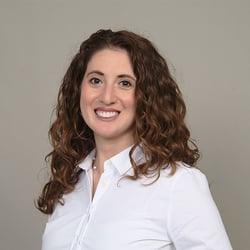 Eleni Halkiotis, MOT, OTR/L, ATP
Eleni is a graduate of the master's degree occupational therapy program at the University of the Sciences in Philadelphia. She has been practicing occupational therapy since 2005. Her specialization in seating began in 2009 in New York City at Bellevue Hospital and continued at Independence Care System (ICS). At ICS Eleni was the primary therapist for the multiple sclerosis (MS) team. She provided in-clinic and home visiting treatment in English and Spanish for manual and powered mobility and seating and positioning interventions to members with MS and a vast array of other physical disabilities and chronic conditions. Eleni has participated in clinical research in multiple practice settings and very much enjoys teaching. She served as an adjunct professor in the occupational therapy program at Thomas Jefferson University in 2006 and 2007, and since 2009 continues to teach biannually at New York University. She has presented professionally at the International Seating Symposium in 2013 and 2017, the European Seating Symposium in 2013, and the World Federation of Occupational Therapy Congress in 2018. She holds licenses to practice occupational therapy in the United States of America and in the United Kingdom.