This is the 2nd blog in our series about MyPermobil and Fleet Management. See part 1 and part 3.
---
In our last blog post, the ConnectMe unit was briefly mentioned as the avenue for data transmission. In this post, we will go into more detail about the ConnectMe unit, and why it plays a critical role in the Permobil connect-enabled wheelchair.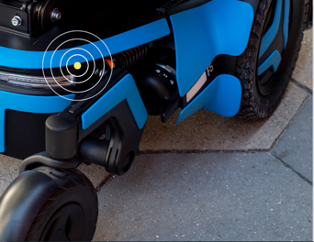 So, what is the Permobil ConnectMe unit? The Permobil ConnectMe unit is a piece of hardware mounted to the base of your power wheelchair. Once activated by you, the unit collects and transmits data about your wheelchair to your service provider via a built in SIM card. You may be wondering, why does my provider need data from my power wheelchair? Good question. The data being transmitted from your power wheelchair gives your provider insight into the overall health of your power wheelchair. How does this help you? By giving your provider access to your wheelchair's data and overall health, they have the opportunity to better inform their remote diagnostic process and work with you in a more proactive way, with the goal of getting you rolling sooner.
Now that you understand the hardware that makes all new M & F series Corpus & Corpus VS models connect-ready, join us next time to learn more about the functionality of the MyPermobil app. Ready to activate your Permobil power wheelchair? Click here.
---
---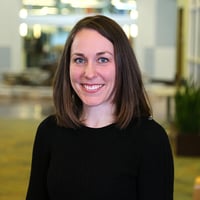 Angela Regier, OTD, OTR/L, ATP/SMS
Senior Portfolio Marketing Manager, Power Permobil
Angela Regier, OTD, OTR/L, ATP received her doctorate of occupational therapy from Creighton University in 2007 and is a RESNA-certified assistive technology professional. Regier joined Permobil in 2017 as a Clinical Education Manager for the western region. Prior to joining Permobil, Regier was at Craig Hospital in Englewood, Colorado where her career focused on inpatient and outpatient spinal cord injury rehabilitation. Prior to leaving Craig Hospital, she was supervisor of the Wheelchair Seating and Mobility Clinic where she provided comprehensive seating and mobility interventions for individuals with acquired brain and spinal cord injury. Regier has published and speaks on the topic of seating and mobility for acquired brain injury and spinal cord injury. She has also served as an adjunct faculty for the Creighton University Entry-Level Distance OTD Program (Regis) in Denver, Colorado.

Mitch Falkenberg
Digital Marketing Specialist