Obtaining a power standing wheelchair can be a daunting process. Whether you're a wheelchair user, clinician, or equipment provider, we have the resources to help every step of the way. Are you preparing to pursue a new power wheelchair? Just beginning the evaluation process? In the midst of seeking funding or preparing for delivery? We've got you covered. 
In today's blog, we will discuss how new developments in technology simplify the delivery phase when pursuing a power standing wheelchair.
Delivery
Advancements in power wheelchairs have made it possible for individuals to have greater control over their mobility, and the latest power wheelchairs come equipped with a range of capabilities that cater to users' daily needs. These capabilities are not just limited to navigating different terrains or accessing power seat functions such as tilt, recline, elevate, or standing but also include features to make daily tasks easier. For example, memory seating and custom joystick buttons may be used to easily achieve the positions necessary for transfers and meal prep.
However, the delivery of power wheelchairs can be limited in time. Because of this, historically your wheelchair team may not have had time to set up these functions on your wheelchair fully. This results in many individuals needing to be made aware of the capabilities available to them and potentially never benefiting from these features. Time-consuming programming can create a gap between what is possible and what users experience.
Now with the wireless QuickConfig programming app from Permobil, your wheelchair team can experience programming simplified. QuickConfig, available on Permobil wheelchairs equipped with Power Platform electronics, allows easier access to program various functions such as memory seating, joystick buttons, speeds, and setting the standing sequence. This makes it easier for your wheelchair team to optimize your wheelchair based on your needs.
The Permobil Corpus seating system is designed to help you effortlessly achieve your optimal position with the assistance of technology. With up to 45° of ActiveReach forward tilt capability and up to 14" of ActiveHeight seat elevation, ActiveReach and ActiveHeight work harmoniously together to bring your world within reach. The seating system is constructed with quality from the ground up to ensure that you can easily find your perfect position to tackle any task at hand.
---
---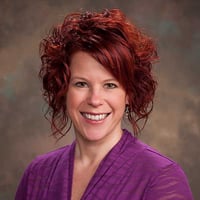 Ashley Detterbeck DPT, ATP, SMS
Clinical Education Manager
Ashley Detterbeck DPT, ATP, SMS received her Doctorate in Physical Therapy from the University of Minnesota in December 2006. She currently holds certification with RESNA as an Assistive Technology Provider and Seating and Mobility Provider. Detterbeck joined Permobil in 2017 as a Clinical Education Manager covering the Upper Midwest. Prior to joining Permobil, she spent 13 years with the Marshfield Clinic in Marshfield WI, where she ran the Seating and Mobility Clinic, participated in adult and pediatric gait based research, provided ongoing neurological care to both adults and pediatrics. With Permobil, Detterbeck is currently presenting educational programs to therapists and DME suppliers regarding seating, wheeled mobility, and pressure ulcer prevention.