Programming guides
Intuitive programming guides and in-app visuals ease customization of joystick buttons, drive performance, standing sequences, and more. The result? Feel empowered to make the changes your client needs to get the most from their power wheelchair. Keep scrolling for examples of what you can do within each guide.​​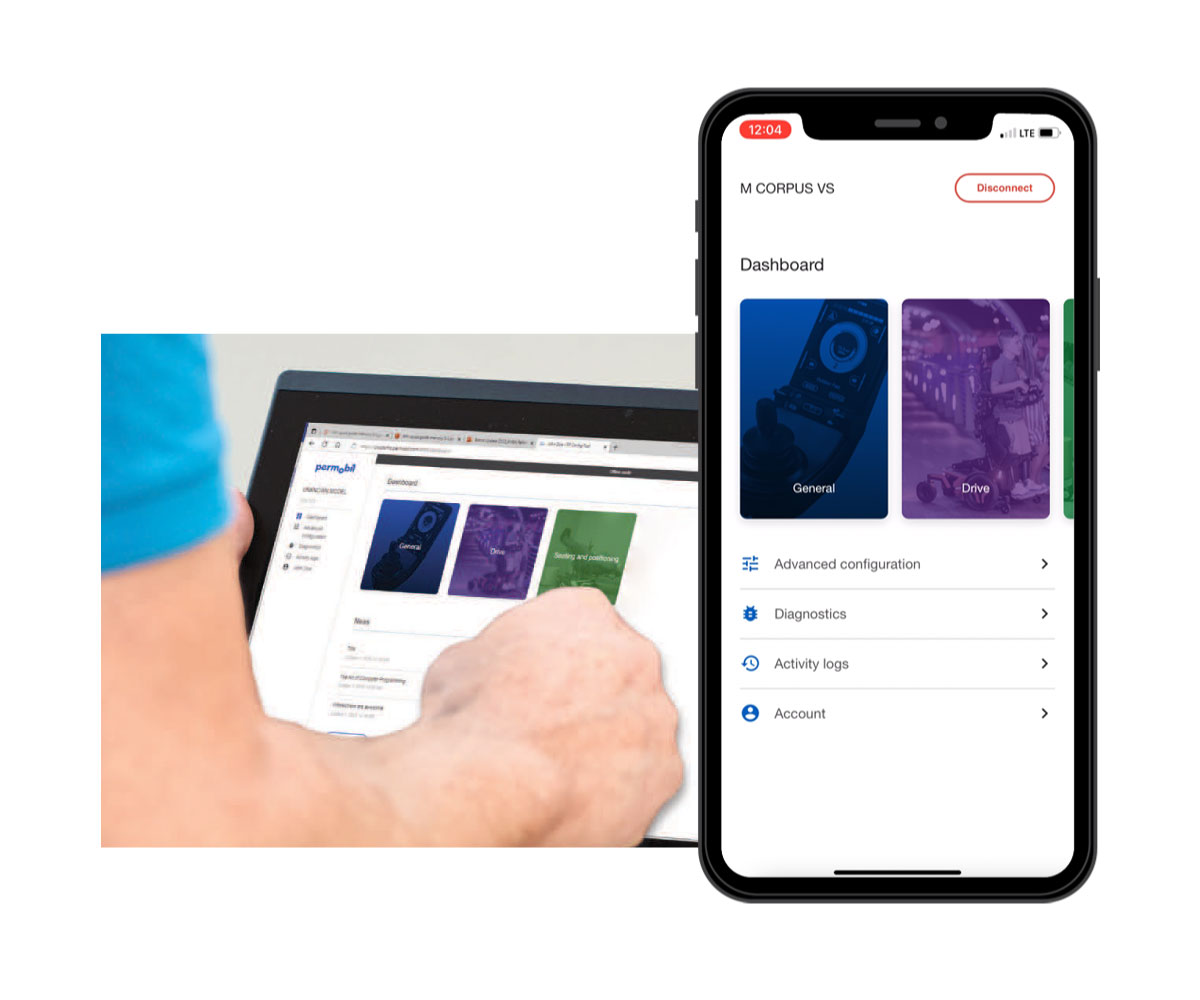 General guide
Easily customize your client's joystick buttons to meet their unique needs. Looking for quick access to a power seat function? Or a shortcut to Bluetooth mode for phone or computer access? Look no further.

​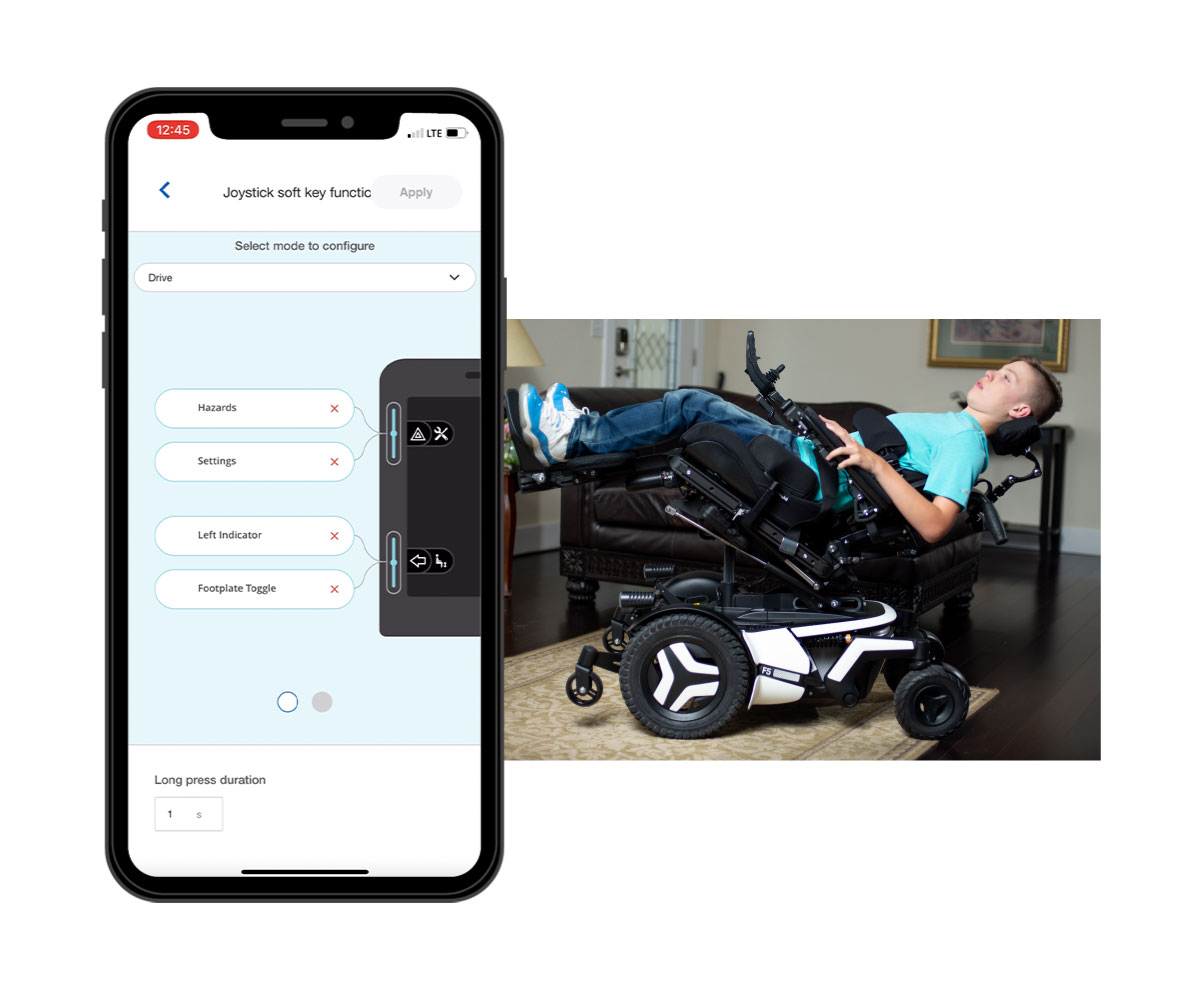 Drive guide
Quickly modify or set-up new drive profiles for specific environmental or terrain needs and rename the drive profile so it's easy to choose the correct profile every time.

​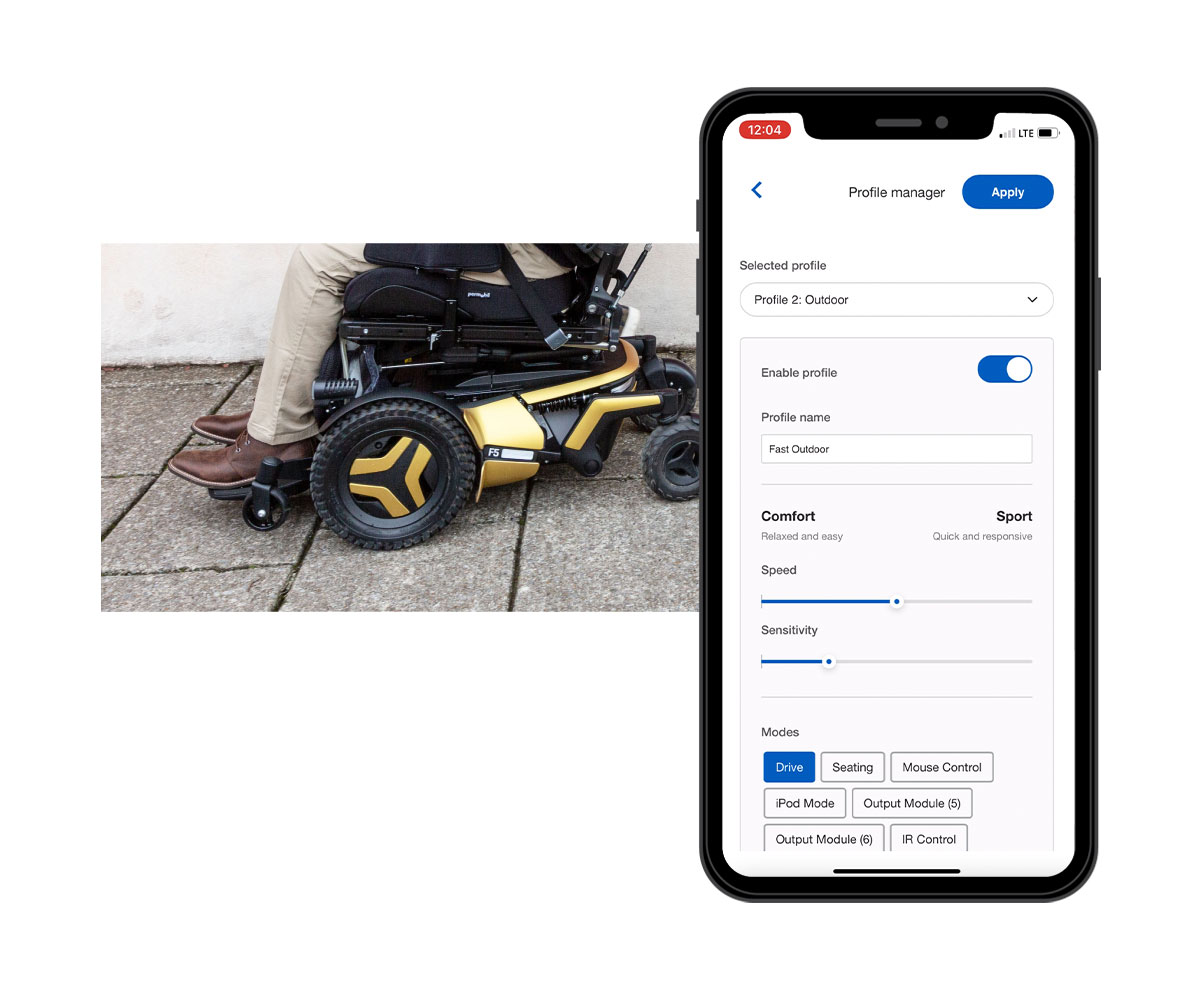 Seating & positioning guide
Customize stand sequences and memory seat positions using the in-app visual or by simply grabbing the live values from the wheelchair.

​
Ready to learn more about QuickConfig? Talk to a sales representative today.
Power Platform
Power Platform is Permobil's newest software and electronic control system. It features new, modern display graphics, a reduction in hardware components, and the app-based QuickConfig programming tool to help make programming and service simplified.
Power Platform is available on M Corpus VS and F5 Corpus VS beginning in June 2023, and will be released on other F & M-Series Corpus products later this year.