Obtaining a power standing wheelchair can be a daunting process. Whether you're a wheelchair user, clinician, or equipment provider, we have the resources to help every step of the way. Are you preparing to pursue a new power wheelchair? Just beginning the evaluation process? In the midst of seeking funding or preparing for delivery? We've got you covered. 
In today's blog, we will discuss how new developments in technology simplify the evaluation phase when pursuing a power standing wheelchair.
Evaluation
Standing simplified during an evaluation means easier access to setting up the wheelchair's performance based on your or your client's unique needs. It's essential to understand how the wheelchair will meet specific medical and functional requirements and how it will perform in the environment. Thoroughly evaluating often requires changes to the power wheelchair programming, including settings like speed, memory seat functions, or how the chair enters and comes out of standing. 
With wireless access to programming through the new QuickConfig app, clinicians and equipment providers can more easily adjust the wheelchair performance based on individual needs. In the past, multiple programming tools were required, some of which needed to be simplified. These older programming tools and time limitations often present during the evaluation made it challenging to customize the wheelchair performance. In some cases, this made it difficult for you or your clients to understand what the wheelchair was capable of.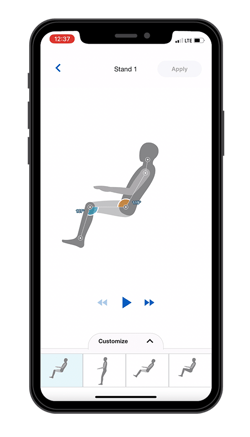 With the new QuickConfig app, the wheelchair team can easily modify programming so their clients can fully experience the chair's capabilities. Overall, the QuickConfig app, now available on Permobil power standing wheelchairs, provides the opportunity for a more comprehensive and effective evaluation experience. It empowers you to have greater control over your mobility, and enables your wheelchair team to fine-tune the chair's settings to meet your specific needs.
Check back next time as we review the delivery portion of simplifying the standing wheelchair process.
---
---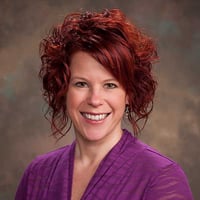 Ashley Detterbeck DPT, ATP, SMS
Clinical Education Manager
Ashley Detterbeck DPT, ATP, SMS received her Doctorate in Physical Therapy from the University of Minnesota in December 2006. She currently holds certification with RESNA as an Assistive Technology Provider and Seating and Mobility Provider. Detterbeck joined Permobil in 2017 as a Clinical Education Manager covering the Upper Midwest. Prior to joining Permobil, she spent 13 years with the Marshfield Clinic in Marshfield WI, where she ran the Seating and Mobility Clinic, participated in adult and pediatric gait based research, provided ongoing neurological care to both adults and pediatrics. With Permobil, Detterbeck is currently presenting educational programs to therapists and DME suppliers regarding seating, wheeled mobility, and pressure ulcer prevention.