This blog is part of our TiLite balanced ride blog series. See part 1, part 2, part 3, and part 4. See our page all about a TiLite Balanced Ride here.
---
Frame material choice plays a pivotal role in how someone finds a Balanced Ride in an ultra-lightweight manual wheelchair. It is key because frame choice affects the lightweight, durability, and configuration characteristics of a manual wheelchair. Materials like steel, aluminum, titanium, and carbon fiber composites each have their own properties, and those properties can change depending on the application of the material for the given product. I admit that when I was in the clinic that I understood the differences between frame materials at a very high level and didn't always fully understand how my recommendations impacted the person who would be using the chair on a daily basis.
I joined Permobil just over 3 years ago as a clinical education manager for Texas, Oklahoma, and Louisiana. One of my first assignments at Permobil was to help create a series of continuing education courses on how material science is used in the complex rehab technology (CRT) industry. My boss at the time was Brandon Edmondson. Some of you reading this probably met or knew of Brandon. If not, he was a very influential person in the CRT industry because he understood the provision of CRT equipment better than most, having worked in every aspect of it (like me, he was also an OT). He passed away earlier this year in a tragic car accident, and before his passing left his mark in more ways that can be listed here. One specific example was how he challenged our team to develop this material science content and then teach others on how the choices between different materials impact how our end users experience the world. He always believed that the more people educated themselves about the products they were selecting, the better the clinical outcomes would be. As usual, Brandon was ahead of his time within our industry.
Material Science as a discipline investigates the relationships that exist between the structures and properties of materials. Materials Engineering is when a product is designed based on its material properties to produce a desired and specific outcome. There are about 300,000 known materials with properties that can change based on its application. Water can be used as a very simple example. Depending on the temperature water can present in different states, such as a gas, a liquid, or even a snowflake. Aluminum alloys use in manual wheelchairs can change based on the composition of the specific alloy be used and how it is being manufactured (more to come on that later).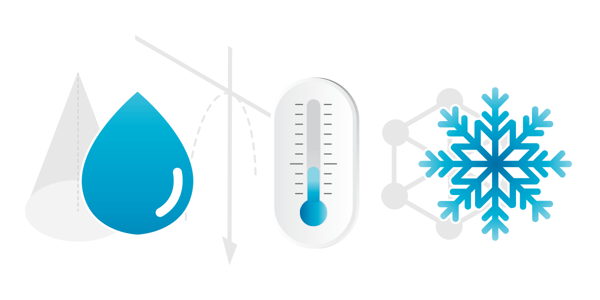 When a designer or an engineer understands the characteristics of materials and learns how to optimize them for a specific purpose, new never-before-seen materials or applications of existing materials can be created. The transition from rotary phones, to first generation cell phones, to smart phones is a great example of this. We have seen this in the manual wheelchair designs too as it progressed from using wood, to heavy metals, and then to lightweight metals and composites.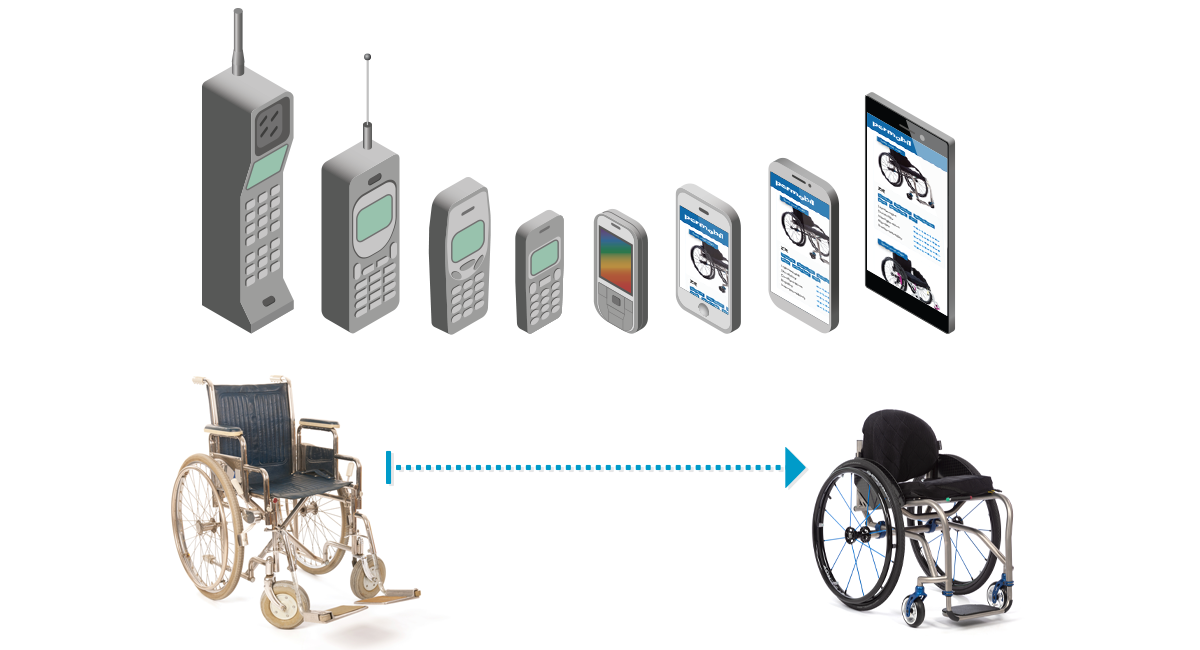 You may be asking at this point, what does Material Science have to do with me as an end user, provider, or clinician involved with product selection in the CRT industry? The truth is that the materials that make up CRT products are sophisticated and varied. We choose specific products and the composition of this equipment has a direct impact on the person's health, functional performance, physical experience, and overall quality of life. A more in-depth understanding of the materials and their specific application can improve consumer confidence and clinical decision making. And to bring it full circle, just as an engineer or designer is responsible for matching the material to the desired outcome, we have the responsibility to match the equipment to the desired goals of the end-user.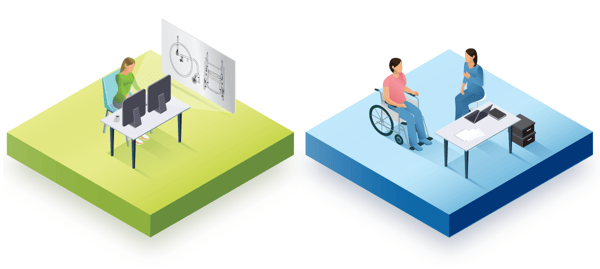 ---
It's also important to note that not all materials are created the same. This is true for both materials that are clearly different and those that may be called by the same name. For example, aluminum and titanium alloys are made by combining multiple metallic elements and vary dependent upon the alloy being used. While carbon fiber can be applied in different ways depending on the desired outcome by varying the categories of carbon fiber used (i.e. strength or elasticity) and the application (e.g. weave vs. forged).
One way to know if a material choice will meet the demands of the user without having to always do a deep dive into the material choice being made by the manufacture is standardized testing. ISO and ANSI/RESNA testing standards are the main standards used in North America. They create a common technology framework through mutual understanding and collaboration. These standards are developed with input from experts in their fields including engineers, researchers, clinicians, and policy makers. Any material selected and designed to meet a specific outcome for manual wheelchair mobility should be tested to these standards. It is important to note though that performance testing is not mandatory to be allowed to sell ultra-lightweight manual wheelchairs in the United States and varies by province in Canada. TiLite chairs undergo ANSI/RESNA performance testing before the product goes to market. Taking it another step further the manufacturing facility recently received it's ISO certification! Chuck Witkowski, President of Permobil Americas put it well when he said, "We are passionate about creating our products with the highest standards…that not just meet, but exceed, our end users' expectations."

This first phase of the Balanced Ride campaign blog series will discuss frame material choice regarding ultra-lightweight manual wheelchairs (ULMWC). There are many components on the ultra-lightweight wheelchair that play a large roll in performance including the maneuvering wheels, tires, caster wheels, and all the hardware. For the sake of this blog series we will simply be focusing on frame material because that choice is one of the first things considered when selecting an ULMWC with a direct impact on lightweight, durability and configuration characteristics. Over the next few weeks we will be highlighting:
Differences between 6000 &. 7000 aluminum
Differences between aluminum and titanium frames
User impact story: Seth McBride from United Spinal shares why he chooses titanium
Most importantly, the blog series will compare and contrast the frame materials, highlighting the benefits and potential trade-offs associated with each. We will discuss specific properties inherent in specific frame materials on how they differ in application based on design intent, as well as how these specific consideration directly affect the end user experience.
Hopefully, you find this information as helpful and interesting as I did when we started down this path of a better understanding of material sciences in CRT over 3 years ago. I learned a lot from developing the courses with Brandon and am always excited to share the things we've learned along the way. In this short series of blogs we don't have the ability to cover all material choices in depth, but our sales reps and clinical educators are always available to discuss more or even set up some in-services or CEUs with you. Looking forward to discussing all of this more with you soon. Thanks for everything Brandon.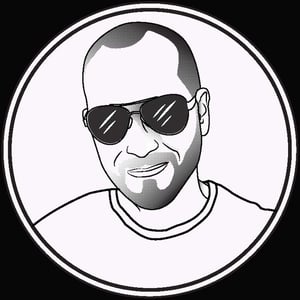 Brandon Edmondson, OTR, ATP, In Memoriam, 1975-2020
---
---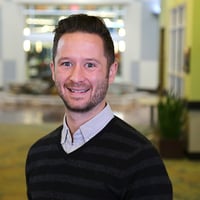 Curtis A. Merring, OTR, MOT
Director of Market Development, Manual Products
Mr. Merring received both his undergraduate psychology degree and masters in occupational therapy at the University of Pittsburgh. While at university he was involved in research on multiple studies dealing with psychosocial disorders, wheelchair seating, and neurological recovery of the upper extremity for stroke patients. As an occupational therapist and researcher he was responsible for treating and investigating spinal cord injury and stroke for about 9 years. This included being awarded multiple small grants and coordinating research projects between the clinic and local universities, as well as starting multiple seating clinics. Curtis has also worked as a Director of Therapy Services Skilled Nursing/Long Term Care setting. During his time as a director he developed a program called "Seating System Management in Skilled Nursing Facilities and Long Term Care", that was a continuing education course he taught to facilities in both Texas and California. Curtis has been working for Permobil for almost 3 years now and is currently Director of Product Marketing for Manual Products and works closely with product development and sales teams to bring to market new products for TiLite and SmartDrive.