This blog is part of our TiLite balanced ride blog series. See part 1, part 2, part 3, and part 4. See our page all about a TiLite Balanced Ride here.
---
Hi readers! Curtis has handed the mic to me for this blog to share with you how titanium is another key material choice to consider in the manufacture of ultra-lightweight manual wheelchairs. My name is Thomas Halka, and I'm an OT and clinical educator at Permobil.
"See a need; meet a need."
As a father of young children, I am constantly striving to train them up to be excellent in what they do and to serve the needs of others. One of our family sayings is "see a need; meet a need". This encouraged them to open their eyes to the world around them and act on what they see by serving others.
The company that eventually became TiLite started out as TiSport many years ago. They were known as the titanium experts and made sporting equipment like golf clubs and bikes. The "Ti" part of both names is a nod to the material titanium and its periodic table identity. As for seeing a need, over 20 years ago, the owner of the company recognized that the wheeled mobility industry could do better; as many wheelchair user's needs were not being met by the ultra-lightweight wheelchairs available at that time. The team at TiLite knew they had the technology to make wheelchairs even stronger, lighter, and fully customized to match the shape of each end user. By recognizing the needs of the wheelchair user, TiLite began creating wheelchairs made out of titanium - a metal with the highest strength to weight ratio on the planet. There is literally nothing out there like it.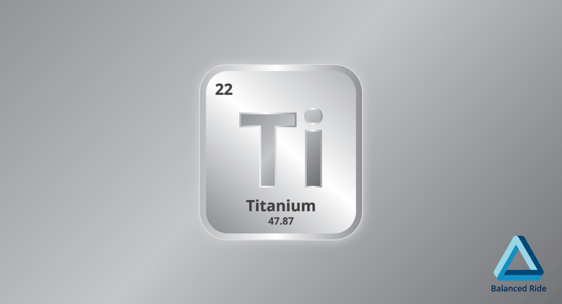 "People who use wheelchairs for their functional mobility deserve a wheelchair that is lightweight, durable and completely customizable" (as per RESNA). Let's discuss further how TiLite titanium wheelchairs can accomplish each one of these attributes.
---
Lightweight
As mentioned above, titanium has an incredible strength-to-weight ratio. As we learned in the last blog, strength-to-weight ratio is defined as the strength/density of a material. This is important because when manufacturing an item out of titanium, you actually need less material to make that item very strong. You may have heard that as a raw material, titanium weighs more than aluminum – that's true. But titanium's superior strength allows manufacturers to build products that are lighter than aluminum because less material is required. For example, when comparing the tubing size in the aluminum-based Aero Z vs. the titanium based ZRA, the tubing sizes are .095" and .046" respectively. So, not only is titanium incredibly light, but it is also very, very durable. Now let's take a moment to discuss durability as it relates to titanium.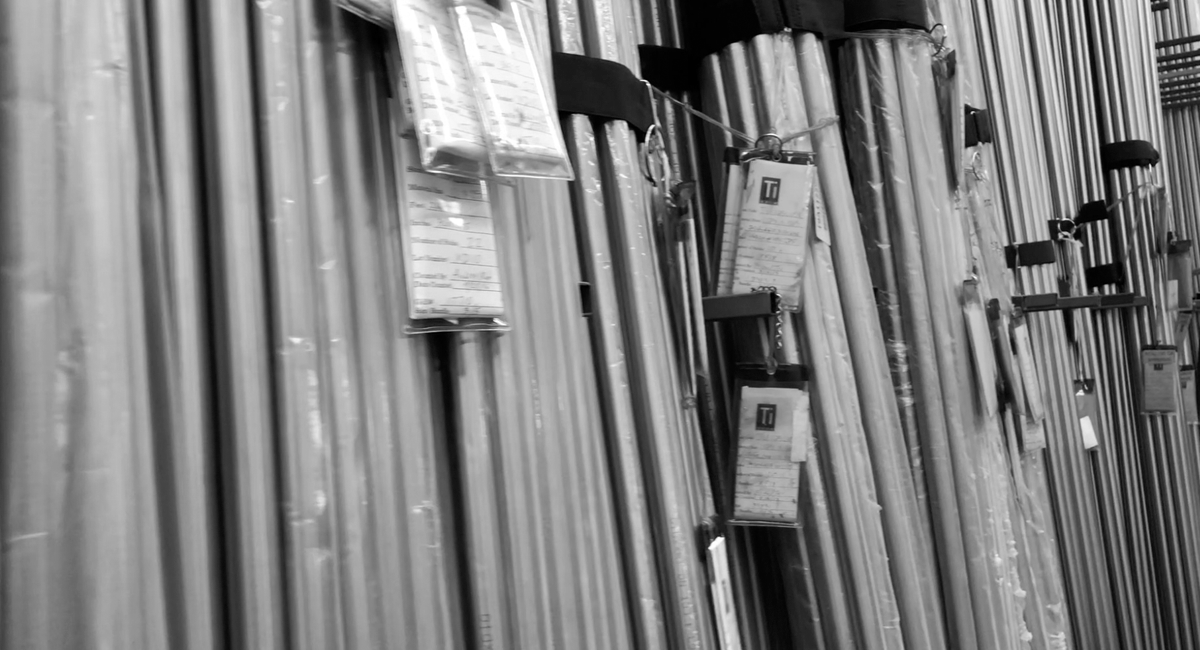 ---
Durability
Three aspects of titanium that play a critical role when discussing durability are: the strength-to-weight ratio, corrosion resistance, and fatiguability. The unquestioned durability of titanium resides with it having the highest strength-to-weight ratio of any metal in the world. When products need to be lightweight and have unmatched durability, titanium is often the metal of choice. This is why many aircraft engines are crafted out of titanium. The titanium engine provides strength and increased fuel efficiency. Titanium is also virtually immune to corrosion which is ideal given the temperatures and weather that airplane engines are exposed to. For a wheelchair frame made out of titanium, the end user can be assured the frame will remain strong regardless of the environment in which they live. This allows wheelchair users to choose to do more whether they live near the salty ocean or the salted sidewalks of the city.
Lastly, at TiLite, the durability of titanium is evident in the number of returned frames under warranty. From 2016-2019, just under one percent of all TiLite frames that went out the door were returned under a warranty claim. And of the very few chairs that were returned under warranty; for every two aluminum chairs returned, only one titanium chair was warrantied. By offering chairs made from titanium, TiLite gives end users the opportunity to choose the most durable and lightweight wheelchair on the market.
---
Configuration
As Curtis mentioned previously, TiLite also chooses to use 6061 Aluminum because it is "easier to manufacture, allowing for more unique sizes and shapes". This ability to provide custom sizes and shapes speaks to the heart of TiLite and Permobil's mission and vision: that wheelchair frames specifically built for each individual person will provide the absolute best in performance and function. Each person who uses a manual wheelchair for mobility has a unique shape; a shape that the wheelchair needs to capture. As stated in the RESNA position paper for ultra-lightweight manual wheelchairs: "the wheelchair must conform to the individual". We couldn't agree more!
Titanium is not only incredibly strong and durable, it can also be shaped and welded together to match a wheelchair user's body shape without sacrificing strength. Similar to our aluminum wheelchairs, each titanium-based chair begins as a straight piece of titanium that is then expertly crafted and shaped based on the exact specifications that match the future end user. The final product results in a chair that will fit like a prosthetic - a seamless extension of the person's body - with unmatched strength and durability.
---
We at Permobil and TiLite believe in serving and meeting the needs of others, which is why we offer manual wheelchair solutions that are designed to meet the needs of the user as provided by the clinical practice guidelines (RESNA, PVA). We proudly provide wheelchairs that are lightweight, durable, and truly configured to each individual person.
If you have any questions or comments, please let me know by submitting in the comments section below.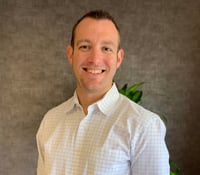 Thomas Halka, MOT, OTR, ATP
Regional Clinical Education Manager
Thomas Halka, MOT, OTR, ATP is a registered occupational therapist who graduated from Texas Woman's University in 2007 with a Master's in Occupational Therapy. From 2011-2019, Thomas practiced at the Spinal Cord Injury Unit at the VA Medical Center in Dallas, TX where he provided complex seating and mobility solutions for veterans with SCI/D and multiple sclerosis. Thomas earned his ATP from RESNA in 2018. He served on the planning committee for the PVA Summit and Healthcare Expo from 2016-2018. He has also served TWU as a member of the Vanderkooi Endowed Lectureship advisory council since 2015. Thomas joined Permobil in 2019 as a Regional Clinical Education Manager for Texas and Louisiana.