This blog is part of our TiLite balanced ride blog series. See part 1, part 2, part 3, and part 4. See our page all about a TiLite Balanced Ride here.
---
Hi again. In our last Balanced Ride blog we discussed the importance of material science in the complex rehab technology industry. Frame material choice in ultra-lightweight manual wheelchairs (ULMWCs) plays a pivotal role for someone searching for a more Balanced Ride. Today we are going to dive a bit deeper how and why aluminum is used when manufacturing ULMWCs. Aluminum is the material used most often, though it is still surprising that it was only 50 years ago that people started to use it in the design and production of ULMWCs. Especially when you consider the fact that wheelchairs or similar devices have been used for over 2000 years.
One of the biggest leaps in manual wheelchair technology was in 1932 when Harry Jennings built the first folding, tubular manual wheelchair. Jennings built the chair for a paraplegic friend of his named Herbert Everest. Together they founded Everest & Jennings, a company that controlled the manual wheelchair market and design of the manual wheelchair for many years (Stewart & Watson, 2019).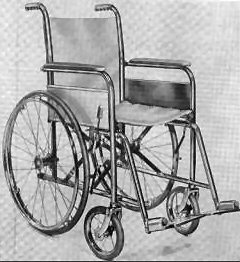 Everest & Jennings Wheelchair (source)
Everest & Jennings was innovative at the time, but when compared to what is available today it was very limited. The product wasn't offered in many sizes or colors, and most importantly for our discussion today the steel tubing used to manufacture the chair made it very heavy.
---
An increased demand for lighter manual wheelchairs was driven largely by the wheelchair sports community. Athletes were looking for lighter, more maneuverable chairs to gain advantages over their opponents. In the 1970s, design strategies that were being applied to sports wheelchairs were starting to be included in the design and manufacturing of everyday wheelchairs. In 1972 the first fully adjustable, rigid aluminum wheelchair was launched. The chair was called the Quadra and it was developed by the wheelchair athlete Jeff Minnebraker (Steward & Watson, 2019).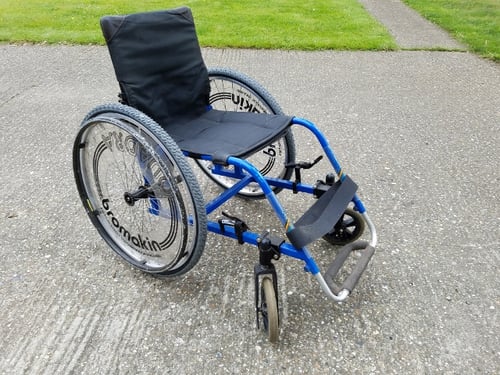 Quadra Wheelchair (Source)
The introduction of aluminum into manual wheelchair design and manufacturing was a pivotal moment, bringing the ULMWC to everyday users. Aluminum became and still is the preferred metal because it was so much lighter than steel and because of its relatively low cost. In the ULMWC industry there are two types of aluminum alloys that are used: 6000 series and 7000 series.
When discussing how 6000 and 7000 series aluminum alloys are used in the design and production of ULMWCs, two major characteristics should be considered: strength-to-weight ratio and manufacturability. Let's take a moment to review both.
Strength-to-weight ratio is a material's strength divided by its density and has always been important for engineers to be able to build products that are both strong and lightweight at the same time (e.g. aerospace, high speed trains). Manufacturability, simply put, is how easy, reliable, and economical the metal alloy is when working with it. When considering 6000 and 7000 series aluminum, these two characteristics are on the opposite sides of the spectrum creating a trade-off when deciding to go with one alloy over the other. 6000 series aluminum has a lower strength-to-weight ratio, but is relatively easier to manufacture, allowing for more unique sizes and shapes. 7000 series has a higher strength-to-weight ratio providing a slightly lighter product, but is more difficult to manufacture limiting the ability to manufacture more unique sizes and shapes.
Manufacturers, at least in the US and Canada, didn't initially have a need to integrate 7000 series aluminum. Until recently, most everyday ULMWCs were made with 6000 series aluminum because there was nothing lighter and easier to manufacture. Titanium wheelchairs, which we will cover in length in our next blog, started coming to market in the late 1990s and early 2000s. Titanium wheelchairs pushed the ultra-lightweight wheelchair to the next level with regards to weight, and it's higher strength-to-weight ratio than 6000 series aluminum provided. The combination of increased competition from a new metal alloy and the economical reasoning associated with aluminum manual wheelchairs resulted in manufacturers investing in 7000 series aluminum ULMWCs.
While 7000 series aluminum is a lighter material, one of the specific manufacturing trade-offs is with welding. When you weld a 7000 series aluminum, you lose strength at the weld. In order to regain that strength, 7000 series aluminum needs to be heat treated after the welding process. This makes 7000 series aluminum more conducive for products that aren't variable and can be mass produced.
For these reasons, TiLite chooses to use 6000 series aluminum due to the strength-to-weight and manufacturing trade-off we discussed earlier. TiLite's rigid, ULMWCs start from a single piece of straight tubing. We cut, bend, miter and weld the tubing to build ULMWCs that are unique to each end user's measurements. Specific options like custom frame length at quarter inch increments, ergonomic seat options, and the ability to call out the overall frame length are just a few examples of what using 6000 series can achieve. What an excellent example of our Balanced Ride theme!
Ergonomic Seating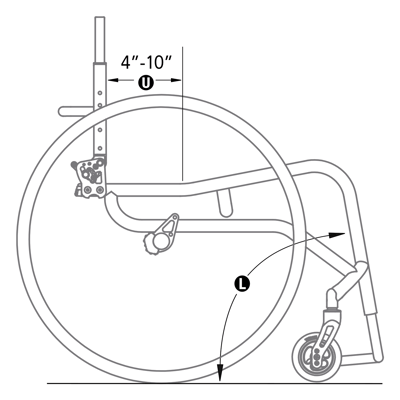 Overall Frame Length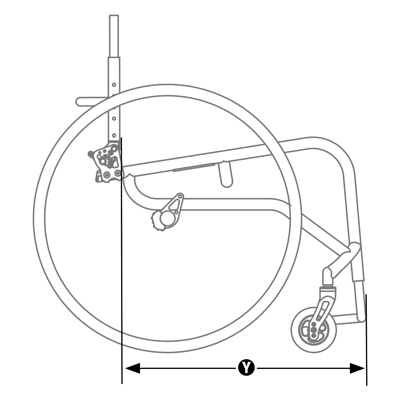 ---
Have any questions or thoughts? We would love to hear from you in the chat box below. Think someone else would be interested in learning about 6000 and 7000 series aluminum in ULMWCs. We would be grateful if you shared this blog.
Next in our Balanced Ride series we will focus on titanium and we are going to hear from Thomas Halka, a regional clinical education manager for Permobil who covers Texas and Louisiana. Thomas also happens to be an OT and worked at the Dallas VA as a seating therapist before joining Permobil. I can't wait to hear what he has to say! hope you all are excited as well.
---
Reference:
Stewart, H., & Watson, N. (2019). A Sociotechnical History of the Ultralightweight Wheelchair: A Vehicle of Social Change. Science, Technology, & Human Values, 45(6), 1195-1219. doi:10.1177/0162243919892558.
---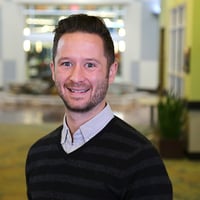 Curtis A. Merring, OTR, MOT
Director of Product Marketing, Manual Products
Mr. Merring received both his undergraduate psychology degree and masters in occupational therapy at the University of Pittsburgh. While at university he was involved in research on multiple studies dealing with psychosocial disorders, wheelchair seating, and neurological recovery of the upper extremity for stroke patients. As an occupational therapist and researcher he was responsible for treating and investigating spinal cord injury and stroke for about 9 years. This included being awarded multiple small grants and coordinating research projects between the clinic and local universities, as well as starting multiple seating clinics. Curtis has also worked as a Director of Therapy Services Skilled Nursing/Long Term Care setting. During his time as a director he developed a program called "Seating System Management in Skilled Nursing Facilities and Long Term Care", that was a continuing education course he taught to facilities in both Texas and California. Curtis has been working for Permobil for almost 3 years now and is currently Director of Product Marketing for Manual Products and works closely with product development and sales teams to bring to market new products for TiLite and SmartDrive.