More times than we would like to admit, when we think of wound development, our minds automatically think PRESSURE. That is not entirely wrong as pressure is one of the major factors in wound development. However, there are three extrinsic factors of wound development that must be understood in order to prevent a wound from developing or re-occurring.
The three extrinsic factors of wound development are:
Pressure

Shear

Microclimate

I will give a quick overview of each in today's blog, but I encourage you to use the links below for more details on each extrinsic factor and ways to combat them.
---
Pressure is the most well-known extrinsic factor of wound development. It is a very serious problem in the nursing home due to the limited mobility and skin changes of the elderly resident. The geriatric population in the nursing home:

Sits or lies down long periods of time
Has decreased mobility to make positioning changes
This is a recipe for disaster and will cause dreaded prolonged pressure. Prolonged pressure can be defined as:
Peak Pressures that are points under bony prominences that lead to areas of skin breakdown without the appropriate techniques or pressure relieving cushions.
Typical areas where pressure causes a wound:
---

Shear, on the other hand is probably the least known extrinsic factor as it is difficult to understand and is often misconceived to be friction. Friction is a factor when discussing shear but is only part of the issue.
Shear is defined as:
A combination of downward pressure AND friction.
Shear occurs at the deeper layers of tissue resulting in cell deformation and cell death and is one of the major causes of skin breakdown in sitting and occurs:
Shear is very dangerous as it usually gives no warning signs of skin breakdown unlike a wound caused by pressure, which starts with the reddening of the skin. Shear begins under the skin surface and is noticeable only after it is at a serious stage and has made its way to the surface of the skin. I call it the "silent" extrinsic factor for that reason.


---

The third extrinsic factor is better known but not taken into consideration as much as it should be in the prevention or healing of a wound. Microclimate is the third extrinsic factor and is defined as:
The climate of a very small or restricted area that differs from the climate of the surrounding area.
Microclimate usually occurs under a bony prominence where pressure is at its peak and heat build-up causes excessive sweat.

Microclimate is created due to:
Sitting on a seat surface that is not breathable, preventing ventilation due to a lack of appropriate airflow

Microclimate multiplies the effects of both pressure and friction. The effects of friction are five times greater when a microclimate is present. Microclimate must be addressed when considering the treatment and prevention of a wound.


---

We fight against these extrinsic factors in the following ways:


Pressure: with the geometry of the cushion through the contours
Shear: through GlideWear™ and in conjunction with the proper contours to maintain good pelvic alignment
Microclimate: at the seat surface through proper hygiene practices and by using products available on the market such as mesh liners or incontinent liners that can be added to the cushion to make them breathable and permeable to air and moisture
---
Please read the blogs in the wound care series to look at each of these factors more in depth and learn about some of our top products for purchase in your fight against wounds.
---
---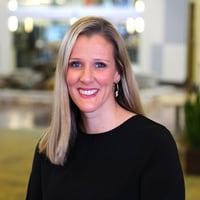 Ana Endsjo, MOTR/L, CLT
Clinical Education Manager LTC Division
Ana Endsjo has worked as an occupational therapist since 2001 in a variety of treatment settings. She has mainly worked with the geriatric population, dedicated to the betterment of the treatment of the elderly in LTC centers. Her focus has been on seating and positioning and contracture management of the nursing home resident. With this experience, her hope is to guide other therapists, rehab directors, nurses, and administrators through educational guides, blogs, webinars, and live courses in her role as Clinical Education Manager for the long term care division.