It was important for us as therapists to be able to identify the common areas of skin breakdown due to prolonged pressure from last week's blog on "What is Prolonged Pressure?". Now that we identified what parts of our bodies are susceptible to skin breakdown, we can better understand how to alleviate pressure off those areas by using the principles of immersion or offloading or a combination of the two.
---
When I first started in LTC and would receive a nursing referral for a new cushion due to a wound, I had NO idea what to look for. I looked online at the hundreds of choices out there, completely overwhelmed. WHO has the time to read through all those descriptions with today's productivity requirements? And often times, I didn't understand the positioning principles behind most of the cushions and the seating professionals were speaking a language that I didn't understand just yet.
So today my goal is to help you to understand two very simple principles when looking for a skin protection and wound healing cushion: IMMERSION and OFFLOADING.
---
IMMERSION
IMMERSION is when a cushion conforms to the person's curvature by "sinking the body in", taking its shape and alleviating the bony prominences from that unwanted peak pressure in order to maximize pressure distribution. Think of it like an Easter egg in a lot of fake grass in a basket. If you have just a couple strands of grass, the egg at its apex will rub against that coarse basket and can break. But if we IMMERSE the egg in a lot of that fake grass and let the egg "sink into" it, then it is safe and no breakdown can occur.
---
OFFLOADING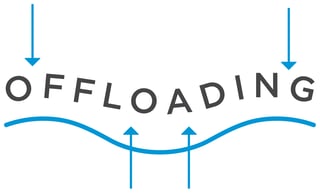 OFFLOADING is the principle of taking pressure off of a small surface area and loading it onto a greater surface area that can withstand more pressure to prevent that unwanted skin breakdown.


---

Offloading occurs by adding contours to the cushion that help align the pelvis and lower extremities (LE) for optimal postural alignment. Offloading loads pressure onto a larger, stronger surface area that can stand up against that prolonged pressure. Contours that you want to ensure your cushion has to offload maximally are: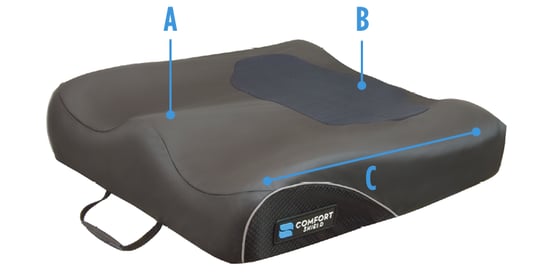 (A) Medial abductors: align the LEs and prevent adduction and internal rotation for maximal femoral loading

(B) A deep posterior pelvic well: offloads and suspends the ITs, sacrum and coccyx and loads the femurs

(C) Lateral tapered adductors: align the LEs and prevent abduction and external rotation for maximal femoral loading
And then there are the MacDaddy cushions that are capable of doing both! These are cushions that will immerse the pelvis AND has that added contour to offload the ITs, sacrum, and coccyx and load the femurs.
View the cushions below for our skin protection cushions that are great to treat stage I-IV wounds, utilizing the above principals to fight against pressure!

See you next week when I begin the discussion on SHEAR, the second extrinsic factor in wound development!
---
---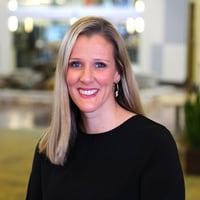 Ana Endsjo, MOTR/L, CLT
Clinical Education Manager LTC Division
Ana Endsjo has worked as an occupational therapist since 2001 in a variety of treatment settings. She has mainly worked with the geriatric population, dedicated to the betterment of the treatment of the elderly in LTC centers. Her focus has been on seating and positioning and contracture management of the nursing home resident. With this experience, her hope is to guide other therapists, rehab directors, nurses, and administrators through educational guides, blogs, webinars, and live courses in her role as Clinical Education Manager for the long term care division.