We talked about the prevention of wounds in last week's blog and the importance of trying to prevent it before it happens. But sometimes the development of the wound just can't be helped due to multiple factors that are out of our hands.
So we have to educate ourselves on the causes of wounds to be able to fully understand what we are up against and how to fight them the best we possibly can.


---

Causes of wounds are separated into two classes: intrinsic and extrinsic factors.

INTRINSIC FACTORS are changes happening in the resident's body that we as therapist cannot fight alone. We have to take an interdisciplinary team (IDT) approach and discuss these issues at care plans, morning meetings, and quality assurance meetings. The physician, nursing staff, nutrition department, dietician, pharmacist, therapist, family and resident have to collaborate to make a change to reduce the effects of intrinsic factors on wound development. Here is a list of some intrinsic factors that can cause a wound:
Frail skin due to age related changes

Poor nutrition

Impaired sensation

Postural deformities

Medical conditions affecting blood flow

Limited alertness

Urinary & fecal incontinence

Limited mobility

Obesity

Being underweight

Smoking

Tone & muscle spasms




---

EXTRINSIC FACTORS are caused by the environment, and/or seating surface and we as therapists, can tackle them through appropriate cushion selection, supportive backs and correctly fitting wheelchair components. We then educate staff and family on the changes made to the wheelchair system to promote optimal sitting postures that aid in wound healing and prevent the skin from re-injury after the healing has occurred. The extrinsic factors are:
Remember, we as therapists play a KEY ROLE in the treatment of wounds through proper wheelchair positioning. HOWEVER, we must fully understand what we are up against! See you next week when I go into more detail about what extrinsic factors are and tips on how to fight them through the selection of appropriate cushions.
---
---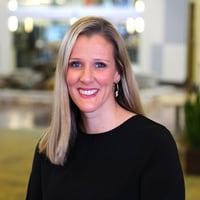 Ana Endsjo, MOTR/L, CLT
Clinical Education Manager LTC Division
Ana Endsjo has worked as an occupational therapist since 2001 in a variety of treatment settings. She has mainly worked with the geriatric population, dedicated to the betterment of the treatment of the elderly in LTC centers. Her focus has been on seating and positioning and contracture management of the nursing home resident. With this experience, her hope is to guide other therapists, rehab directors, nurses, and administrators through educational guides, blogs, webinars, and live courses in her role as Clinical Education Manager for the long term care division.