This blog is part of our Permobil + LUCI series
that
highligh
ts
Permobil's exclusive partnership with LUCI within Veteran Affairs rehabilitation clinics
,
as well as Permobil's ongoing commitment to the VA.
See part 1 and part 2.
---
We continue our conversation with those in the Permobil family who have a unique relationship with the VA. Today we have Amberly Schmuecker and Thomas Halka. Both clinicians by background who prior to joining Permobil worked within the VA system.
Amberly is a physical therapist and worked at the Long Beach VA Spinal Cord Injury & Disorders Center prior to joining Permobil in 2016. She is currently the Territory Sales Manager for the San Diego VA.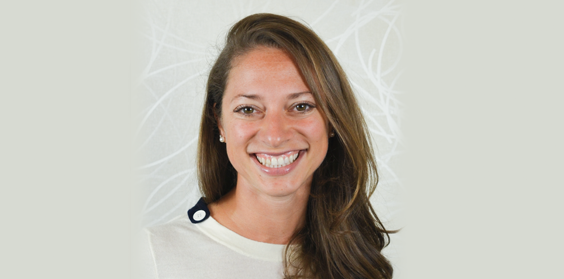 Thomas is an occupational therapist and worked at the Dallas VA Spinal Cord Injury & Disorders Center prior to joining Permobil in 2019. As a Regional Clinical Education Manager for Permobil, he currently works with multiple VAs in Texas, Louisiana, and Oklahoma.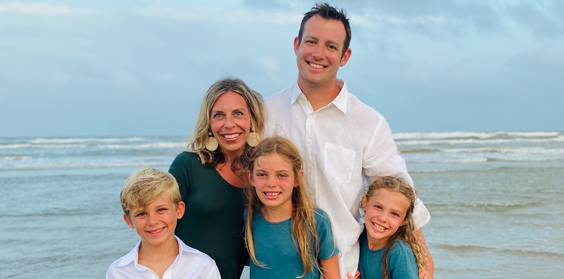 Given their experiences, Amberly and Thomas have a unique awareness of the complex rehab technology (CRT) provision process within the VA that continues to inform their interactions with clinicians and veterans alike. According to Amberly, "The VA is committed to giving Veterans the best care possible and providing them with whatever means necessary to reach their goals…they are willing to push boundaries across all aspects of care based on what the veteran truly wants and needs." Likewise, Thomas emphasized the opportunity to work in a truly outcomes-based setting. While working in the VA, "I had the opportunity to fit and follow up with every [piece of] CRT that I recommended. Having this opportunity, aside from being best practice, provided the veterans with the best outcomes, as I was able to ensure proper fit and training."
They both use these experiences of "best practice" to inform what they now do, both within and outside of the VA. According to Thomas, "Now with my role at Permobil, I can fall back on my past experiences as I encourage other clinicians to follow-up on their recommendations" and strive for best practice. Amberly identified parallels between the VA and Permobil including innovation and willingness to push traditional boundaries to meet individual needs, "This philosophy of going above and beyond for my patients, and now my wheelchair users, is something that has stuck with me for sure."
When asked to choose one word that describes Permobil's relationship to the VA and veterans, the words service and commitment were shared. According to Thomas, service came to mind, "Because this is the mindset of the Permobil sales managers…their dedication is second to no one and they take pride in ensuring that veterans have the best care. Whether driving to a veteran's house for an evaluation or addressing an urgent service repair…they exemplify excellent service and dedication." According to Amberly, Permobil is, "Committed to providing innovative, functional, and dependable products; committed to getting it right and seeing the products through from evaluation to delivery and throughout the product lifespan; [and] committed to educating VA staff so that they can better serve."
Thank you to Amberly and Thomas for sharing their experience and perspectives. And thanks to you for joining us in learning more about Permobil's unmatched relationship with the VA. Now that we've shared our story, we would love to hear yours. If you are a veteran or a therapist working with veterans interested in sharing your story, please do so here.
Learn more about Permobil's commitment to the VA here.
Contact your Permobil representative today.
---
---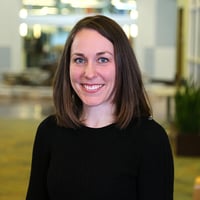 Angela Regier, OTD, OTR/L, ATP/SMS
Senior Portfolio Marketing Manager, Power Products
Angela Regier received both her undergraduate health sciences degree and Doctor of Occupational Therapy from Creighton University and is a RESNA-certified Assistive Technology Professional (ATP) and Seating and Mobility Specialist (SMS). She has focused her career on neurorehabilitation, both inpatient and outpatient settings, specializing in wheelchair seating and mobility. She has published and speaks on the topic of seating and mobility for acquired brain injury and spinal cord injury. She is passionate about the importance of clinicians being actively involved in the provision of complex rehab technologies in order to maximize independent mobility and functional outcomes. Angela joined Permobil in 2017 as a Clinical Education Manager in the western region and is currently the Senior Portfolio Marketing Manager for Power Products, working closely with product management and the sales team to bring new products to market.