This is the 3rd and final blog in our series on cushion considerations. Check out the 1st blog and 2nd blog. Check out our Wheelchair Seating and Positioning Guide for more information about wheelchair seating.
---
As we determine the appropriate method of pressure redistribution and cushion material, we must be aware of and consider how to address any postural abnormalities that may be present. Everyone is unique and has distinctive shapes and angles. Examples of asymmetrical postures at the pelvis include:
Pelvic tilt

Pelvic obliquity

Pelvic rotation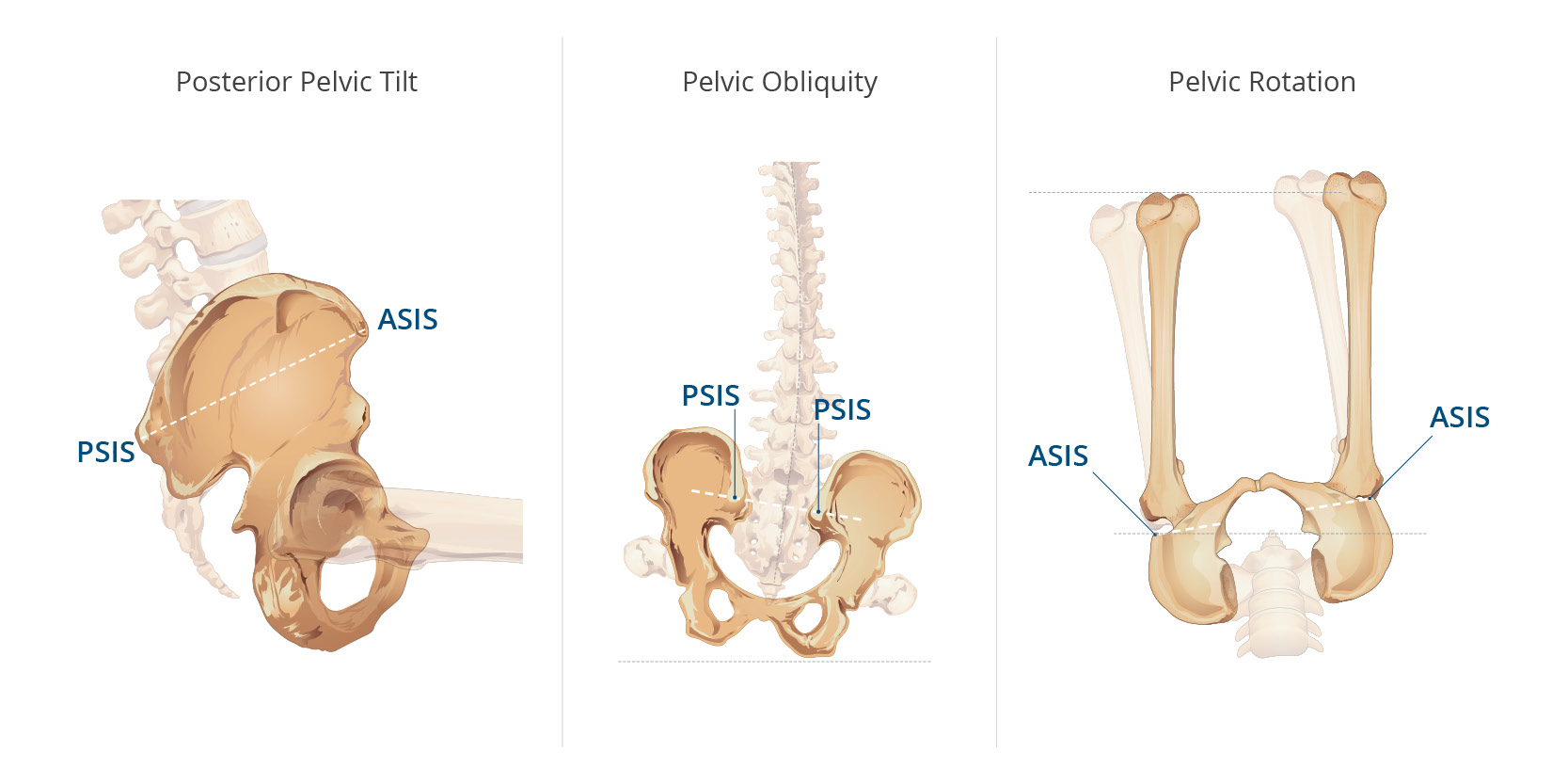 When postural asymmetries are present, it can be a challenge to find the most appropriate cushion solution. We must determine the method of pressure distribution, the cushion material, and what shape of cushion will provide the postural support required while also determining how the abnormal posture will be accommodated for or corrected.
Shape
There are two primary geometries to cushions: Linear/Planar and Pre-Contoured.
Linear
A linear/planar cushion refers to a cushion that is flat when not loaded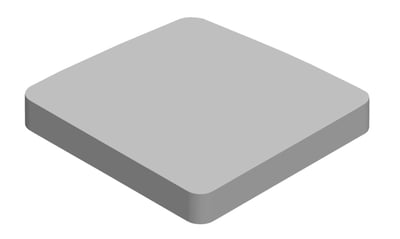 Pre-Contoured
A pre-contoured cushion is made up of various geometric components which may include:
Lateral thigh support

Medial knee support

A pelvic well

Anti-Thrust or Wedge
---
Accommodate or Correct?
When you have a client with an asymmetrical posture, an evaluation should be conducted to determine whether the posture is reducible or non-reducible, as this helps determine if the posture can be corrected or if it needs to be accommodated.
Reducible: means the posture can be adjusted to a better position, towards neutral alignment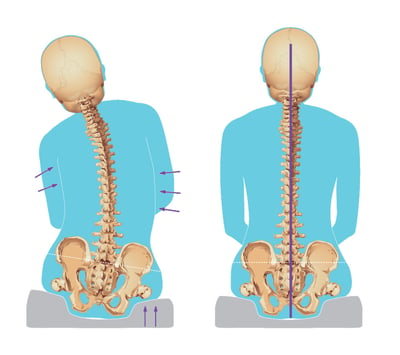 Non-reducible: means the individual is stuck in the position and has the potential to get worse.
When a posture is reducible, a product should be selected that can correct the posture. For example, if a client has an obliquity or uneven pelvis, raising up the cushion on the low side of the pelvis can result in evening the pelvic position or "correcting" the posture.
When a posture in non-reducible, a product should be selected that can accommodate the posture and provide the most even pressure distribution possible. In the case of a non-reducible pelvic obliquity, raising up the cushion on the high side of the pelvis results in more contact with the cushion surface, accommodating for the obliquity and providing more even pressure distribution.
---
The ROHO® Hybrid Select cushion offers superior seating with hybrid positioning through a pre-contoured foam base. The pelvic loading area, gluteal ridge, and lateral thigh and medial knee support aid in alignment of the pelvis and lower extremities. The ROHO® overlay and IT insert with the ISOFLO® Memory Control provides the ability to correct or accommodate postural asymmetries of up to 1". The client can be positioned to address their postural asymmetry, and the air can be locked into place (left side, right side, and IT pad) for postural alignment and added stability. The ISOFLO® memory control also allows for fine tuning of positioning based on an individual's needs, on day one and as needs change over time.

---
Thank you for following along with this short blog series on cushion considerations. Have cushion questions? Post your question in the comment section below.
---
---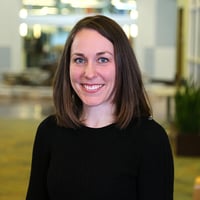 Angela Regier, OTD, OTR/L, ATP/SMS
Clinical Education Manager ‑ Western Region
Angela Regier, OTD, OTR/L, ATP received her doctorate of occupational therapy from Creighton University in 2007 and is a RESNA-certified assistive technology professional. Regier joined Permobil in 2017 as a Clinical Education Manager for the western region. Prior to joining Permobil, Regier was at Craig Hospital in Englewood, Colorado where her career focused on inpatient and outpatient spinal cord injury rehabilitation. Prior to leaving Craig Hospital, she was supervisor of the Wheelchair Seating and Mobility Clinic where she provided comprehensive seating and mobility interventions for individuals with acquired brain and spinal cord injury. Regier has published and speaks on the topic of seating and mobility for acquired brain injury and spinal cord injury. She has also served as an adjunct faculty for the Creighton University Entry-Level Distance OTD Program (Regis) in Denver, Colorado.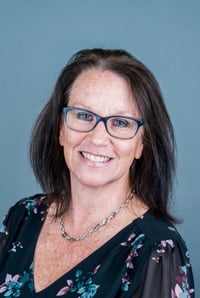 Brenlee Mogul-Rotman, OT, ATP/SMS
National Clinical Education Manager - Canada
Brenlee is an occupational therapist and ATP/SMS (Assistive Technology Professional/Seating & Mobility Specialist). Brenlee has been practicing for 30 years. For the past 22 years, she has owned and operated a private practice in the Toronto, Ontario, Canada area. She has also worked on a part time basis as the ROHO Clinical Consultant in Canada for the past 15 years. Brenlee joined the Permobil Canada team in September 2016 as the National Clinical Education Manager. Brenlee is a member of the Ontario Society of Occupational Therapists, College of Occupational Therapists of Ontario. She spent 6 years on the RESNA Professional Standards Board and is a current Board Member with the Canadian Spinal Research Organization.