This is the 2nd blog in our series on cushion considerations. Check out the 1st blog and our Wheelchair Seating and Positioning Guide for more information about wheelchair seating.
---
It is important to understand the available mediums when choosing a cushion. No matter the geometry, the quality of the medium will affect the application of the cushion. Each material or medium has benefits and considerations. The mediums or materials commonly used in cushion fabrication include:
Foam

Air

Honeycomb material

Gel/fluid inserts or

Combinations of the materials
Each medium has different properties, making them lighter or heavier, which can impact the client's ability to self-propel or the caregiver's ability to push the client in a manual wheelchair. The efficiency of lifting the seating system to and from a vehicle will be affected by the weight of the products.
Each medium also has different qualities that make them more or less supportive, which impacts how long a patient can sit in their wheelchair, their ease of transfers, pelvic posture, and stability in sitting and during functional tasks.
Each medium, depending on the geometry and design of the cushion, will allow for immersion and envelopment or offloading/redirecting. The method of redistribution along with the chosen material will impact the skin and soft tissue integrity, comfort of the client in sitting and overall sitting tolerance and functional ability.
We often see combinations of mediums. This commonly includes a foam base with air, fluid, or gel on top of the foam. Using a foam base assists in providing a more stable base of support that can affect transfers, sitting stability, and ability to function in the seated position. Using a more immersive medium on top of the foam base, for example air, allows for enhanced skin and tissue protection through redistribution and equalization of pressures, shock absorption, shear/friction reduction, and enhanced comfort for the client. The contours and design of the foam base adds to postural stability and the immersive medium can assist with correction or accommodation of postural deformities, more on this in 3rd blog of this series.
The NEW ROHO® Hybrid Select is an ergonomically pre-contoured design made of a combination of foam and air. This hybrid cushion has positioning capabilities utilizing an ISOFLO® Memory Control with two sections: the overlay (separated into left and right compartments) and removable IT air insert which allows for optional off-loading capabilities. The Hybrid Select also has a uniquely shaped pre-contoured foam base made of high resiliency (HR) foam with deep leg troughs and a cut out to provide relief to the coccyx/tailbone. They Hybrid Select cushion provides unique lateral stability and proven skin protection. With Hybrid Select, experience truly functional stability combined with proven skin and soft tissue protection that he ROHO® Dry Flotation technology provides. The contoured design of the Hybrid Select allows the pelvis to be immersed in air, which shapes to and moves with you. This protects skin and soft tissues, while the foam leg troughs offer support and lateral stability.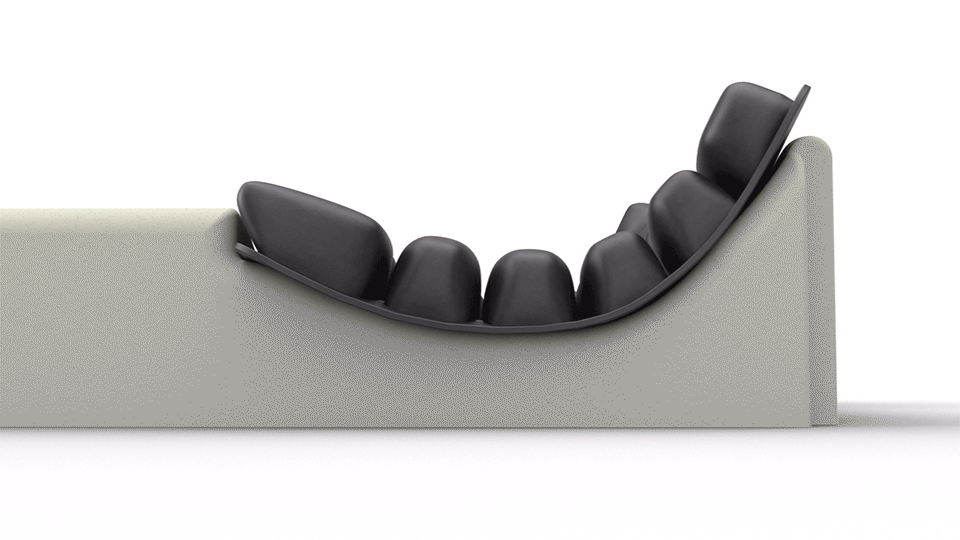 Remember the most important clinical consideration is the functional and postural needs and goals of the client, based on the clinical assessment.
Join us next time in our cushion considerations blog series as we discuss cushion shape and options for addressing postural asymmetry.
---
---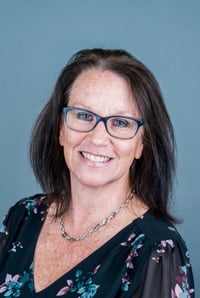 Brenlee Mogul-Rotman, OT, ATP/SMS
National Clinical Education Manager - Canada
Brenlee is an occupational therapist and ATP/SMS (Assistive Technology Professional/Seating & Mobility Specialist). Brenlee has been practicing for 30 years. For the past 22 years, she has owned and operated a private practice in the Toronto, Ontario, Canada area. She has also worked on a part time basis as the ROHO Clinical Consultant in Canada for the past 15 years. Brenlee joined the Permobil Canada team in September 2016 as the National Clinical Education Manager. Brenlee is a member of the Ontario Society of Occupational Therapists, College of Occupational Therapists of Ontario. She spent 6 years on the RESNA Professional Standards Board and is a current Board Member with the Canadian Spinal Research Organization.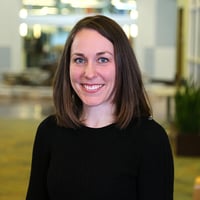 Angela Regier, OTD, OTR/L, ATP/SMS
Clinical Education Manager ‑ Western Region
Angela Regier, OTD, OTR/L, ATP received her doctorate of occupational therapy from Creighton University in 2007 and is a RESNA-certified assistive technology professional. Regier joined Permobil in 2017 as a Clinical Education Manager for the western region. Prior to joining Permobil, Regier was at Craig Hospital in Englewood, Colorado where her career focused on inpatient and outpatient spinal cord injury rehabilitation. Prior to leaving Craig Hospital, she was supervisor of the Wheelchair Seating and Mobility Clinic where she provided comprehensive seating and mobility interventions for individuals with acquired brain and spinal cord injury. Regier has published and speaks on the topic of seating and mobility for acquired brain injury and spinal cord injury. She has also served as an adjunct faculty for the Creighton University Entry-Level Distance OTD Program (Regis) in Denver, Colorado.