Last blog post we discussed how there are 2 different categories of equipment that have distinct requirements and criteria: Durable Medical Equipment (DME), and Complex Rehabilitation Technology (CRT). Today we will look more closely at the more advanced type of equipment, CRT.
CRT products are significantly different from standard DME. The list below will help define the difference in the broad range of CRT products AND services:
Products
Medically necessary, individually configured manual and power wheelchairs, adaptive seating systems, alternative positioning systems, and other mobility devices
Require evaluation, fitting, configuration, adjustment, or programming
Designed to meet specific and unique medical, physical, and functional needs of individuals with the primary diagnosis resulting from a congenital disorder, progressive or degenerative neuromuscular disease, or from certain types of injury or trauma
Services
Requires more knowledgeable, skilled, and experienced professionals
Requires specialized evaluations, measurements, trials, fittings, training and education, and ongoing modifications
CRT companies must comply with more rigorous quality standards under Medicare
*A good relationship with a quality CRT company and a knowledgeable ATP is critical to improving your confidence and efficacy in prescribing and obtaining CRT equipment.
---
Who might be an appropriate user for CRT mobility equipment?
A primary diagnosis resulting from a congenital disorder, progressive or degenerative neuromuscular disease, or from certain types of injury or trauma may be a place to start thinking CRT, but do not limit yourself to those diagnoses.
A seating evaluation will define if there is need for CRT equipment, and the list below can help you identify the type of user appropriate for CRT equipment.
Uses a wheelchair as primary mobility every day
Sits in the wheelchair for long periods of time
Has limitations in sitting balance
Needs specific dimensions to maintain posture and optimize function
At risk for/has current postural deformities
Has pain in sitting
Needs specific support, configuration, and/or adjustments to maintain posture, protect skin, and maximize function
Propels on varied surfaces/terrain indoors and outdoors
Has tonal abnormalities that interfere with positioning/mobility
Has a progressive condition
**If you provide a DME wheelchair, are you limited DME cushions and back supports?
*Knowing whether your client will be a short-term/part-time or long-term/full-time wheelchair user, will help you identify whether they will require DME or CRT equipment.
---
Team Effort
Medicare requirements for the provision of CRT equipment are significantly more stringent and require the following:
MD* has a face-to-face exam and documents the need for a mobility device
MD* writes order for MWC, PMD, and/or wheelchair seating
MD* writes referral for wheelchair evaluation or signs PT/OT POC
OT/PT performs clinical evaluation
ATP performs technology assessment and equipment trials with PT/OT
PT/OT writes clinical documentation
MD* signs PT/OT documentation
Supplier/ATP submits paperwork to insurance
ATP and/or PT/OT deliver, fit, and provide training for equipment
*Could also be a NP, PA, or CNS
---
Although the process may seem daunting, it's a team effort! When everyone does their part, the process goes smoothly, and the effort is shared. As therapists we are trained to be patient advocates. If you see a client who is in DME equipment but could benefit from CRT equipment, contact your preferred experienced provider and start the process. It's all worth it when the outcome is increased independence and function. To learn more about the fundamentals of wheeled mobility check out our guide Wheeled Mobility 101.
---
---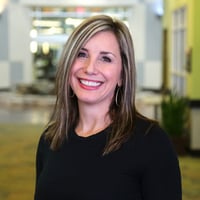 Stacey Mullis, OTR/ATP
Director of Clinical Marketing
Stacey serves as Director of Clinical Marketing for Permobil. A practicing OTR for over 20 years, she has experience in school-based pediatrics, inpatient rehabilitation, long term care, and home health. With her interest in wheelchair seating and positioning, Stacey engaged the challenges of providing appropriate seating in various clinical settings. She now uses this experience to develop programs and resources to educate clinicians on the principles of seating and wheeled mobility. She is passionate about equipping clinicians and through her previous role as Director of Clinical Education with Comfort Company and now with Permobil she has taught nationally and internationally to increase therapist capacity in this specialty area. Mullis graduated from Western University in London, Ontario, Canada with a BA Linguistics and BSc Occupational Therapy. She is a member of the NCOTA, CTF Executive Board, NRRTs, RESNA, and AOTA.