There are a few misconceptions that seem to persist in the world of wheelchair seating and positioning. We've talked in the past about the elevating legrest misconception. Today we are taking a closer look at the misconceptions having to do with a wedge style cushion.
---
Will a wedge cushion keep my client from sliding out of the wheelchair?
NO!
Sometimes a wedge cushion can make the problem worse. Here is what a wedge cushion actually does:
Closes seat-to-back angle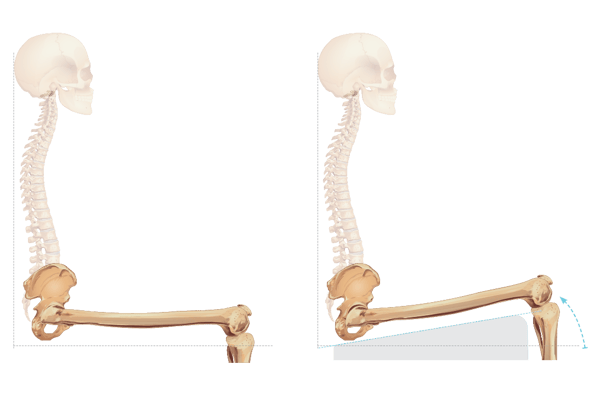 ---
Pulls on tightened hamstring muscles, resulting in a posterior pelvic tilt and sliding forward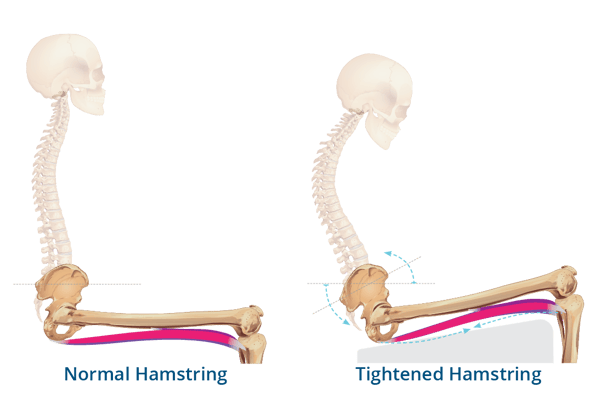 ---
Increases the risk of pressure injury development due to peak pressures on the ITs, sacrum, and coccyx that now rest directly on the incline of the wedge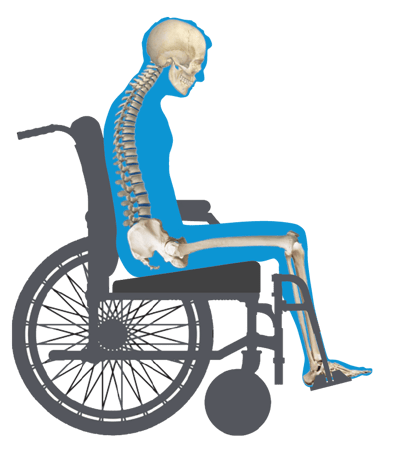 What do I need to know about using a wedge cushion appropriately?
Since a wedge closes seat-to-back angle (STBA), it should not be used for:

Someone who cannot tolerate a 90° or less STBA.
Someone with tightened hamstrings.
A wedge would be better for use with:
Someone with the goal of reducing extensor tone
Someone with full ROM at the hips and knees
Someone with long LEs to increase STFH
* A wedge cushion is not the solution to sliding forward. Be a detective and find out WHY the patient is sliding forward, and this will lead you to the appropriate solution!
---
Join us next week as we look at problems with sliding out of the wheelchair. In the meantime, our digital wheelchair seating and positioning can be found here.
---
---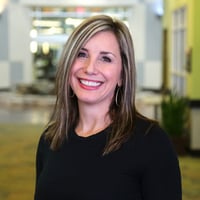 Stacey Mullis, OTR/ATP
Director of Clinical Marketing
Stacey serves as Director of Clinical Marketing for Permobil. A practicing OTR for over 20 years, she has experience in school-based pediatrics, inpatient rehabilitation, long term care, and home health. With her interest in wheelchair seating and positioning, Stacey engaged the challenges of providing appropriate seating in various clinical settings. She now uses this experience to develop programs and resources to educate clinicians on the principles of seating and wheeled mobility. She is passionate about equipping clinicians and through her previous role as Director of Clinical Education with Comfort Company and now with Permobil she has taught nationally and internationally to increase therapist capacity in this specialty area. Mullis graduated from Western University in London, Ontario, Canada with a BA Linguistics and BSc Occupational Therapy. She is a member of the NCOTA, CTF Executive Board, NRRTs, RESNA, and AOTA.