Part 1 in our series about Power Assist Devices.
---
We live in a busy world, and everyone is racing to get from one place to another. People who use manual wheelchairs push their wheelchairs 2000-3000 times per day on average in order to check off all the items on their to do lists. Propulsion isn't the only issue though. Many manual wheelchair users over use their joints and muscles in their arms due to propulsion, transfers, and overhead reaching. The Paralyzed Veterans of America Clinical Practice guidelines tells us that nearly 75% of manual wheelchair users experience shoulder pain. And as a clinician who worked in seating and mobility for 9 years prior to working for Permobil, my clinical experience supports this claim.
---
Not Just a Propulsion Issue
In general, we tend to think about wheelchair propulsion primarily when addressing upper extremity issues for those who use a manual wheelchair full time. However, other activities such as overhead reaching and transfers can also negatively affect upper extremity health over time. When a person is sitting in a manual wheelchair, the individual is at an inherent disadvantage because of their position relative to rest of the environment. A good example of this is a countertop. For those who are in a standing position, the shoulder barely has to flex to reach something on the counter. If someone is in a seated position, the individual has to perform more shoulder flexion more often to accomplish the same task. Shoulder flexion greater than 60 to 90 degrees puts an individual at a higher risk for shoulder impingement issues. This may be further impacted by postural instability or asymmetries that are a result of lack of trunk control or limited postural support from their seating.

The number of transfers performed throughout the day and how this affects the shoulders should also be considered. Transferring from the chair to the bed, toilet, shower, and car occurs multiple times throughout the day. These movements from one surface to the other, whether someone has full control of their arms or not, closes a gap in our shoulder (i.e. glenohumeral joint) where important rotator cuff tendons and muscles are located. The cumulative effect of propulsion, reaching, and transfers tends to lead to imbalances in the shoulders throughout the lifetime of the individual using a manual wheelchair.
Our current medical model and funding systems are mostly based on reacting to complications versus preventing them. However, available evidence and clinical experience show us that there is a need for proactive upper extremity preservation. One way of addressing this is to decrease the demands manual wheelchair propulsion puts on the shoulder by implementing a power assist device. Initial research on power assist devices told us that in certain situations, such as carpet, ramps, or curb cuts, manual wheelchair users have increased perceived exertion levels and could benefit from power assist devices (Algood, 2005). This is probably a more obvious observation for most of us and we should take this one step further. Remember we just talked about all the other functional tasks that impact the shoulder for those who use manual wheelchairs. If we want to proactively prevent issues with manual wheelchair users' upper extremity function, our goal is to decrease activity demand somewhere. Given the availability of power assist technology, why not start with propulsion?
---
Moving from Reactive to Proactive
In our day-to-day activities, it is very easy for all of use to fall into a reactive versus a proactive approach. As stated earlier, our systems are set up this way. Clinicians are held to high productivity standards within the clinics making it difficult to change how we work and approach problems like this. People who use manual wheelchairs are a part of a larger healthcare system that was built on treating the symptom instead of preventing it from occurring. Current research supports this claim. When we look at two research studies (McGlynn et al., 2003 & Mangione et al., 2007) examining the provision of optimal care by physicians, 55% of the time adults received "appropriate care" and 46% of the time children received "indicated" care. It takes a long time for care that is considered best practice to reach everyone, and many times in regard to mobility it has to be the clinician, ATP, and user that drive this change.
This is the approach that is currently taken with upper extremity preservation and the application of power assist devices. We tend to focus on environmental specific applications, perceived social norms, and insurance reimbursement trends instead of considering the cumulative effect of upper extremity demand for those that use a manual wheelchair. Many times I hear the statement, "Power assist should be considered when it's needed", but shouldn't it be "Power assist should be implemented so it's never needed?"
---
---
References:
Paralyzed Veterans of America Consortium for Spinal Cord Medicine. (2005). Preservation of upper limb function following spinal cord injury: a clinical practice guideline for health-care professionals. The Journal of Spinal Cord Medicine, 28(5), 434.
McGlynn, E. A., Asch, S. M., Adams, J., Keesey, J., Hicks, J., DeCristofaro, A., & Kerr, E. A. (2003). Quality of Health Care Delivered to Adults in the United States. New England Journal of Medicine,349(19), 1866-1868. doi:10.1056/nejm200311063491916.
Mangione-Smith, R., Decristofaro, A. H., Setodji, C. M., Keesey, J., Klein, D. J., Adams, J. L., . . . Mcglynn, E. A. (2007). The Quality of Ambulatory Care Delivered to Children in the United States. New England Journal of Medicine,357(15), 1515-1523. doi:10.1056/nejmsa064637.
---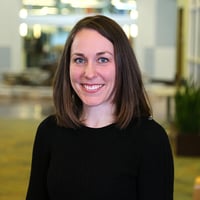 Angela Regier, OTD, OTR/L, ATP/SMS
Clinical Education Manager ‑ Western Region
Angela Regier, OTD, OTR/L, ATP received her doctorate of occupational therapy from Creighton University in 2007 and is a RESNA-certified assistive technology professional. Regier joined Permobil in 2017 as a Clinical Education Manager for the western region. Prior to joining Permobil, Regier was at Craig Hospital in Englewood, Colorado where her career focused on inpatient and outpatient spinal cord injury rehabilitation. Prior to leaving Craig Hospital, she was supervisor of the Wheelchair Seating and Mobility Clinic where she provided comprehensive seating and mobility interventions for individuals with acquired brain and spinal cord injury. Regier has published and speaks on the topic of seating and mobility for acquired brain injury and spinal cord injury. She has also served as an adjunct faculty for the Creighton University Entry-Level Distance OTD Program (Regis) in Denver, Colorado.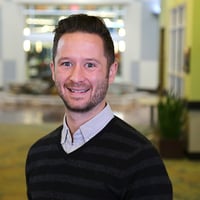 Curtis A. Merring, ORT, MOT
Director of Market Development, Manual Products
Curtis A. Merring, OTR, MOT received both his undergraduate psychology degree and masters in occupational therapy at the University of Pittsburgh. While at university he was involved in research on multiple studies dealing with psychosocial disorders, wheelchair seating, and neurological recovery of the upper extremity for stroke patients. As an occupational therapist and researcher for the past 9 years he was responsible for treating and investigating spinal cord injury and stroke. This included being awarded multiple small grants and coordinating research projects between the clinic and local universities. Curtis has also worked as a Director of Therapy Services in the geriatric setting including opening and managing rehabilitation departments at multiple locations. During his time as a director he developed a program called "Seating System Management in Skilled Nursing Facilities and Long Term Care", that was a continuing education course he taught to facilities in both Texas and California. The goal of the course was to improve the seating systems of a very underserved population. Curtis is currently the Director of Market Development, Manual Products.