Part 3 in our Smart Evaluation App blog series. See Part 1 and Part 2.
---
The Smart Evaluation app is a one stop resource for the therapist or ATP when considering power assist for a client. Once you sign in, you will have 4 Sections to choose from:
| | |
| --- | --- |
| Section 1: | Device Overview |
| Section 2: | Videos |
| Section 3: | Clinical Tools |
| Section 4: | FAQs |

Today we're moving on to the third section: Clinical Tools.
---
Section 3: Clinical Tools
Last week we went through Pairing and Connecting the SmartDrive Evaluation App (SEA). Section 1 of the App is all about getting comfortable with how SmartDrive works, the "how to" section if you will. The Video options in Section 2 supplement the training by further answering questions that may come up during the training. They are a quick resource when you need immediate answers. This week we are ready to look at the Clinical Tools Section of the App. This Section is comprised of three main areas:
SmartDrive Evaluation

Past Evaluations

SmartDrive Trial only
---
SmartDrive Evaluation
This is where a clinician will gather subjective and objective data to be used for a letter of medical necessity (LMN) or justification for power assist. This function walks the therapist or ATP through the following steps to ensure a thorough and consistent evaluation process. By using a consistent process and gathering both subjective and objective data the payor source will get a clear picture of the user's status and why SmartDrive is required for optimal function.
Questionnaire
This is the subjective part of the evaluation and provides data on the client's experience with their current manual mobility. It asks questions related to pain, fatigue, and function/independence that will paint a picture of their daily experience with their current mobility system.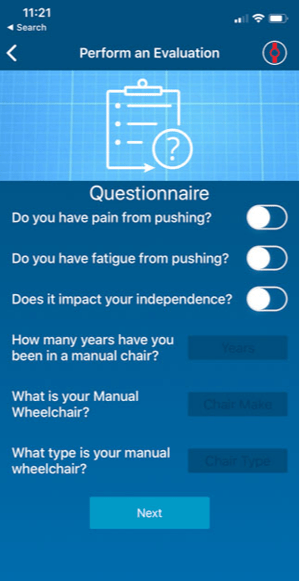 SmartDrive Training




This part of the evaluation process walks the clinician and client through how to use SmartDrive. This is a fantastic tool for therapists who are newer to SmartDrive and want to ensure their clients can learn to safely use the device. It provides a step by step standardized approach to training clients giving the therapist peace of mind that their client will be adequately trained to safely trial the device.




Powering SmartDrive

Powering PushTracker

Tap Gesture

Starting & Setting Speed

Stopping

Steering

Turning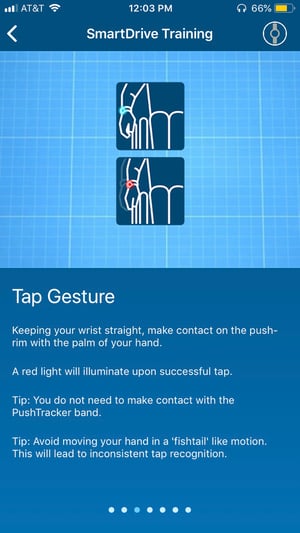 Trial Set-Up


The trial is where the evaluation happens and where the objective data is gathered. Generally, the clinician will determine a wheelchair course that the client will go through first with SmartDrive then again using their existing manual mobility without SmartDrive. It is recommended that the course be at minimum 100 yards, be at least a few minutes in duration, and include a ramp and various terrains. The App will measure pushes, time, coast time, speed, and distance traveled. This will then be objective data that the clinician can use to show the effectiveness of SmartDrive on the user's mobility. And to keep things simple, when the trial is complete the data is put directly in an email format and can be sent immediately from the app to the therapist. The following bullets are the steps the clinician will walk through in this section of the App:


Asks the clinician what the trial will be like (i.e. flat surfaces, ramps, inclines, other)

Allows for the adjustment of SD parameters before starting the trial

Measures pushes, time, coast time (time SD on/pushes), speed, and distance traveled

Phase 1: With SmartDrive

Phase 2: Without SmartDrive

Trial Complete

Summary and Email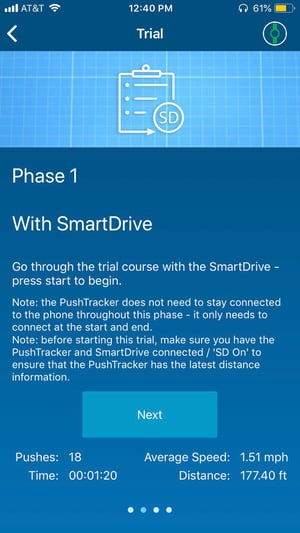 ---
View Past Evaluations
This tab takes you to where your previous evaluations are saved. The App will store all previous evaluations which can be useful when documenting on a client. There is no need to search through emails, the results are all in one place.


Begin a SmartDrive Trial
There may be cases when the clinician doesn't want to go through the entire SmartDrive Evaluation sequence outlined above. Maybe he has already gathered the questionnaire data or has already gone through the training and only wants to do the Trial. This section allows the clinician to go through a trial set up alone vs. doing the entire evaluation.

Translating Results of the Trial to Justification for SmartDrive
Just like with any seating or wheeled mobility equipment, documentation is key for justification. And the clearer and more specific that documentation is, the easier it is for a reviewer to make the best decision. The Smart Eval app provides subjective and objective data that can be included to strengthen a therapist's justification for power assist. When justifying power assist, it's important to include the following:
Why is staying in manual mobility better for the end user than Group 2 power?

The need for individualized positioning components in an optimally configured manual wheelchair to provide stability and function for daily tasks- subjective data from the questionnaire of the SmartDrive evaluation can be included here.

Include physical impairments or risk of repetitive strain injury that justify the need for power assist- include subjective data from the SmartDrive Evaluation here.

Include objective data from the SmartDrive evaluation that will show the following with and without SmartDrive:

Number of pushes

Time to get through the course

Average speed

Distance of the course
Now the therapist can connect these results to daily functional tasks that the client performs and explain how power assist will optimize independence and function with those tasks, in that setting, on that terrain, etc. This helps the therapist really paint a picture for the reviewer to catch a glimpse into the "real life" of that individual client.
---
Final Thoughts
As you can now see, the Smart Evaluation App is a great tool to standardize SmartDrive training, and it also provides data for justifying power assist. For more information on the app click here.
And check out our frequently asked questions about the Smart Eval app and SmartDrive next week!
---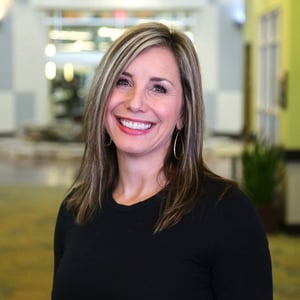 Stacey Mullis, OTR/ATP
Director of Clinical Marketing
Stacey serves as Director of Clinical Marketing for Permobil. A practicing OTR for over 20 years, she has experience in school-based pediatrics, inpatient rehabilitation, long term care, and home health. With her interest in wheelchair seating and positioning, Stacey engaged the challenges of providing appropriate seating in various clinical settings. She now uses this experience to develop programs and resources to educate clinicians on the principles of seating and wheeled mobility. She is passionate about equipping clinicians and through her previous role as Director of Clinical Education with Comfort Company and now with Permobil she has taught nationally and internationally to increase therapist capacity in this specialty area. Mullis graduated from Western University in London, Ontario, Canada with a BA Linguistics and BSc Occupational Therapy. She is a member of the NCOTA, CTF Executive Board, NRRTs, RESNA, and AOTA.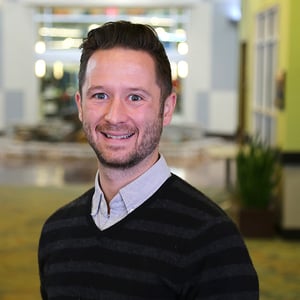 Curtis A. Merring, ORT, MOT
Director of Market Development, Manual Products
Curtis A. Merring, OTR, MOT received both his undergraduate psychology degree and masters in occupational therapy at the University of Pittsburgh. While at university he was involved in research on multiple studies dealing with psychosocial disorders, wheelchair seating, and neurological recovery of the upper extremity for stroke patients. As an occupational therapist and researcher for the past 9 years he was responsible for treating and investigating spinal cord injury and stroke. This included being awarded multiple small grants and coordinating research projects between the clinic and local universities. Curtis has also worked as a Director of Therapy Services in the geriatric setting including opening and managing rehabilitation departments at multiple locations. During his time as a director he developed a program called "Seating System Management in Skilled Nursing Facilities and Long Term Care", that was a continuing education course he taught to facilities in both Texas and California. The goal of the course was to improve the seating systems of a very underserved population. Curtis is currently the Director of Market Development, Manual Products.