Obtaining a new wheelchair and/or seating system is a multiple-step process. As you embark on the journey to obtain new equipment, it is important to lay the groundwork for a successful outcome. This 4-part blog series will cover the importance of pre-appointment preparation, team selection and roles; equipment trials/feature selection; and equipment delivery/fitting/training elements.
Now, let us delve into the initial steps involved in obtaining new equipment.
---

Step 1: Preparing for Your Medical Mobility Assessments
There are a few steps to take prior to your appointments.
First, it is critical for you to complete a thorough self-assessment. This assessment will help you gain clarity on what the equipment needs to be able to do for you in different environments and at different times of the day. Start by asking yourself what are your unique medical needs that need to be addressed within the wheelchair features? What functional tasks do you perform from your wheelchair? What activities do you enjoy that you either currently do, or would like to do, using your wheelchair? Consider where you plan to use the equipment - at home, in your vehicle, or in the community environment. What features are your "must-haves" and "nice-to-haves"? This is the information to share during your equipment evaluation, to ensure the team understands your goals as they evaluate your medical needs and functional abilities. This preparation ahead of time provides the team with the information they need to more accurately prescribe equipment tailored to enhance your overall quality of life.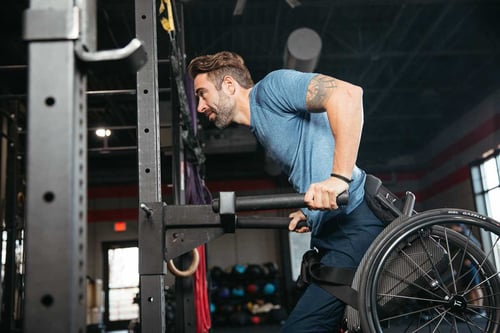 Next, begin to familiarize yourself with the key team members in your community who will play a pivotal role in this process. Your team may consist of a physician, clinician (such as an Occupational Therapist or Physical Therapist), equipment provider, equipment technician, and manufacturer representative. Each member brings unique expertise to ensure that you receive the equipment best fit to meet your needs. Make appointments with your medical providers for a wheelchair evaluation as soon as possible. (Often, these appointments are booked out for several weeks, thus getting on their calendars early is helpful!)
We will delve more deeply into the team roles and expectations for each step of the process; however, it is important to understand that you as the consumer guide the selection process for your equipment. Being proactive and an involved consumer is important throughout the process. Ask questions about suggested wheelchair features. What are the pros and cons of that feature? How will this feature help you meet your goals? While certain beneficial wheelchair features may not be covered by insurance, it is your right to know about all available wheelchair technologies so that you can determine if you will need to find alternative funding for items that you would like to obtain.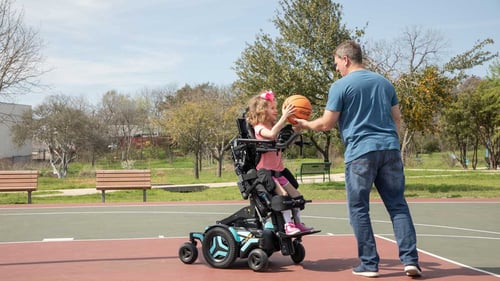 The final step in this first phase of the process to obtaining new equipment is to investigate your funding sources and learn about your benefits in advance, whenever possible. This knowledge will empower you to make informed decisions and explore all available options during your visit.
Stay tuned for our next blog post, where we will discuss the individual roles of the team involved in this process. This includes the physician referral, specialty evaluation by Occupational Therapists or Physical Therapists, as well as the selection of a suitable equipment provider.
Do you have more questions on wheelchair seating and mobility equipment? Check out our digital version of the Wheelchair Handbook..
---
---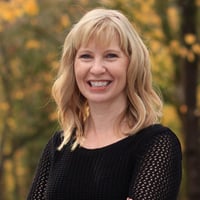 Catherine Sweeney, PT, ATP/SMS
Regional Clinical Education Manager
Catherine Sweeney, PT, ATP/SMS joined Permobil as Regional Clinical Education Manager in 2019. Prior to this, she spent the bulk of her career at Providence Portland Medical Center, where she co-founded the outpatient seating clinic program in 2004. As lead seating specialist, Catherine worked to expand access to wheeled mobility services through staff education in OP satellite clinics, home health, and outlying Providence hospitals.
Catherine served as the RESNA PT SIG co-chair, and is co-founder of the Northwest Assistive Technology Access Coalition with a passion for improving Oregon Medicaid recipients access to assistive technology. She has presented at both the RESNA and International Seating Symposium conferences 2021.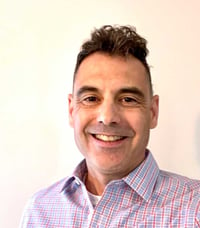 Stefan Morin, OT
Regional Clinical Education Manager
Stefan Morin, OT, is a registered occupational therapist who graduated from the University of Toronto in 2008 with a master's degree in Occupational therapy. Stefan joined Permobil in July 2021 as a Regional Clinical Education Manager for the Atlantic Provinces and Quebec. From 2008 – 2012 Stefan practiced at the Lyndhurst Centre Brain and Spinal Cord Rehabilitation Program, located in Toronto, Canada working both as an inpatient OT as well as in the outpatient Seating Clinic providing complex seating and mobility solutions for a variety of clientele. In 2013 Stefan moved to Moncton, New Brunswick Canada and worked in the community, providing complex seating and mobility solutions, home modification solutions, as well as working with veterans with mental health and addictions issues.