We're continuing on with Pheez's story from his days as a teenage rapper, to his accident while serving in the Navy, and his sweet journey to becoming a loving husband and dad. In today's blog, Pheez talks about God puts people in your life for a reason and shows how he successfully navigated dating and parenting as a quad. In case you missed it, check out part 1 and part 2.

---
How did you and your wife meet? What is your love story?

When I first came back to CT after my injury, I had to move back home with my parents, and they were my caregivers. After a while I said to myself, "They are not going to be able to take care of you for the rest of your life." I very much wanted to be independent. But what does independence look like when you're a quadriplegic? I decided to start looking for a home.
Once I found my house, a mutual friend of my now wife and mine offered to cook for my housewarming, but she needed some help and asked if I minded that her friend came too. At first I wasn't sure, because I felt vulnerable living in my new house. But then I thought she might be cute! So why not? Christi comes in, and I'm like amazed. She was so beautiful. It turns out we lived only 10 minutes from each other and went to the same high school, but she was three years older than me. She said she remembered me because of my eyes.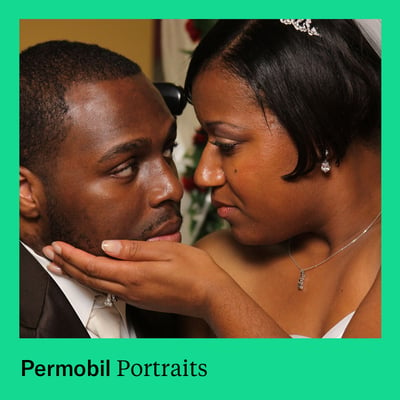 Corey "Pheez" Lee
Permobil F5 Corpus VS, ROHO Single Compartment Cushion with SmartCheck, mo-vis Multi Joystick
I'm a Christian, so I believe there is a God and He moves pieces around in life for your favor or to teach you, or to get you out of situations you don't need to be in. I remember being in my parents' house saying "God, I'm so lonely. I don't care who you bring to me. I just want her to love you more than she loves me." That first day when we were talking, I asked her what she wanted to do when she graduated college. She said, "I just want to please God." And I was like there's no way she just said that. I knew it was confirmation from God.
After some time, I told her if we're going to be in a relationship, I need you to see this every day so that you can immerse yourself in it, because I'm not going to just date you to date you. I wanna date you to marry you. And if you're not prepared to take on this challenge, then I don't want to waste your time. Shortly after that we started living together. I ended up proposing in September 2008, and officially got married a year later.
What is the best part about being a father?
After we got married, we waited three years and then began the in vitro fertilization process (IVF). Josiah was born first and three years later Elijah was born. They are 10 and 7 years old now. It is so cool. The boys are amazing!
Parenting is not easy, especially when you parent from a wheelchair. Sometimes parents need to physically escort their children because they are having a tantrum or need to get them to be compliant about stuff. My voice must be the strong point in those situations. Having a dad in a wheelchair is their norm, so my boys don't really know anything else unless they look at other people's fathers.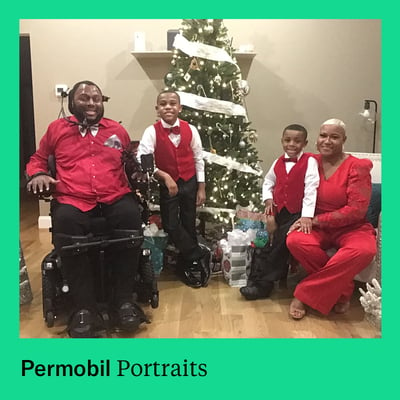 A few weeks ago, my youngest said asked "When are you going to get of that wheelchair?". I was honest with him and told him I may never get out of it. But then I reinforced that the wheelchair does not stop me from taking care of what needs to be taken care of, like when they are doing their homework. I try to reinforce that I'm still very capable. My oldest, he gets it for the most part. He's mentioned at times that it makes him sad I'm in a wheelchair.
My biological father wasn't in my life and he's not a quadriplegic. If being on your feet, you can't be responsible for certain things, then me being in a chair makes me more eager to say I am going to do everything it takes to be in my sons' lives. It's always been that way since they were born.
Besides your family and music, what else are you up to these days?
I work for an organization called More Than Walking. We share the pathway to independence beyond spinal cord injury. Jonathan Sigworth is the gentleman that is the CEO of the organization. What we try to do is get people together with similar injuries and share different skill sets that we've learned over the years that we've been dealing with since having spinal cord injuries. We do that by having people submit demonstration videos and we upload them to our YouTube platform. It enables a community where we're able to share our experiences. I've shared some of myself doing my music and how I produced beats. I also moderate the podcast where I come up with different ideas and topics to cover whether they're dealing with geopolitical issues or just something that relates to your own personal life.
It's an incredible and groundbreaking organization within the peer mentorship realm, especially in developing countries. Jonathan does a great job at trying to connect people to hopefully change the narrative about spinal cord injury and post life after SCI.
Rapid Fire Questions:
What is your place to get take-out from?
Oh man, so in Connecticut there's no Pizza Hut. One day out of like pure desperation we drove all the way to Springfield, MA, to get some stuffed crust pizza and wings.
What's your favorite season?
Summer and that has a lot to do with not being able to control my body temperature. I like it to be hot. You know, 80 degrees, no wind - I'm perfectly comfortable.
If you could have dinner with one person, dead or alive, who would it be and why?
Actually, it would be a group of people. I would love to sit down with the Founding Fathers while they were signing the Declaration of Independence. I'd share with them what this is going to cost later. I'd tell them there's a lot of confusion here, so you need to amend different aspects of not only what independence means, but also when you draft the Constitution and the Bill of Rights.
What was the first concert you went to?
Oh my gosh, it was Janet Jackson's Rhythm Nation Tour in 1990! We had two floor seats, so I had to stand on the chair to see.
---
Check out Pheez's music and follow him on social media here.
While Pheez's career in the Navy was cut short that summer day, in the years since he has explored new paths while continuing to write music and put out albums. Today, Pheez is a loving husband, proud father of two boys, rapper, podcast host, producer, and peer-to-peer mentor. We hope you enjoyed reading his story.
---
---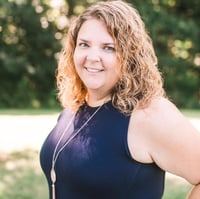 Angie Kiger, M.Ed., CTRS, ATP/SMS
Portfolio Marketing Manager
Angie Kiger, M.Ed., CTRS, ATP/SMS earned a Master of Education degree in Assistive Technology from George Mason University. She is an Assistive Technology Professional (ATP), Seating and Mobility Specialist (SMS), and a Certified Therapeutic Recreation Specialist (CTRS). Angie has over 20 years of experience working in the field of assistive technology serving infants, children, and adults in inpatient, outpatient, school, and community settings with a variety of diagnoses. In addition to working as a clinician, Angie has served as an adjunct instructor at George Mason University and presented hundreds of clinical education trainings both in-person and virtually for global audiences. She has written articles for trade publications and been involved in clinical research. Angie is a member of and serves on the executive board for the nationwide advocacy group The Clinician Task Force. She joined Permobil Americas in mid-2022.