---
In this series we're taking a closer look at justification and clinical tips for a few seating and positioning accessories. This week we're focusing on head supports.
---
A properly fitting head support is a crucial component of wheelchair positioning for ensuring a high quality of life for clients. The position of the head can affect common activities and daily functions such as:
Socialization and communication

This makes choosing the most appropriate head support so important.
---
How to Choose the Right Head Support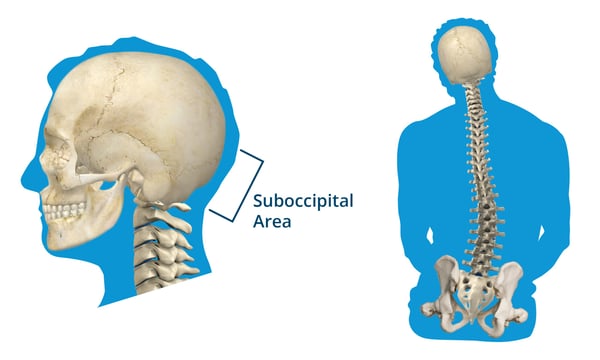 As with most things, simpler is better. When considering a head support, a posterior head support is usually the simplest and least restrictive, and will be considered first. The pad is meant to be positioned in the suboccipital area with the goal to prevent excessive extension, rotation, or lateral flexion. However, before determining how to fit your client with a head support, here are several tips to consider:
The rest of the body (think trunk, pelvis, and lower extremities) must be in the best alignment possible before trying to fit for a head support
Remember that head position changes constantly with the slightest body movement
Aim to position the pad in the suboccipital area posteriorly, and avoid resting on the ear if positioned laterally
Choose a head support with lateral, anterior/posterior, height, and angle adjustability, that can support the head posteriorly and laterally
Choose head support hardware that has offset capabilities to accommodate a head position out of midline
---
Justification Criteria
Now that you know why a properly fitting head support is necessary and understand what needs to be considered, the next step is how to successfully justify it under Medicare criteria. First, let's look at what the Medicare criteria is, then review sample justifications for a head support.
The HCPCS code for head support is E0955 and the Medicare criteria is as follows:
Must meet either (1) OR (2)
Has significant postural asymmetries AND one of the qualifying diagnoses for positioning back support

Uses a tilt-in-space or recline wheelchair system
To break down the 1st of the criteria let's go over the qualifying diagnoses for positioning back support
Compensate for decreased stability and balance due to decreased strength (poor endurance, abnormal tone, poor motor control, other) and allow increased ability to participate in ADLs and IADLs (eating, operating / propelling his wheelchair, performing personal care, using his computer/AAC device/EADL, writing, reading, others)
Help correct (accommodate) his spinal kyphosis (other spinal deformity) and promote an upright posture
Prevent recurrence (progression) of his spinal kyphosis (other spinal deformity)
Provide increased pressure distribution across the posterior trunk to decrease the risk of pressure injuries on his vertebrae
If your client meets the Medicare criteria, then we can move on to the justification piece of the puzzle. The justifications provided are meant to be examples only and are not all-inclusive. There are many reasons why an individual might need a specific product or feature and there are many ways to explain the need. Always personalize your justification to your specific client and be descriptive as to why she requires that product or feature. Reviewers can spot "canned" justifications, so paint them a word picture of your particular client.
Sample justification for BodiLink Head Support
Necessary to support the client's head while in the wheelchair when utilizing the tilt and recline features.
Helps to compensate for his inability to maintain an upright head position throughout the day due to muscle weakness (abnormal tone, poor balance and stability, poor endurance, other)
Necessary to prevent development (progression) of postural abnormalities that could result in impaired respiration, unsafe swallowing, poor visual field and decreased ability to interact with his environment.
The padding and GlideWear cover provide comfort and skin protection during prolonged sitting and when he experiences spasticity and increased tone.
Check back next week when we go over justification and Medicare criteria for lateral trunk supports.
---
---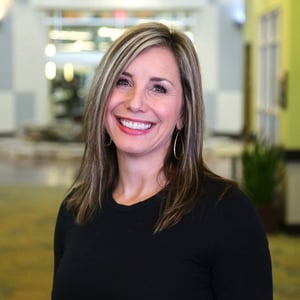 Stacey Mullis, OTR/ATP
Director of Clinical Marketing
Stacey is Director of Clinical Marketing. She graduated from Western University in London, Ontario, Canada with a BA Linguistics and BSc Occupational Therapy and has practiced as an OTR for over 20 years. With experience in pediatrics, inpatient/outpatient rehabilitation, long term care, and home health, Stacey has faced the challenges first hand of providing appropriate seating in various clinical settings. This led her to pursue an apprenticeship at Care Partners Seating Clinic in Asheville, NC to advance her skills, and she obtained her ATP certification in 2012. Mullis is a member of the NCOTA, CTF, NRRTs, RESNA, and AOTA.