---
Nursing home residents are at high risk for skin breakdown and wound development due to age related changes, multiple co-morbidities and prolonged sitting in the same posture multiple hours per day.
When we, as nursing home staff, allow skin integrity to be compromised by one of the many intrinsic or extrinsic factors that will be discussed in more detail in subsequent blogs, we open the body up for a multitude of serious health problems.
---

The development of wounds becomes extremely costly to the nursing home and that is when the therapy referrals come flooding in to us, "the miracle workers", to look at cushions and seating solutions to help heal an existing wound. And we know that is not always a simple task due to the cost of higher end seating products.
Here are some jaw dropping statistics that should be a wake-up call for us to see why we should shift gears and think more about affordable PREVENTION seating solutions that work to STOP a wound from developing: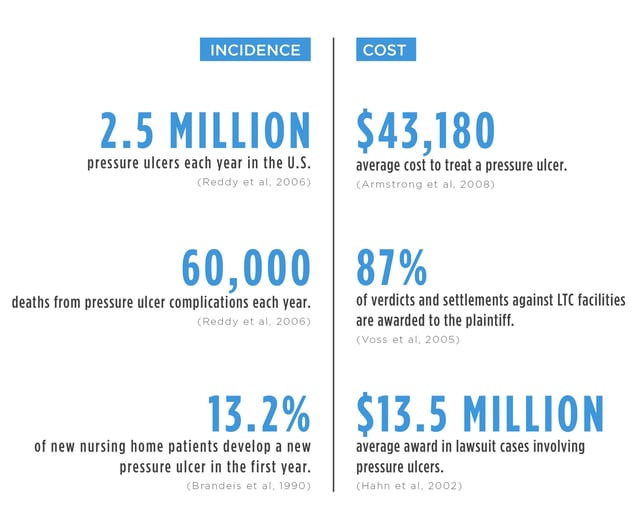 ---

We need to shift our focus on the PREVENTION of wounds instead of the TREATMENT! One constant battle we have as LTC therapists is justifying the cost of a top quality cushion to our administrators. BUT if they can see that the purchase of a $150- $300 cushion is a much more affordable option than $43,180 to treat a wound, then you can help them see that the prevention cushion is a no brainer!
Know the statistics and fight to help protect the skin before the wound can rear its ugly head!
Please stay tuned and follow our blog for more educational materials and tips on wound care treatment and prevention.
---
---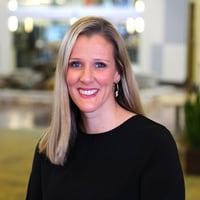 Ana Endsjo, MOTR/L, CLT
Clinical Education Manager LTC Division
Ana Endsjo has worked as an occupational therapist since 2001 in a variety of treatment settings. She has mainly worked with the geriatric population, dedicated to the betterment of the treatment of the elderly in LTC centers. Her focus has been on seating and positioning and contracture management of the nursing home resident. With this experience, her hope is to guide other therapists, rehab directors, nurses, and administrators through educational guides, blogs, webinars, and live courses in her role as Clinical Education Manager for the long term care division.