This is part of our series highlighting a consumer's guide to seating and mobility equipment. Check out The Wheelchair Handbook for more information about the wheelchair service provision process.
---
It's time for you, the consumer, to get a new wheelchair and seating system. What do you need to prepare in order to make sure you get what you need and want?
This series of blogs will highlight things to think about before you meet with your Team. Each blog will provide you with questions to help you evaluate your own needs and goals, so that you can share this information with your Team.
This is #3 in our series and will highlight the manual wheelchair. Previously, you learned about how to prepare for getting a power assist device and a new seating system. The next blog in this series will highlight power wheelchairs.
Are you a full-time manual wheelchair user, meaning, you use your wheelchair for your safe, basic and functional mobility? If so, do you use an ultralightweight manual wheelchair?
"The evidence available regarding ultra-light manual wheelchairs suggests that a properly configured ULWC will contribute to long-term functional success, decreased incidence of secondary complications, and will cost less to maintain over time. An ULWC should be considered for all individuals who are manually propelling a wheelchair to ensure maximum function and safety." -RESNA Position on the Application of Ultralight Manual Wheelchairs. DiGiovine, C., Rosen, L., Berner, T., Betz, K, Roesler, T., & Schmeler, M. (2012).
---
Here are some questions to ask yourself and be prepared to share about your current manual wheelchair:
How long do I want and need to sit up in my chair throughout the day?

Am I comfortable all day? If not, how long can I sit before I'm uncomfortable?

Do I feel supported and do I have good balance to do daily tasks?

Have I noticed any postural changes? Do I sit upright and 'straight' or am I falling over?

Does my chair feel like it fits me correctly? Was my body measured and does my chair match my individual shape and size?

Is it difficult to propel my chair ? At home, outside, in the community?

Do I take my chair with me in a vehicle? Do I do this myself or does someone help me?

Are there places that I cannot access or go to because of my manual wheelchair?

Does pushing my chair cause me pain or fatigue?

Have I been able to maintain my wheelchair effectively since I've been using it? Is my chair in 'good shape' or has durability been an issue?

Did my current manual wheelchair meet my needs since I've been using it?

Here are some questions to ask yourself about what you need and want from your new manual wheelchair:
What are my functional and medical needs? Has anything changed about my condition or functional status?

Where do I plan to use my wheelchair? Indoors, outdoors, what type of terrain?

What activities do I complete throughout the day?

Do I have anyone to help me with maintenance of my wheelchair?

Are there specific features that I think I need or would benefit from? Am I aware of the different components, materials and accessories available on a manual wheelchair? (tires, casters, push rims, frame material/design, brakes etc.)
---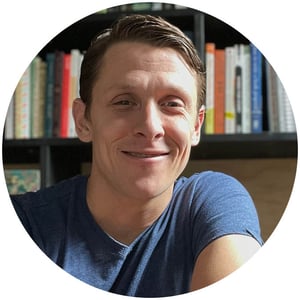 "I know with the titanium chair, if I get the right frame and the right fit, then it will last long enough. In a few years I might have to replace a couple components and things like that, but I won't have to replace the whole frame."
Seth, Rugby player & TiLite user
---

So now, what do you do with all of this information? Take this information and share it with your team to make sure that your needs and goals are addressed while you select your new manual wheelchair. Check out the digital version of The Wheelchair Handbook or if you prefer to download a pdf click here.
---
---

Permobil Clinical Education Team
This information comes from the Permobil Clinical Education team which consists of a group of Occupational and Physical Therapists. Click here to learn more about Permobil clinical education team.