50 years ago, the concept of ROHO's 'dry floatation' that allowed a wheelchair cushion to provide skin protection and positioning was invented by Mr. Graebe.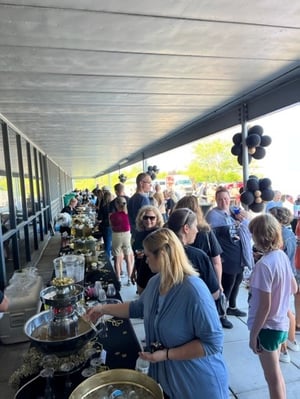 On Saturday, September 23rd 2023, hundreds gathered at the ROHO facility in Belleville, IL USA to kick off this 50 year celebration. The day included employee led factory tours, viewing of original ROHO memorabilia, music, a photo booth, children's activities, delicious food and prize giveaways. Attendance included past and current colleagues, families, community individuals and even family members of ROHO's inventor, Mr. Graebe!
America's VP of Marketing, Audra Watt, spoke about ROHO's innovative technology that has changed the lives of individuals for 50 years. She also led a moment of recognition for all employees, but especially those with 30+ and 40+ years of working at ROHO. Incredible!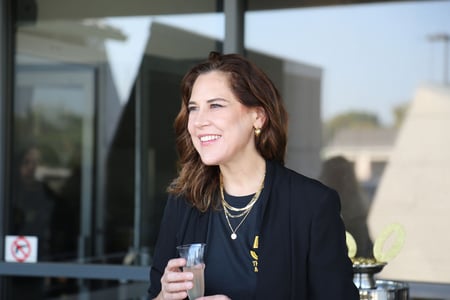 Permobil Foundation's Ashley Davis surprised an unsuspecting guest, Luis, with a custom configured TiLite wheelchair complete with ROHO seating and positioning. Originally from Peru, Luis and his family moved to the St. Louis area to participate in rehabilitation.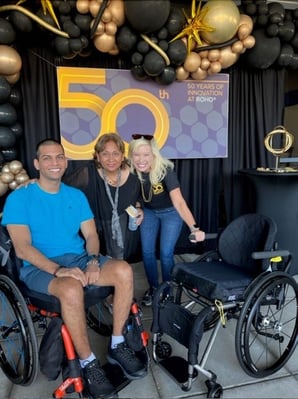 Multiple non-profit organizations including Paraquad, Starkloff Disability Institute, DASA (Disabled Athlete Sports Association) , FestAbility and Washington University Occupational Therapy were also present to share about their missions and activities in the St. Louis, MO USA area.
It was truly a day to celebrate the rich history of ROHO and the individuals that have and will continue to benefit from this incredible innovation. Want to learn more about the science and research behind ROHO products? Check out Trust & Transparency.
---
---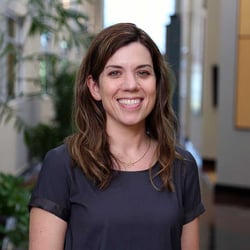 Nicole LaBerge, PT, ATP
Portfolio Marketing Manager - Seating & Positioning
Nicole B. LaBerge, PT, ATP is a Physical Therapist with 17 years of experience in a variety of clinical settings. She currently works for Permobil as a Portfolio Marketing Manager of Seating and Positioning products. Her past clinical practice has included seating and mobility for adult and pediatric populations, with a focus in neurological rehabilitation, power standing and wound care. Nicole has presented at the State and International Levels, has multiple publications in peer reviewed journals and enjoys sharing her passion for patient advocacy, efficiency, and clinical outcomes. She currently serves as an Executive Board Member for the Clinician Task Force.