Funding for titanium upgrades to manual wheelchairs has become increasingly difficult over the last several of years. The Centers for Medicare & Medicaid Services (CMS) reports when they created the K0005 (ultralightweight manual wheelchair) code back in the early 1990's they took the added expense for special materials, such as titanium or carbon fiber, into consideration when they developed the initial K0005 allowable. Based on Freedom of Information Act (FOIA) inquiries we do not believe this to be the case which is why we continue to pursue policy changes through CMS and Congress. Providing titanium upgrades wasn't an issue until this 20+ year old information surfaced for the first time a few years back. Over time the reimbursement rates have been adjusted according to the annual Consumer Pricing Index (CPI) updates but that isn't enough to cover the added cost of titanium.
Based on the way things work currently, the only way to provide titanium and utilize insurance benefits is to bill the manual wheelchair as unassigned. To bill unassigned, you must be a non-participating provider for Medicare. Unfortunately, this means rather than paying out of pocket for just the titanium upgrade, the patient has pay for the entire wheelchair upfront and wait for direct reimbursement from Medicare. That includes charges for the wheelchair base, seating, accessories and the titanium upgrade. Not everyone has the financial means to acquire titanium this way, so it creates an access issue for those wishing to have titanium wheelchairs.
Obviously, we don't want people to be shortchanged on their insurance benefits. We're fighting in Washington, DC to get a new bill introduced and with some folks at CMS at a high level to restore the ability to provide just the titanium as an upgrade. Titanium costs the Medicare program $0 and we're not asking them to pay for titanium. We want to restore freedom of choice so people can pick the product that best meets their needs and fits within their financial means. Allowing this upgrade saves consumers money upfront because they only have to pay out of pocket for the upgrade itself, not the entire manual wheelchair.
---
Clinical Benefits of Titanium
The reason the fight for titanium in really important is titanium provides added medical benefits that really haven't been discussed over the years. Not only does titanium have prolonged durability for highly active users as it is a stronger material, by nature titanium has vibration dampening properties for sitting tolerance and better shock absorption. If we think about end users who are navigating uneven terrains or jumping over thresholds or even just navigating the difference between carpet and wood floors, the little bit of vibrational movement through the wheelchair frame can really make or break their sitting tolerance or even contribute to them losing position. Having the vibrational dampening property of titanium which comes naturally to it, we can get our patients to sit in a better position as well as be in a better position to tolerate sitting. Titanium is also lighter in weight which contributes to shoulder preservation in our manual wheelchair users.
---
Permobil's funding team can answer any questions in regards to funding you might have and can be reached by email at Jim.Stephenson@permobil.com.
---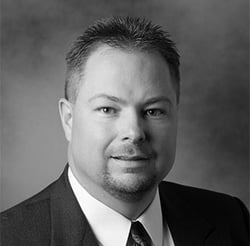 Jim Stephenson
Reimbursement and Coding Manager
Jim Stephenson is the Reimbursement and Coding Manager at Permobil. Over the past 25 years, he has worked on all sides of the healthcare reimbursement spectrum, the last 15 years in the CRT/DME industry. His broad background has provided him with vast experience and a unique perspective in working with funding sources, providers, physicians/clinicians and consumers. He is currently a member of the DME MAC Advisory Councils, the Complex Rehab and Mobility Council (CRMC) and the Regulatory Council for the American Association for Homecare. At Permobil, he works closely with the product development, government affairs, clinical education, sales and marketing teams. His responsibilities include: assisting providers with their coding and billing inquiries, providing support to the sales and customer service staffs and staying abreast of the ever-changing complex rehab industry.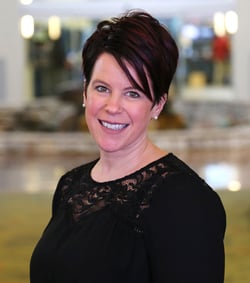 Ashley Detterbeck DPT, ATP, SMS
Clinical Education Manager
Ashley Detterbeck DPT, ATP, SMS received her Doctorate in Physical Therapy from the University of Minnesota in December 2006. She currently holds certification with RESNA as an Assistive Technology Provider and Seating and Mobility Provider. Detterbeck joined Permobil in 2017 as a Clinical Education Manager covering the Upper Midwest. Prior to joining Permobil, she spent 13 years with the Marshfield Clinic in Marshfield WI, where she ran the Seating and Mobility Clinic, participated in adult and pediatric gait based research, provided ongoing neurological care to both adults and pediatrics. With Permobil, Detterbeck is currently presenting educational programs to therapists and DME suppliers regarding seating, wheeled mobility, and pressure ulcer prevention.