The last part, Part 4, in our series 24 Hour Positioning: Why Wheelchair Seating Can Only Do So Much by guest author Tamara Kittelson-Aldred, MS, OTR/L, ATP/SMS. See Part 1, Part 2, and Part 3.
---
Given the time spent on creating and acquiring funding for custom seating systems there is large motivation for them to last as long as possible, rather than requiring replacement because the shape of a person's body has changed. This is the exciting part – 24 hour postural management can help with this! People can remain and sometimes become more symmetrical over time through the addition of appropriate postural care throughout the day and night – not just in the wheelchair. They may also experience improved sleep and reduced pain which greatly improves quality of life.
The Montana Postural Care Project introduced postural management as a systematic intervention throughout our very large, rural and sparsely populated state, where special services are a long drive away for many people. In some areas acquiring an appropriate wheelchair is a big challenge because the few suppliers are far away. The Montana Project began in 2016 through Posture 24/7 with a funding contract from the Montana Council on Developmental Disabilities. To date more than 220 Montanans have been trained and 50 individuals have had opportunity to implement an individualized postural care program with support from Posture 24/7 staff and their care teams. Results are encouraging in the first year cohort of children and adults who participated. Of those who implemented the intervention and were available for baseline and follow-up measures, the outcomes were positive.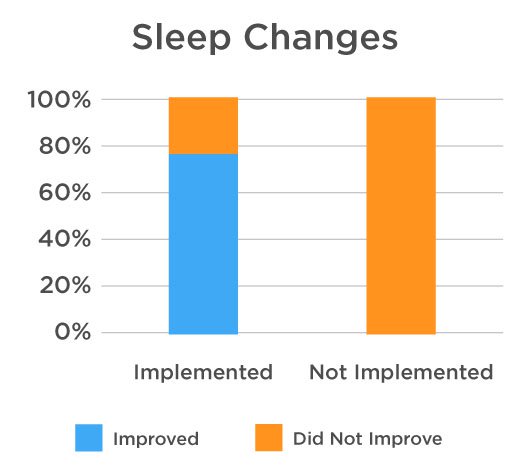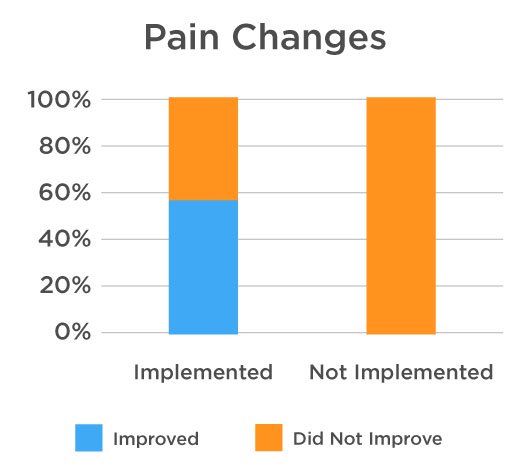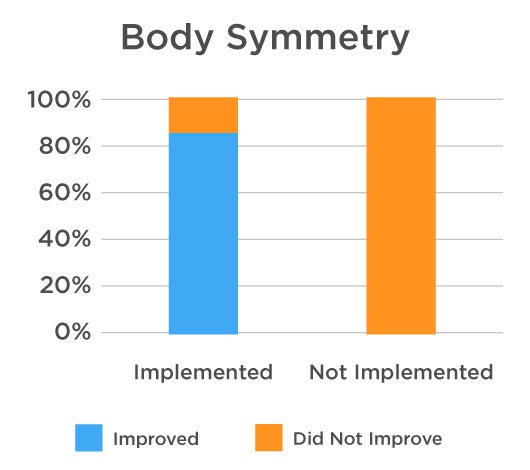 More details can be seen at https://posture24-7.org/resources/.
The primary intervention, as it happened, was therapeutic positioning at night. Wheelchair seating modifications/replacement was often recommended but rarely accomplished within the 6 month time frame of the project. While this is not a formal study, the results shown above appear to be related to comfortable, symmetrical positioning at night using simple supports in bed. There are some tips and tricks to making this work but many families, caregivers and professionals have learned what they need to know to implement low tech, effective postural management.
What is there to lose?
---
---
References
Fulford, G.E., Brown, J.K. (1976). Position as a cause of deformity in cerebral palsy. Developmental Medicine and Child Neurology, 18, 305-14.
Gericke, T. (2006). Postural management for children with cerebral palsy: Consensus statement. Developmental Medicine & Child Neurology, 48(04), 244.
Hare Association for Physical Ability. http://www.hafpa.info/. Accessed June 2017.
Hill S., Goldsmith J. (2010) Biomechanics and Prevention of Body Shape Distortion. Tizard Learning Disability Review, 15 (2), 15-29.
Montana Postural Care Project. https://posture24-7.org/. Accessed June 2017.
Pope, P. (2007) Severe and Complex Neurological Disability: Management of the Physical Condition. Butterworth-Heinemann Publishers.
---
Tamara Kittelson-Aldred, MS, OTR/L, ATP/SMS

Project Director - Posture 24/7
Tamara Kittelson-Aldred is an occupational therapist, Assistive Technology Professional/Seating and Mobility Specialist. She earned certificates in advanced postural care through the Open College Network West Midlands in England. She directs the Montana Postural Care Project, promoting postural care and responsible wheelchair provision. Kittelson-Aldred has written and presented on these topics in the United States, Jordan, Peru, and Colombia and has served individuals with complex neurodisabilities in Montana since 1983. She credits her daughter Eleanore, born with cerebral palsy and profound deafness, as her best teacher.