Each person who uses a mobility device or wheelchair is a unique individual with specific seating and positioning needs. The cushion and backrest, or seating system, are used to support the person to promote independence, provide medical benefits as well as just be comfortable. Despite what some people may tell you, there isn't a one size fits all seating system. Sometimes, it requires you to try every product out there and still end up not finding something to work for you. You might need something more customized. However, when you think of custom seating, that may sound complicated… but it doesn't have to be.
Funding sources require the person to have a diagnosis that qualifies them for a custom seating and positioning product. If you're curious if you may qualify, check out this link: ICD Decision Tree. If you have one of these diagnoses, then you should also consider your seating goals. Do you need more positioning or support to help improve your posture? Have you had a pressure injury or wound in the past (or you do currently) and need to offload and help redistribute the pressure while you're sitting? Have you tried just about every cushion out there and still not felt comfortable?
If you answered 'yes' to any of these questions, the Inception cushion could be what you're looking for. The custom Inception cushion allows you to choose from a variety of high quality foams, positioning pieces, inserts for the ischial area (gel, foam, or ROHO air) and cushion cover materials to build exactly what the you need. Check out this video to see how I built an Inception cushion with our new ROHO insert:
This year, the Inception cushion turns 10 years old and we're celebrating by offering new foam options and also our ROHO air inserts!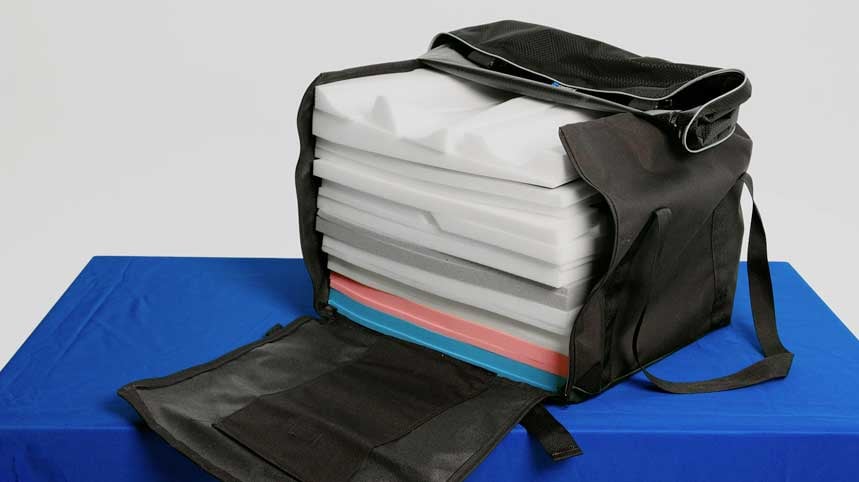 The Inception allows the user, the clinician, and the provider to work together as a team to design the perfect cushion. When you're using the Inception Simulation Kit, you can layer the materials together, sit on it and even pressure map it – if it's not exactly what you wanted, adjust the parts and pieces and try again. The combinations are endless.
---
---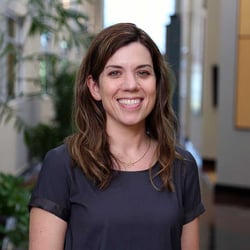 Nicole LaBerge, PT, ATP
Portfolio Marketing Manager - Seating & Positioning
Nicole B. LaBerge, PT, ATP is a Physical Therapist with 17 years of experience in a variety of clinical settings. She currently works for Permobil as a Portfolio Marketing Manager of Seating and Positioning products. Her past clinical practice has included seating and mobility for adult and pediatric populations, with a focus in neurological rehabilitation, power standing and wound care. Nicole has presented at the State and International Levels, has multiple publications in peer reviewed journals and enjoys sharing her passion for patient advocacy, efficiency, and clinical outcomes. She currently serves as an Executive Board Member for the Clinician Task Force.