Today's blog is written by Rachel Maher, our clinical education specialist in Australia.
Actuators are used on power wheelchairs to make the seat move – so it is an actuator that makes a seat move back into tilt, or the back support recline, or the leg supports elevate. A smart actuator is an actuator that has a sensor attached to it, allowing it to sense its position in space. A smart actuator is able to sense its position at any point between being fully retracted or fully extended, or for example whether the seat is in no tilt, or in 15 degrees of tilt, or 45 degrees, as opposed to being in no tilt, or full tilt.
These sensors are also linked to the specific actuator, so using another actuator will not interfere with the information it provides. What this means is that using power recline, for example, will not interfere with the tilt actuator knowing how much tilt it is in.
---
Why are smart actuators useful? Smart actuators allow for very specific programming of power seat functions, taking the guess work out of using these functions and making them easier for the end user to manage. For some users, smart actuators can be the difference between successfully managing the power functions on their chair (and hence maximizing their independence) and the chair being too complex, and an alternative solution being required.
Smart actuators allow for limits to be placed on how a power seat function moves, so a tilt or recline actuator can be limited on how far it will allow the seat to move back, or the leg supports limited as to how high they can elevate. Restricting how a power seat function moves can be helpful when a person requires a power seat function for a particular purpose, but there are risks associated with this function if they use it outside a particular range. So, a person may require the use of power recline to assist with pressure relief, but too much recline can create issues with reflux after meals.
The Corpus VS power articulating leg supports are another example of when restricting actuator movement is useful. These leg supports offer 8" of vertical travel, meaning they can be programmed to lower the footplate to the floor for ease of transfers. Without the smart actuator, a person needs to be able to judge when the footplate has reached the floor. If they don't lower the footplate far enough, their safety may be compromised with having a small lip to manage. Or if they lower the footplate too low, trying to push it through the floor, there is risk of damage to the actuator.
The smart actuator allows the leg support actuator to be programmed to stop when the footplate reaches the floor, promoting a safe transfer and preventing damage to the actuator.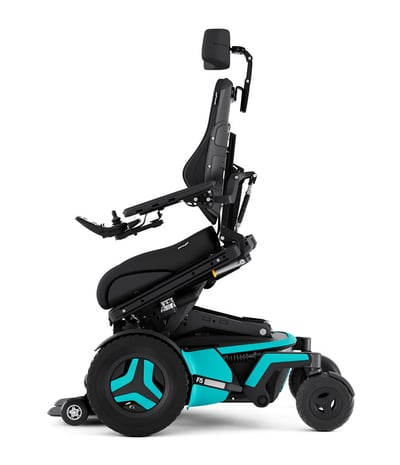 ---
On the Permobil chairs, the smart actuators allow for programming of both memory seat functions and Independent Positioning Mode through the Intelligent Control System (ICS). Both programming functions allow a user to access a particular seated position through the use of one switch or button, even though the position may require use of multiple power functions to achieve.
Independent Repositioning Mode, or IRM, is use of specific power seat functions programmed to move in a sequential order, with each seat function moving to the desired angle before the next function starts to move. IRM utilizes power tilt, power elevating leg supports and power recline sequentially, with varying angles able to be programmed depending on the user's needs.
This feature is typically used for those who have high pressure relief needs where it is vital that power tilt is used before power recline to maintain the persons posture in the seat. Use of IRM means that a user does not need to remember which sequence to use the power functions in, where they are taken through the required sequence with use of a single switch or button.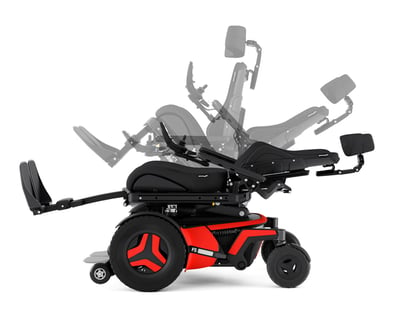 ---
Memory seating is similar in that multiple power seat functions are involved, however slightly different in that the actuators move simultaneously, the idea being to move a person into their desired position as quickly as possible. Memory seating has more varied uses, from setting of a 'home' position which can be the users preferred sitting position, to positioning for transfers and function.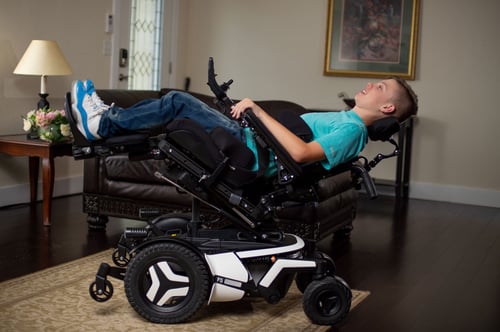 Some users have a particular position that allows them to transfer in or out of their chair independently, or a position that allows them maximum function at a work station. These are positions that can be programmed into the chair, allowing the user to move in and out of these multiple times per day with ease.
---
For more information on Independent Repositioning Mode or Memory Seating on our Permobil chairs, feel free to contact our team at education@permobil.com.
---
---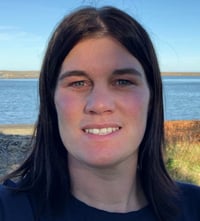 Rachel Maher
Clinical Education Specialist Australia

Rachel Maher graduated from the University of Otago in 2003 with a Bachelor of Physiotherapy, and later gained her Post Graduate Diploma in Physiotherapy (Neurorehabilitation) in 2010. Rachel gained experience in inpatient rehabilitation and community Physiotherapy, before moving into a Child Development Service, working with children aged 0 to 16 years. Rachel later moved into a Wheelchair and Seating Outreach Advisor role at Enable New Zealand in 2014, complementing her clinical knowledge with experience in NZ Ministry of Health funding processes. Rachel joined Permobil in June 2020, and is passionate about education and working collaboratively to achieve the best result for our end users.