The third blog in our series about dual protection in the pandemic: infection control and pressure injury prevention. See part 1, part 2, and part 4.
---
The population at highest risk for serious complications, including death, due to the COVID-19 virus are:
older adults aged 65 years or older
people of any age with serious underlying medical conditions
Unfortunately, this translates to the Long Term Care industry being hit especially hard. To complicate matters, this virus is extremely contagious making infection control a top priority. Strict cleaning and disinfecting protocols are set in place, but leave facilities fearful and wondering, "Am I practicing the appropriate methods?"
---
What does this mean to the health of the resident?
The new stay-at-home orders, which will last for months, are requiring LTC residents to stay in their rooms, resulting in two scenarios:
worst case, the resident is diagnosed with the COVID-19 virus;
less severe cases, non-ill residents quarantined to their rooms, face a significant decrease in activity level.
In either scenario, implications from forced inactivity for long periods of time are similar: muscle atrophy. It is important to note that it takes only 72 hours for muscle atrophy to begin. Despite the inevitability of muscle atrophy among the elderly, it is amplified with the mandatory quarantine lasting a minimum of 3 months for most states.
As a result, residents will experience:
decreased ability to stabilize themselves in their current wheelchair systems due to loss of strength, balance and endurance;
increased risk of skin breakdown.
---
Protecting Residents from Contamination
Any surface that residents encounter could potentially cause the spread of the COVID-19 virus, including the cushion.
Many cushions are made with porous surfaces that may inadvertently allow the virus to enter and contaminate them. Once contaminated, a porous surface cannot be cleaned or disinfected as well as a non-porous surface. The CDC is stating that laundering soft porous surfaces, such as linens, is the method to clean and disinfect.
However, many porous cushions cannot be laundered, and therefore are considered contaminated and cannot be reused. As a result, many organizations find themselves throwing away thousands of contaminated cushions.
The good news is that air cushions made of non-porous materials can be cleaned and disinfected properly. Non-porous surfaces can be cleaned and disinfected per CDC* recommendations to minimize infection and be safe to use from one resident to the next when CDC guidelines are followed.
Here is a list of Permobil seat cushions that allow you to stay within the CDC guidelines for infection control to help minimize the risk of infection.
Machine washable cushion & cover

Cushion can be spot cleaned with soap & water

Cushion and cover can be disinfected with bleach/water solution

Built-in skin protection properties
ROHO® MOSAIC®

*

*

with HD cover
Immersion and Envelopment
Vicair® Adjuster O2

*

*

*

with Incotec cover
Immersion and Envelopment

ROHO Single Valve

*

*

*

with HD cover
Immersion and Envelopment
Click here to view our Permobil product cleaning videos
These products can:
Reduce the spread of infection when cleaned and disinfected according to the CDC*:
Be cleaned using a detergent or soap and water prior to disinfection
Be disinfected by using either of the following:

Diluted household bleach solutions (at least 1000ppm sodium hypochlorite)
Common EPA-registered household disinfectants
Reduce the risk of pressure injuries
---
---
*It is important to note that as the knowledge of this virus grows, guidelines can evolve. Today's discussion is referencing information from April 2, 2020. Please visit this site regularly for any updates: https://www.cdc.gov/coronavirus/2019-ncov/community/organizations/cleaning-disinfection.html
---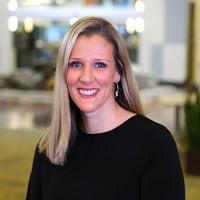 Ana Endsjo, MOTR/L, CLT
National Education Manager - Long Term Care Division
Ana Endsjo has worked as an occupational therapist since 2001 in a variety of treatment settings. She has mainly worked with the geriatric population, dedicated to the betterment of the treatment of the elderly in long term care centers. Her focus has been on seating and positioning and contracture management of the nursing home resident. With this experience, her hope is to guide other therapists, rehab directors, nurses, and administrators through educational guides, blogs, webinars, and live courses in her role as National Education Manager - Long Term Care Division.