Landon Rickley was born prematurely at 30-weeks gestation. Prior to discharging home from the hospital after his birth, Landon spent five weeks in the neonatal intensive care unit (NICU). According to his mother, Jen, even though he had a slight bleed in his brain, periventricular leukomalacia or PVL, he did well in the NICU and never required supplemental oxygen to assist with his breathing. When Landon was approximately three to four months old, his parents decided to take him to see a neurologist for the first time. Landon was eventually diagnosed with cerebral palsy (CP).
Permobil first had the opportunity to share Landon and his family's story over four years ago when Landon was 13 years old in The Journey to Standing. In 2018 Landon, shortly after his family relocated to Florida from Nebraska, a physical therapist in his new wheelchair clinic presented the idea of exploring a standing power wheelchair for Landon. While Landon had utilized a power wheelchair for independent mobility since he was a young boy, his parents were not aware that standing was an option available on a power wheelchair.
Landon has grown from an adolescent into an 18-year-old young adult since we last connected with him We were excited when Landon agreed to provide us with an update on what he's been up to and his plans for the future. He continues to use his Permobil F5VS, make gains in his abilities and increase his level of independence.
We are thrilled to have Landon share his story with us in this Permobil Portrait!
---
Are you still in school, if so, what are you studying? What type of job do you hope to get one day?
I have been finishing up my homeschool program and taking some dual enrollment college courses online. I've done mostly online classes, so I haven't really had to go anywhere, which is nice. I hope to earn at least my associate degree.
For a career, I want to do something with technology. I think working with technology would be good for me because it would be on the computer and I'm pretty knowledgeable with that stuff. I've even earned some certifications. I will probably do something with networking. I took a class in coding but didn't love it.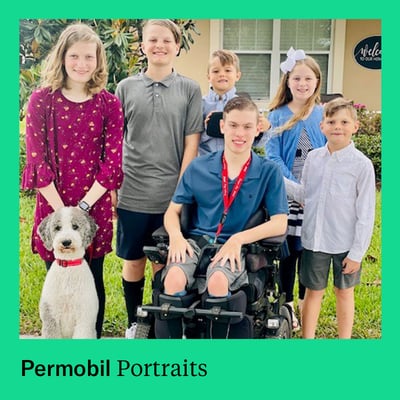 What are some of your favorite things to do when you are not in school?
When I am not doing schoolwork, I like to play video games. About a year ago I started playing chess online. And I'm in a drama club. I've been in it for a few years and that's a lot of fun. We just finished Mary Poppins about a month ago. We've also done Shrek, Frozen, A Christmas Carol, Beauty and the Beast, and the Grinch.
I also really like going to my brother's baseball games, wherever they are being played. Last year our family was able to travel to Cooperstown, New York for a big baseball tournament of his.
What are some of your favorite places to visit?
We go to Disney in Orlando a lot. The nice part about going there is I can get on pretty much anything because it's all accommodated. I really like the Rock n' Roller Coaster.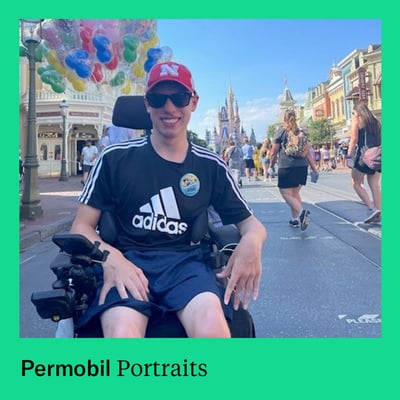 Another place is going back to Nebraska to visit. Recently while we there we were able to go to one of the College World Series games while we were there, because our family has tickets.
What type of music do you like listening to and who are some of your favorite artists?
I like all kinds of random music. Sometimes I listen to Twenty One Pilots and other times I listen to older artists, like Bill Joel. I have also been to a few Toby Mac concerts.
What is one thing people may be surprised to know about you?
At first people would probably be surprised to know how many siblings I have. I am the oldest and am 18. The second oldest is my sister and she's 16. Then you've got my brother who is 13. Followed by my other sister who's 10. Then there are my youngest two brothers, Lincoln, he's 8 and Lennox who is 6. We all have "L" names!
We also have a dog named "Rizzo" after the baseball player, Anthony Rizzo. He's an Aussie Doodle and is only two years go. We've actually trained him to be a service dog. If I drop something and he can pick it up or he can help me with turning the lights on.
What are you most passionate about?
I am most passionate about making things more accessible. I feel like a lot of times when I go out in public the accessibility is a little lacking.
What are you most proud of?
Well, let's see. When I was in middle school, they had us do this little computer certification thing. To the surprise of my instructor, I was able to get through. I say to the surprise of my instructor because there were people in the class that were not able to complete it. But I did. I think that was a that that was cool, and it was especially cool to be recognized.
Like I said earlier, I hope to at least earn my associate degree. But as of right now, I have already gotten some certifications. I'm really proud of that because some people may not expect me to be able to do that.
Rapid Fire Questions:
What is your favorite restaurant or place to order takeout from?
Longhorn.
What's your favorite season of the year and why?
Summer! It's nice and warm.
If you could have dinner with one person, dead or alive, who would it be?
I'd want to have dinner with Abraham Lincoln.
What is your favorite movie of all time?
My favorite movie of all time would The Bee Movie. It's really witty and funny.
---
---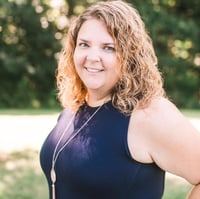 Angie Kiger, M.Ed., CTRS, ATP/SMS
Portfolio Marketing Manager
Angie Kiger, M.Ed., CTRS, ATP/SMS earned a Master of Education degree in Assistive Technology from George Mason University. She is an Assistive Technology Professional (ATP), Seating and Mobility Specialist (SMS), and a Certified Therapeutic Recreation Specialist (CTRS). Angie has over 20 years of experience working in the field of assistive technology serving infants, children, and adults in inpatient, outpatient, school, and community settings with a variety of diagnoses. In addition to working as a clinician, Angie has served as an adjunct instructor at George Mason University and presented hundreds of clinical education trainings both in-person and virtually for global audiences. She has written articles for trade publications and been involved in clinical research. Angie is a member of and serves on the executive board for the nationwide advocacy group The Clinician Task Force. She joined Permobil Americas in mid-2022.