---
Part 1 in our video series Performing the Mat Evaluation with blog content by Ana Endsjo, MOTR/L, CLT and video by Stacey Mullis, OTR/L, ATP.
---
Performing the mat evaluation can be a bit intimidating for both the client and the therapist. To the client, we are entering into their personal space. We are feeling around the pelvis, an area that, from the time we are young, we are told not to allow anyone to touch. This can make many clients uncomfortable and on high alert.
Regarding the therapist, what is one of the most important things for us?
TO GAIN THE TRUST OF OUR PATIENTS.
Often it is at the mat evaluation where you gain the client's trust or lose their faith forever because it is an intimate moment and area where you are placing your hands. We want them to feel confident in our skills and trust our judgement and future recommendations. We don't want to plant a seed of doubt in the client's mind because we are fumbling around, looking for a bony landmark that is not obvious and can't be found immediately. Some people are quite bony, and the landmarks just pop out at us, barely needing to be touched. However, with others, we have to roll up the sleeves and dig in.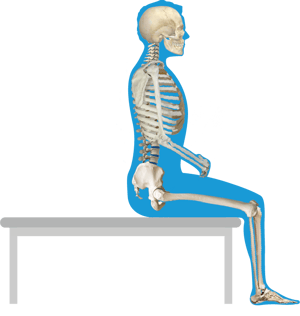 To the experienced seating therapist this may be second nature. However, I would venture to say at some point in time, we all have been the new therapist or the therapist that doesn't have to do this type of evaluation often and not quite sure what we are palpating. For these therapists, it can be quite stressful to palpate bony landmarks of the anterior superior Iliac spine (ASIS) and the posterior superior iliac spine (PSIS) when they are not that prominent or with an obese client. The pressure mounts because all eyes are on us since we are considered the experts.
---
Knowing where to go and what we are looking for is half the battle. Here are some tips to direct you to quickly find that ASIS and PSIS:
ASIS: known as the "hip bones." These are the bones that stick out in the front of our pelvis and where we often rest our hands.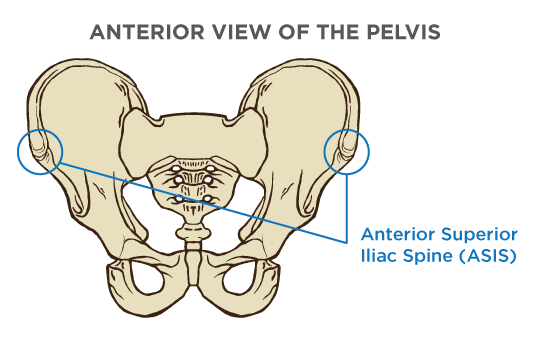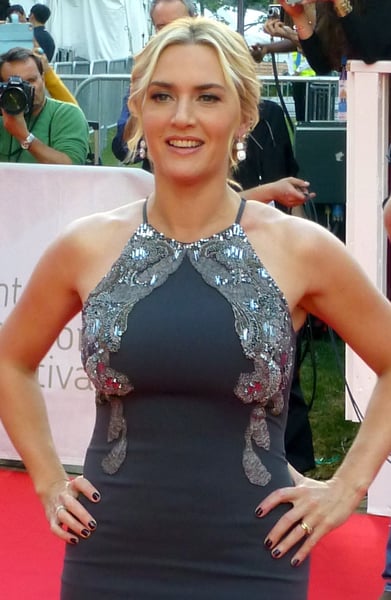 Kate Winslet Photo: © GabboT / Wikimedia Commons / CC BY-SA 2.0
PSIS: Look for the "dimples" or indentations in the lower back and then push deep into that area to palpate the PSISs.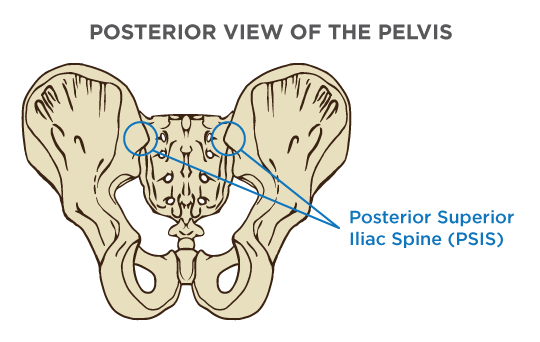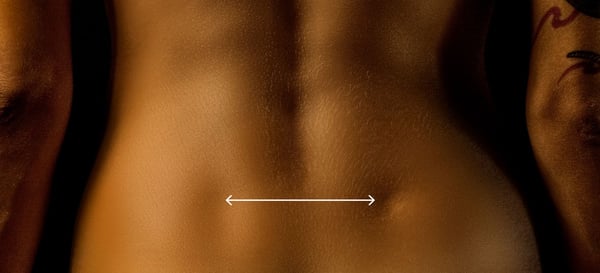 Back Photo Cropped with Added Arrows: © Cannes - Costas / Wikimedia Commons / CC BY-SA 2.0
---
Our clinical education department has put together some quick video clips of how to palpate for the following commonly seen postural abnormalities to help you identify them quickly and confidently:
Posterior pelvic tilt and thoracic kyphosis
Anterior pelvic tilt and lumbar lordosis
Pelvic obliquity with a scoliosis
Pelvic rotation with a spinal rotation
Over the next few weeks, through video clips, let Stacey Mullis, the Director of Clinical Marketing walk you through palpating the pelvis during the mat evaluation to help you become more efficient and confident with your ability to palpate the pelvis during the evaluation and best meet your client's needs.
---
---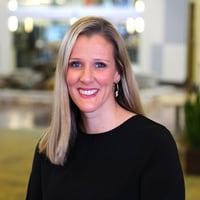 Ana Endsjo, MOTR/L, CLT
Clinical Education Manager LTC Division
Ana Endsjo has worked as an occupational therapist since 2001 in a variety of treatment settings. She has mainly worked with the geriatric population, dedicated to the betterment of the treatment of the elderly in LTC centers. Her focus has been on seating and positioning and contracture management of the nursing home resident. With this experience, her hope is to guide other therapists, rehab directors, nurses, and administrators through educational guides, blogs, webinars, and live courses in her role as Clinical Education Manager for the long term care division.