My journey with SmartDrive when it began was my first experience with any type of power assist device. Diagnosed with Cerebral Palsy shortly after my birth I began using a wheelchair full-time at the age of thirteen. In my mid-30s my shoulders and back certainly felt the effects of 365 days a year of manual chair propulsion.
With the assistance of my medical team and local DME supplier we began to look at power assist options for my chair. One device stood out above all the others: the SmartDrive MX2+. For my needs this device checked all the boxes of power, form factor, and portability. Bringing power when I needed it without sacrificing the function, form, and freedom of maneuverability I had come to love within my manual chair.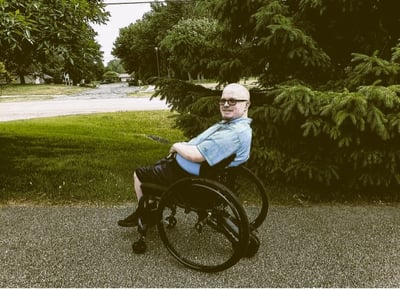 In order to experience the mobility freedom that SmartDrive can bring a wheelchair user, that user must be able to rely on the device controller.
My time with SmartDrive started with an Original Pushtracker as the controller. Which served its purpose but had its flaws too. Unreliable Bluetooth connectivity, along with device quality and overall use experience though functional wasn't absolutely optimal.
Permobil having acquired SmartDrive, heard users desire for a better controller experience. It was here that the innovations for SmartDrive would truly begin. The introduction of the Pushtracker E2 brought to the forefront SmartDrive control packaged with touchscreen capability and improved Bluetooth connectivity. SmartDrive control was modernized at this point but still not absolutely optimal with the E2 having some battery instability. Unquestionably it worked for my needs better than the Original Pushtracker. When I added the E2 to my SmartDrive set up I also added the SwitchControl which brought a dimension of functional versatility to my SmartDrive experience that no wearable to date had brought in itself.
The wired connection eliminated all wearable Bluetooth and battery concern. The programmable control modes of momentary and latched allowed for functional versatility in environments where I wouldn't have otherwise activated my SmartDrive in the past such as in crowds, up short inclines, and over thresholds. The beauty of using the PushTracker E2 and SwitchControl in tandem is SmartDrive users now had choice in both hardware and settings. The SmartDrive MX2+ had always offered settings adjustment for the user, but using the PushTracker E2 and SwitchControl brought ease of access and more depth of settings respectively. My SmartDrive at this point became a seamless and dynamic part of my daily life. I was able to rely on my SmartDrive because of these control innovations to perform how and where I needed it.
Though unquestionably the E2 and switch control brought me functional versatility and reliable performance even these devices were not without their flaws. The E2 had its battery limitations and presented occasional software instability due to its processor restriction. The SwitchControl did not allow for speed adjustment without disengaging and re-engaging SmartDrive.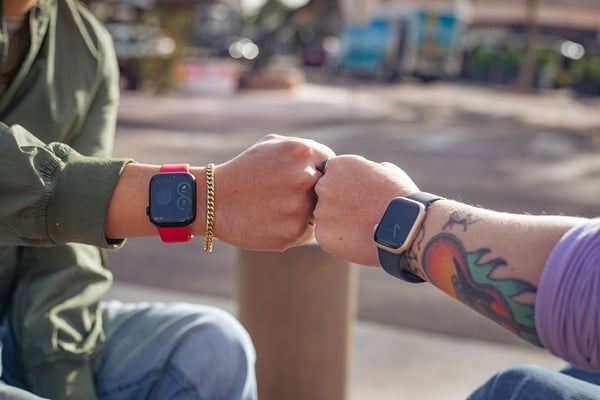 Let me discuss the continued SmartDrive innovations that have brought my SmartDrive user experience to unprecedented levels. In February Permobil brought Apple Watch compatibility to SmartDrive. In my view the Apple Watch is the best software, battery, and user performance experience in terms of a wearable controller. Though I enjoyed the wearables of my past I could not in good conscience go back to using them on a daily basis. For me the Apple Watch is the total package, offering its own integrated mode for a wheelchair user by having the ability to track pushes and not steps, supporting wheelchair-based workouts, and now as a SmartDrive control option. The ability to change settings seamlessly at user discretion and the simple clean intuitive overall package that is the SmartDrive MX 2+ watch OS application for Apple Watch is an absolute homerun in my book. SmartDrive users with limited hand function have the ability to activate Apple's accessibility features and use gestures to navigate their watch or they may even trigger app access by voice through Siri and with a simple touch of the screen or gesture if the accessibility features are active can tap and go in a matter of seconds. Battery stability with the Apple Watch finally gives us a wearable that stands up to the battery stability of the SmartDrive motor itself.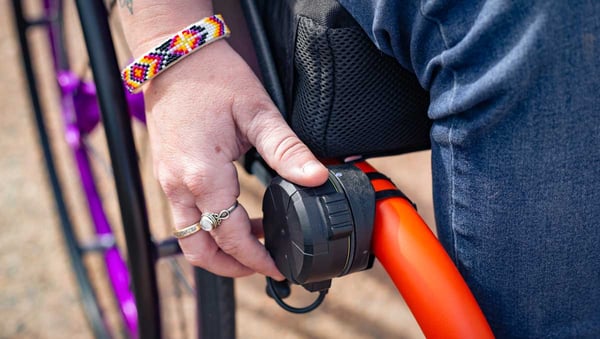 In June 2022 Permobil introduced the SpeedControl Dial. This dial has replaced my SwitchControl. Why? The SpeedControl Dial allows for speed adjustment on the go. It maintains the ability to act as a safety switch for moter propulsion cut off if quick stops are needed. Mechanically users can feel the dial turning and see its LED lit up, something that was not always as easily achieved with the SwitchControl. Its wired connection offers the same level of control stability in terms of not relying on Bluetooth. I use my Apple Watch over speed and distance in outdoor environments and use my dial in circumstances where tapping is not optimal.
That's what the SmartDrive is all about, mobility freedom. My only regret personally is not learning of its existence sooner in life. My shoulders and back certainly would have thanked me.
I have shared here how I use my SmartDrive and how the various controllers Permobil has brought to market in recent years have only improved my experience. I give Permobil a tremendous amount of credit for having such a positive impact upon my life. I encourage anyone that may be interested in the new things SmartDrive has to offer reach out to your local reps and demo the SmartDrive for yourself. Don't hesitate to reach out to Permobil support as well they are a wonderful group of folks should you have any questions about the device.
How I use my SmartDrive and my control set up using the Apple Watch and SpeedControl Dial in tandem is only one option. Users can mix and match the wired and wearable controller options however may best meet their own needs or use a wearable or wired controller independently. I can say with sincerity that SmartDrive has changed my life and Permobil's controller innovations have opened a level of mobility freedom I never expected when my journey began. No longer a question of will my SmartDrive challenge me, it's now a question of how I can challenge my SmartDrive and where can I go and explore.
---
---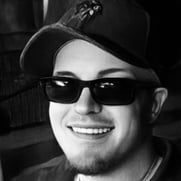 Brandon Oney
SmartDrive MX2+ User