---
Today we have the pleasure of introducing Jess Markt. He's been a TiLite user for the last 18 years, and we'll be publishing blog posts from Jess in the near future.
---
Jess Markt was 19 years old in August of 1996 and was preparing for his sophomore season as a high jumper on the University of Oregon track team when he was involved in a serious car accident near his family home in West Linn, OR. As a result of the accident, Jess was paralyzed at the T6 vertebrae and, from that day forward, would need to use a wheelchair to navigate the world. Upon learning the severity and permanence of his injury, Jess assumed his athletic dreams were over, but he decided not to let that hinder his motivation. He threw himself fully into physical rehabilitation with the goal of returning to school, finishing his degree, and moving forward productively with his life.
Shortly after graduating with a degree in English Literature and moving from Eugene back to the Portland area in the spring of 2000, Jess was approached by the city's wheelchair basketball team, the Portland Wheelblazers of the National Wheelchair Basketball Association (NWBA), to see if he was interested in trying their sport. He agreed and, after one practice, was hooked. His athletic dreams, which had been dormant for three years, were back and more exciting than ever.
While building a career as a communications professional, Jess played three seasons for the Wheelblazers before moving to Brooklyn, NY to play for the New York Rollin' Knicks. In the summer of 2009, while living in Brooklyn, NY, he received an email requesting a coach to travel to a village called Maimana in northern Afghanistan to coach a brand new wheelchair basketball team that had recently been formed there – one of the first two to exist in the country. Never having coached before and never having traveled to the developing world, much less to a war zone, Jess nevertheless saw the invitation as a once in a lifetime opportunity; it was a chance to take the game that had given him so much and helped him to complete his recovery and use it to give it to a group of young men who desperately needed the positive, confidence-building sport basketball could provide. Jess packed his suitcase and his two wheelchairs (one of which was his TiLite TR) and boarded a plane for Afghanistan. His life would never be the same.
Though his intent was to spend one week coaching the team in Maimana, then return to his regular life in New York, Jess knew after meeting and coaching the players in Afghanistan that he had found his true calling. In 2011 he began working with the International Committee of the Red Cross (ICRC), supporting their widespread physical rehabilitation program in Afghanistan by creating and training teams of players in multiple cities around the country. Wheelchair basketball in Afghanistan quickly grew from 30 all-male players in two cities to its current nationwide league, which supports over 500 players in 10 provinces, with 125 women now playing the sport across four of those provinces. The country now has men's and women's national teams that travel around the world representing Afghanistan in international competitions. In November 2019, both the men's and women's teams will compete with top teams from around Asia and Oceania for spots in the 2020 Paralympic Games, to be held in Tokyo, Japan.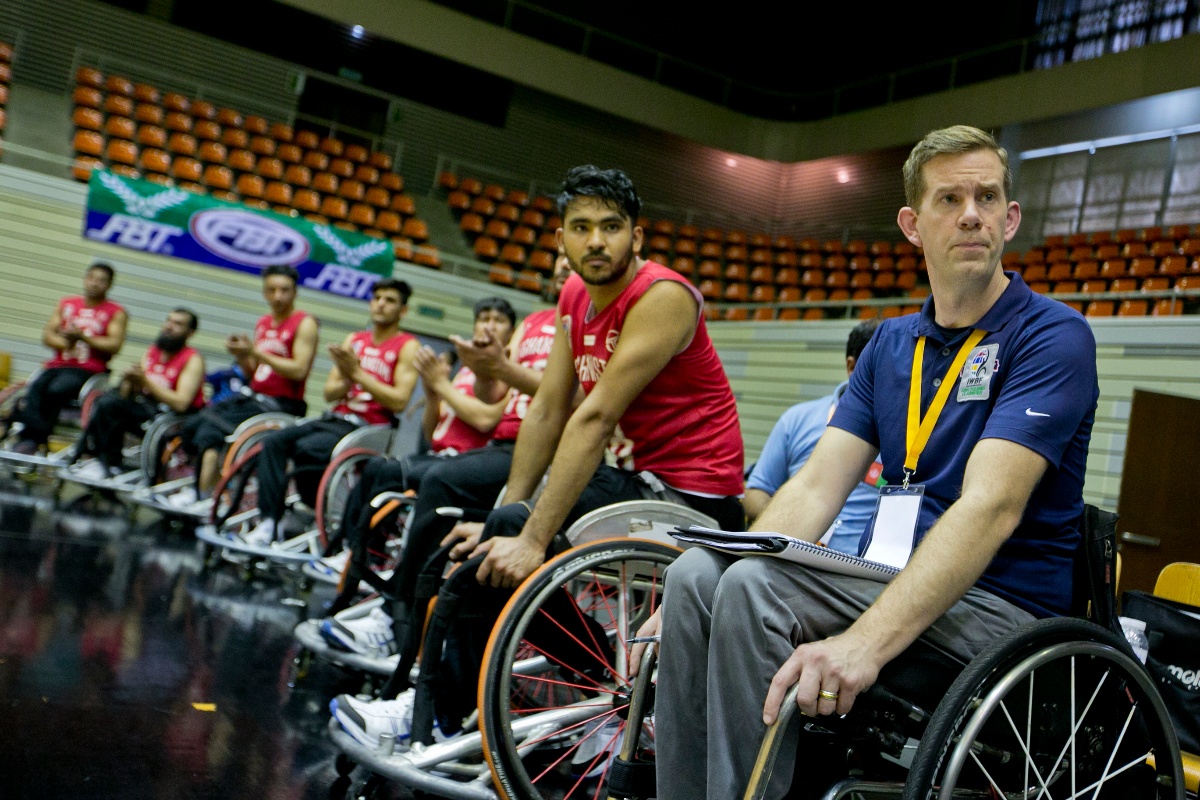 The ICRC saw the impact sport was having on the disabled population in Afghanistan and asked Jess to help it expand the program to other conflict zones in which it is conducting physical rehabilitation activities for people with physical disabilities. As of 2019, Jess and the ICRC have started or supported wheelchair basketball and other adaptive team sport programs in 20 countries, including South Sudan, Palestine, Democratic Republic of the Congo, India and Syria, among others. Jess is now the ICRC's Disability Sport & Inclusion Advisor, managing a global effort to use sport to promote the societal integration of persons with physical disabilities in societies dealing with war and conflict, including supporting this population in finding full time employment, educational opportunities and other basic rights to enhance their independence. He lives in Boulder, CO with his wife, Lindy and their two dogs and two cats. Though he has retired as a competitive player, he continues to manage the Denver Rolling Nuggets of the NWBA's first division. He's now rolling around the world in his fifth TiLite day chair – a TR3 – and has been using them exclusively for over 18 years.
---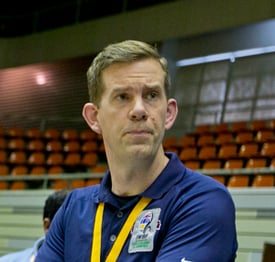 Jess Markt
Jess Markt works for the International Committee of the Red Cross supporting their physical rehabilitation program in Afghanistan by coaching teams of wheelchair basketball players. While not traveling, Jess lives in Boulder, CO with his wife Lindy and their two dogs and two cats.