Part 2 in our series about Seating & Wheeled Mobility in Home Health. See Part 1 here.
---
Last week we looked at some of the challenges facing a home health therapist. In today's post we're taking a look at a common seating & wheeled mobility misconception. When we asked home health therapists about the barriers they face when it comes to seating and wheeled mobility, we found that there are a lot of misconceptions. So, let's start out by breaking down some barriers and addressing some misconceptions.
---
Misconception #1: Someone else will do it
In the home health setting, we're accustomed to inpatient rehab facility or SNF having a seating clinic or a seating specialist and we rely on them to take care of this before clients are discharged home. However, this has been changing since the IMPACT Act (improving Medicare Post-Acute Care Transformation Act) has been implemented, beginning in 2014. This Act was intended to increase communication, accountability and transparency across the continuum of care to facilitate coordinated care and improve Medicare beneficiary outcomes. The Act now requires public reporting of five quality outcome measures, which is evidence of the shift towards value-based care. So, who does this affect? It affects any post-acute care providers; inpatient rehab facilities, home health agencies, skilled nursing facilities and long-term care hospitals.
---
How does the IMPACT Act affect Home Health?
So how does the Impact Act directly affect home health? The Impact Act identifies five quality measured domains. Three quality measured domains relate to seating and wheeled mobility, skin integrity, occurrence of major falls, preventable re-hospitalizations. Not only are facilities and agencies being penalized for poor outcomes and readmissions, they're being rewarded for good outcomes like getting patients home sooner without readmission. Incentives are provided for agencies and facilities to discharge patients sooner and to keep them home. Therefore, we're seeing extensive growth in home health.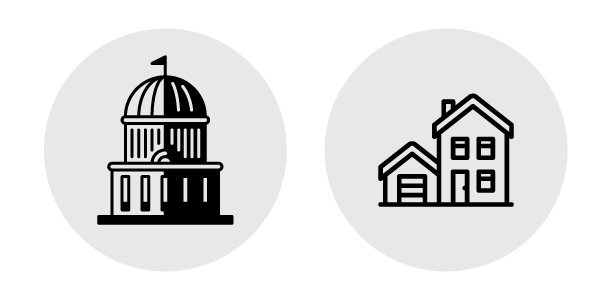 To quote the article Future of Home Health, "All key thought leaders interviewed stated that home health stands to be a 'big winner' with a substantial increase in utilization as a result of payment and delivery reforms. Payment reforms create incentives for upstream referral partners to utilize home health more substantially because it is a lower cost setting of post-acute care. In addition, patients prefer to receive care at home." Even if the patient is approved for the hospital, inpatient rehab facility, or nursing home stay post-acute care by insurance, oftentimes the clients are advocating for themselves to go home. We're seeing more and more of this request from the patient side of things, but this sentiment is now being echoed from the facility and the insurance side of things.
The cost of inpatient rehab and skilled nursing is much higher than the cost of home health, so insurers are pushing for patients to go directly home from the acute care setting. To quote from that article again, "When comparing the total average episode spending, Medicare spends nearly twice as much for episodes where the beneficiary is discharged to SNF compared with those discharged to home health." Obviously, that is a huge difference when you're talking about days or weeks of an inpatient rehab or nursing home stay, and I know we just have the quote there as far as referring to nursing homes, but the daily cost is twice as much. The cost quickly adds up, and insurers are really pushing for clients to go home because of cost. Also, the list of qualifying diagnoses for inpatient rehab has been shrinking the past several years, and even those with qualifying diagnoses are being denied by their insurers. From personal experience in acute care, I saw spinal cord injuries, brain injuries, strokes, these diagnoses that used to be just shoo-ins when it came to rehab, being denied by insurance companies and sending these patients straight home.
The Impact Act has also resulted in many inpatient rehab facilities themselves denying admission to those who do have qualifying diagnoses due to varying circumstances such as, a lack of safe or set discharge disposition, a lack of family support, et cetera that could potentially result in readmission and; therefore, negatively impact the facility's reimbursement. So, I always give this example: any time a patient is admitted to an acute care hospital, they are now categorized as a high, medium, or low readmission risk. This readmission rating can change throughout the stay and it can even change again once they get to the rehab facility. Rehab facilities aren't willing to take on high risk readmission patients because, again, if that client does go home from the rehab hospital, ends up being readmitted to the acute care hospital it can negatively affect the rehab facility's reimbursement. Relying on inpatient rehab facilities seating specialists or seating clinics isn't feasible if patients are not being admitted to rehab facilities in the first place.
This quote reinforces the past few paragraphs, "As healthcare moves toward paying for value, not volume, home health agencies must coordinate patient care and ensure successful transitions from institutional care to the home. During this transition, beneficiaries interact with a wide range of health care providers, professionals, services, supports and suppliers, so home health agencies must have the tools to manage care across these disparate entities and coordinate care and services in the transition home…home health agencies would need to develop new capabilities in a changing health care environment…these capabilities require home health agencies to provide new services…staff may need to be trained to handle new responsibilities and functions." Seating and wheeled mobility in home health is going to be one of those categories where staff needs to be trained to handle these new responsibilities and functions as the reimbursement system shifts. Taking all of this into consideration, we can no longer say someone else will do it.
---
Check back next week when we continue our series on home health and examine another misconception regarding home health.
---
---
House Icon made by Freepik from www.flaticon.com
---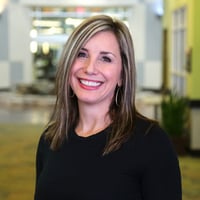 Stacey Mullis, OTR/ATP
Director of Clinical Marketing
Stacey serves as Director of Clinical Marketing for Permobil. A practicing OTR for over 20 years, she has experience in school-based pediatrics, inpatient rehabilitation, long term care, and home health. With her interest in wheelchair seating and positioning, Stacey engaged the challenges of providing appropriate seating in various clinical settings. She now uses this experience to develop programs and resources to educate clinicians on the principles of seating and wheeled mobility. She is passionate about equipping clinicians and through her previous role as Director of Clinical Education with Comfort Company and now with Permobil she has taught nationally and internationally to increase therapist capacity in this specialty area. Mullis graduated from Western University in London, Ontario, Canada with a BA Linguistics and BSc Occupational Therapy. She is a member of the NCOTA, CTF Executive Board, NRRTs, RESNA, and AOTA.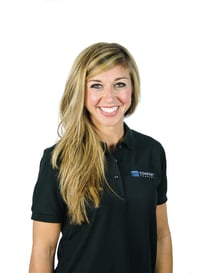 Lindsey Sharpe, PT, DPT
Territory Manager
Lindsey Sharpe graduated with a BA in Exercise and Sport Science from the University of North Carolina at Chapel Hill in 2007 and with her Doctor of Physical Therapy from Elon University in 2010. Lindsey was a practicing clinician for seven years primarily focusing on neurological conditions and wheelchair seating and positioning. Lindsey was first introduced to wheelchair seating and positioning during her time on the spinal cord injury team at the University of Virginia's acute rehab hospital where she discovered her interest in and passion for this niche in the therapy world. Lindsey went on to open a brand-new seating clinic with Carolinas Healthcare System in Concord, NC where she advanced her knowledge and skills performing both inpatient and outpatient seating evaluations for clients of all ages having a variety of diagnoses.