In our last blog focused on seating and positioning, we took a look at cushion geometry. Today we're continuing the conversation about cushion geometry with a focus on the different components of contoured cushions.
The five components are:
Adductors: Tapered or Straight
Medial Abductor
Posterior Pelvic Well
Anti-Thrust
Wedge
---
Straight Adductors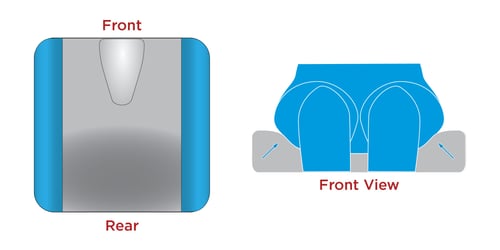 Can be rear, front, or entire length of cushion

Act as a boundary to assist with LE alignment

Minimize abduction of LEs
Benefits of straight adductors:
Provides proprioceptive input and a boundary to the lateral surface of the leg to help with LE alignment
Tapered Adductors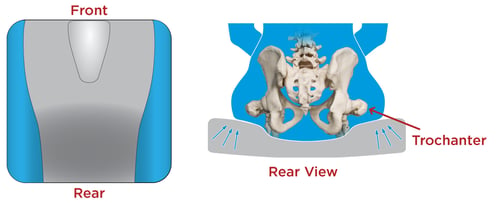 Wider in the rear to form a shelf where the trochanters sit

Allows for loading of trochanters and femurs for pressure redistribution

Promotes partial offloading of the ITs, sacrum, and coccyx

Locks the head of the femur into the acetabulum, stabilizing the pelvis
Benefits of tapered adductors:
Partial offloading increases optimal pressure redistribution

Pelvic stability for clients with trunk and pelvic weakness provides support which may reduce fatigue
Medial Abductors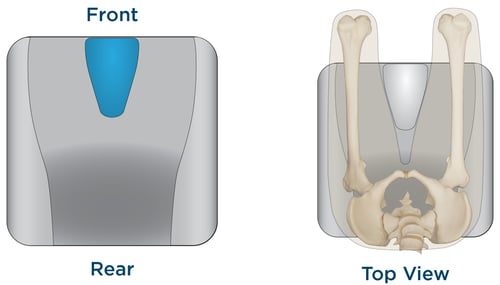 Minimizes adduction of LEs and promotes LE alignment

Helps create leg troughs when combined with adductors
*Always consider the anatomical shape of your patient and whether he or she will fit in the contours.
Posterior Pelvic Well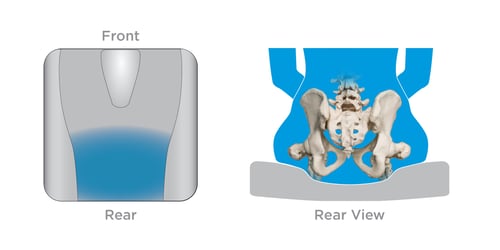 Delineates where the pelvis is supposed to be on the cushion for stabilization and pressure redistribution

Works in combination with lateral tapered adductors to create a deeper pelvic well, which will offload and suspend the ITs, sacrum, and coccyx
Anti-Thrust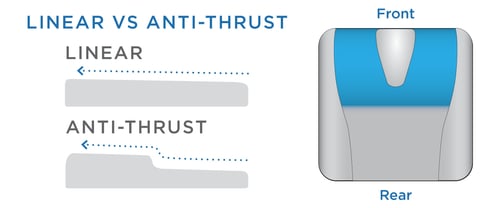 Provides a boundary to minimize forward migration of the ITs into a posterior pelvic tilt

Often used when extensor tone is present

Standard placement is half the depth of the cushion to allow for 1" – 1½" from ITs to the edge of the anti-thrust
Wedge


Used to close the seat-to-back angle and reduce extensor tone

Used to maintain pelvic positioning for certain pelvic abnormalities

Can be used to increase STFH for someone with long LEs
---
---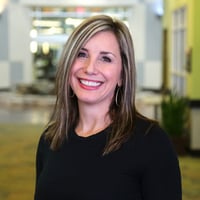 Stacey Mullis, OTR/ATP
Director of Clinical Marketing
Stacey serves as Director of Clinical Marketing for Permobil. A practicing OTR for over 20 years, she has experience in school-based pediatrics, inpatient rehabilitation, long term care, and home health. With her interest in wheelchair seating and positioning, Stacey engaged the challenges of providing appropriate seating in various clinical settings. She now uses this experience to develop programs and resources to educate clinicians on the principles of seating and wheeled mobility. She is passionate about equipping clinicians and through her previous role as Director of Clinical Education with Comfort Company and now with Permobil she has taught nationally and internationally to increase therapist capacity in this specialty area. Mullis graduated from Western University in London, Ontario, Canada with a BA Linguistics and BSc Occupational Therapy. She is a member of the NCOTA, CTF Executive Board, NRRTs, RESNA, and AOTA.