---
ActiveHeight™ and ActiveReach™ is the dynamic combination of power seat elevation and anterior tilt function now available to power wheelchair users who rely on power seat functions to improve their health, function and participation in everyday life. The combination of ActiveHeight™ and ActiveReach™ allows the wheelchair user to perform tasks in a more ergonomically correct way, similar to how a non-wheelchair user would do. For example:
Approach a task face-on, instead of sideways

Approach a task at a functional height for that task

Approach a task at an appropriate angle for that task
Most environments, such as homes and workspaces, are designed for people to interact at different body heights and angles. For example, counter tops are set at a height for a person standing; sinks are meant for people to be able to lean forward over; upper cabinets are meant for a person standing and leaning forward; closets are designed for people to reach into.
Now, wheelchair users have access to all these various functional positions, plus help with transfers, through the power seat functions of ActiveHeight™ and ActiveReach™. Learn more about how to reach for more on Mobility Managements podcast: Applications for ActiveHeight™ and ActiveReach™ with Ginger Walls PT, MS, NCS, ATP/SMS, Regional Clinical Education Manager with Permobil.
---
---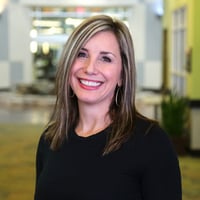 Stacey Mullis, OTR/ATP
Director of Clinical Marketing
Stacey serves as Director of Clinical Marketing for Permobil. A practicing OTR for over 20 years, she has experience in school-based pediatrics, inpatient rehabilitation, long term care, and home health. With her interest in wheelchair seating and positioning, Stacey engaged the challenges of providing appropriate seating in various clinical settings. She now uses this experience to develop programs and resources to educate clinicians on the principles of seating and wheeled mobility. She is passionate about equipping clinicians and through her previous role as Director of Clinical Education with Comfort Company and now with Permobil she has taught nationally and internationally to increase therapist capacity in this specialty area. Mullis graduated from Western University in London, Ontario, Canada with a BA Linguistics and BSc Occupational Therapy. She is a member of the NCOTA, CTF Executive Board, NRRTs, RESNA, and AOTA.