I have a passion for seating assessments (yes, I am a nerd) and I like to educate regarding this subject whenever possible. In this two-part blog post series, I will discuss the challenges and practical tips for performing seating assessments in the community.
Before I started working at Permobil, I worked in the community providing both "meat and potatoes" seating as well as custom seating in urban, suburban, and very rural settings in eastern Canada.
Prior to my community practice I had a lot of experience working in an outpatient seating clinic and I consider myself incredibly lucky because I had the chance to learn and practice seating assessments in a well-controlled environment with plenty of support, collaboration, and guidance from my colleagues.
When I moved into the community, I was working privately, and I was the only clinician with seating and mobility experience at the clinic where I worked. Therefore, I was on my own. I learned very quickly that the ideal clinic amenities like a height adjustable plinth, a working lift, extra hands for support, or even an extra set of eyes for opinions were not available. I had to learn quickly how to perform an in the field seating assessment which requires flexibility and creativity on the part of the therapist.
I realized that I had to play many roles in the position of the in-field seating therapist: I had to be part admin person explaining the processes of the assessment, getting the proper documents signed; the OTA/PTA to get the client transferred into the right position and/or get dressed, a nurse looking at wounds, an OT looking at the accessibility of the home, and the whole team when it came to analyzing the data collected from the seating assessment.
The first thing I tell my students when I start teaching how to approach a seating assessment in the field is to have a well-stocked kit that you keep in your car including: calipers, rigid tape measure, tools—to fix the inevitable issues you see—as well as extra copies of the necessary forms like consent, seating assessment forms, funding forms, etc. The first year I worked in the field I had to make several trips back to see my clients because of lack of the proper forms. Having a transfer board in your car is a particularly good item to have – I'll discuss further in this blog series. Plus, having PPE such as masks, gloves, gowns, eye protection, and disinfectant is a must.
Seating and mobility is an ever changing practice and having useful resources are very valuable. Don't hesitate to contact your local manufacturer rep to discuss possible solutions for the issues you saw in your assessment. Further, manufacturers tend to have great online tools. Permobil has some amazing resources such as the Wheelchair Seating & Positioning Guide and the Manual Wheelchair Guide.
Now that you have an idea of what a seating assessment in a community setting can look like and you have your kit together, join us next week as we go over specifics of the seating assessment in a home setting.
---
---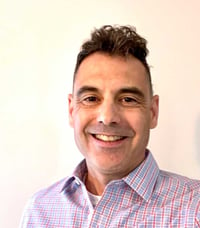 Stefan Morin, OT
Regional Clinical Education Manager
Stefan Morin, OT, is a registered occupational therapist who graduated from the University of Toronto in 2008 with a master's degree in Occupational therapy. Stefan joined Permobil in July 2021 as a Regional Clinical Education Manager for the Atlantic Provinces and Quebec. From 2008 – 2012 Stefan practiced at the Lyndhurst Centre Brain and Spinal Cord Rehabilitation Program, located in Toronto, Canada working both as an inpatient OT as well as in the outpatient Seating Clinic providing complex seating and mobility solutions for a variety of clientele. In 2013 Stefan moved to Moncton, New Brunswick Canada and worked in the community, providing complex seating and mobility solutions, home modification solutions, as well as working with veterans with mental health and addictions issues.