Once I got this cushion, I was just living, which was great. I just felt it, I guess when you find the right one, it just it works.
Caroline,
Social media specialist, graphic designer, sunshine enthusiast
Permobil celebrates 10 years of the Inception Cushion: now available in Canada!
When you're looking for the cushion that you don't think exists the Inception Cushion is your custom solution. By selecting positioning or skin protection components you can create exactly what you need. Fully customizable with:
• ROHO® inserts

• High quality foam


• Positioning accessories


• Gel inserts

Combine your selections to design the cushion you've dreamed of.
Dream it
Unlock custom seating like never before. If you've ever wanted to combine parts and pieces from other cushions, to make the one you actually need, you've come to the right place. Your imagination is your limit when choosing from stability, positioning, and skin protection materials.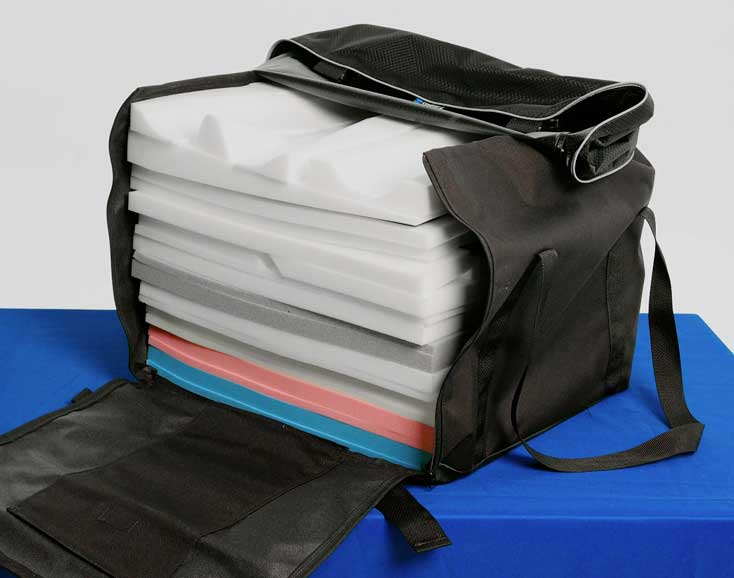 Try it
Assess it in real time. Start by layering the high quality foams and accessories from the bottom up with the Inception Simulation Kit. Then sit on it, feel it, and pressure map it. If the design isn't working, adjust the way you built it and try again.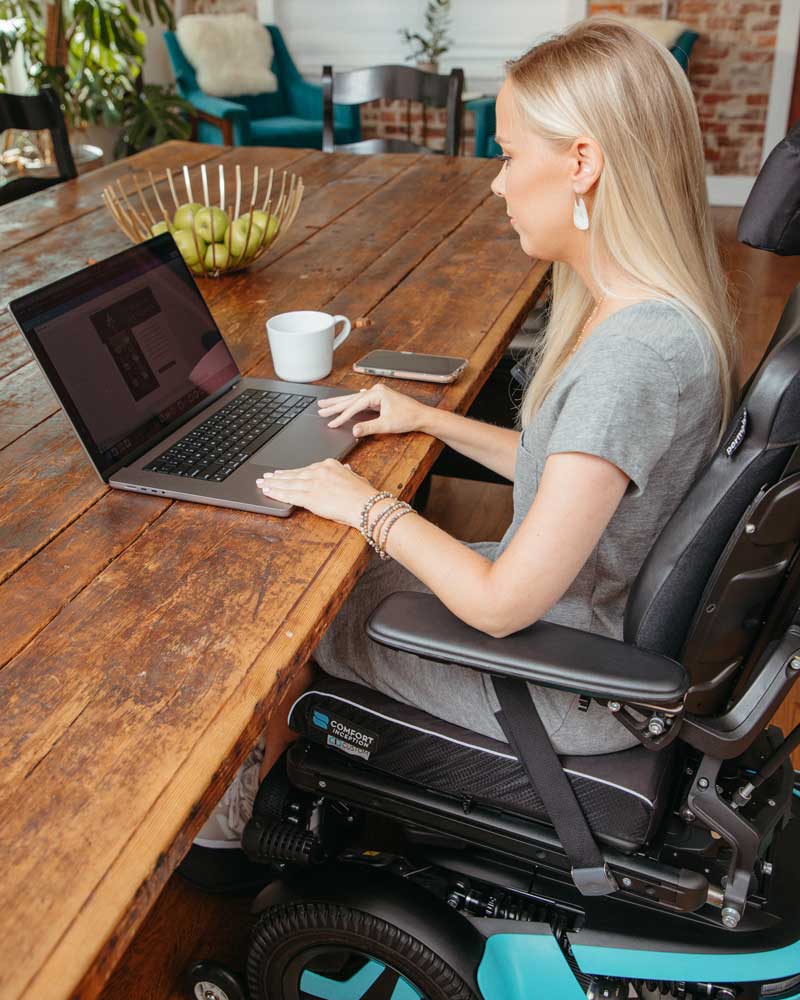 Will insurance pay for a custom cushion?
Every insurance policy is different. However, Custom Seating and Positioning products are often covered if you meet the funding criteria.
I want to try an Inception cushion, how can I do that?
Every Inception cushion is different because every individual is unique! Our Permobil Reps and Clinical Educators have the Inception Simulation Kit available to try all the parts and pieces, to make a simulated cushion before ordering it. Find your team here.
What kind of ROHO inserts can I put in the Inception cushion?
We now offer two ROHO insert options: the Low Profile (2.25" high) and the Mid Profile (3.25" high), both with a single valve. Either of these can be used to provide pressure redistribution.
Can I order an Inception cushion in a pediatric sizes?
Yes! We can make cushions as small as 8" x 8", just contact us to discuss what you are looking for.
Can I order an Inception cushion larger than 24" wide?
Yes! We can make cushions >24" wide, just contact us to discuss what you are looking for.

---
For more information click here to find your local representative.

All contents © copyright 2022 Permobil. All rights reserved.