GLIDEWEAR
GlideWear is designed to promote healing and reduce the risk of Decubitus Ulcers through the use of the Shear Reduction panel. GlideWear provides reduction of shear forces to increase skin protection, 100% breathability for microclimate control, and improved comfort from reduced friction.
The GlideWear technology option is available as an embedded upgrade to standard Stretch-Air & Comfort-Tek fabric options. Latex free.
---
---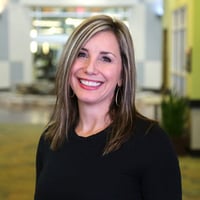 Stacey Mullis, OTR/ATP
Director of Clinical Marketing
Stacey is Director of Clinical Marketing. She graduated from Western University in London, Ontario, Canada with a BA Linguistics and BSc Occupational Therapy and has practiced as an OTR for over 20 years. With experience in pediatrics, inpatient/outpatient rehabilitation, long term care, and home health, Stacey has faced the challenges first hand of providing appropriate seating in various clinical settings. This led her to pursue an apprenticeship at Care Partners Seating Clinic in Asheville, NC to advance her skills, and she obtained her ATP certification in 2012. Mullis is a member of the NCOTA, CTF, NRRTs, RESNA, and AOTA.